We all need our Google Analytics data to be correct and realistic.
Online stores, just like any other website, needs correct data to make optimal marketing and sales decisions.
What makes ecommerce websites more open to error, however, is ecommerce data capturing. We have put together a list of 5 mistakes of Google Analytics integrations that are worth checking. With faulty or incomplete tracking, not only will your monthly reporting suffer:
Poor/inaccurate reporting likely hurts your order volume and sales revenue
Poor tracking from Shopify to Google Analytics means you might invest more in low-return marketing channels while missing out on more high-quality leads from better channels
Your lack of accurate marketing attribution can hurt your bottom line
and more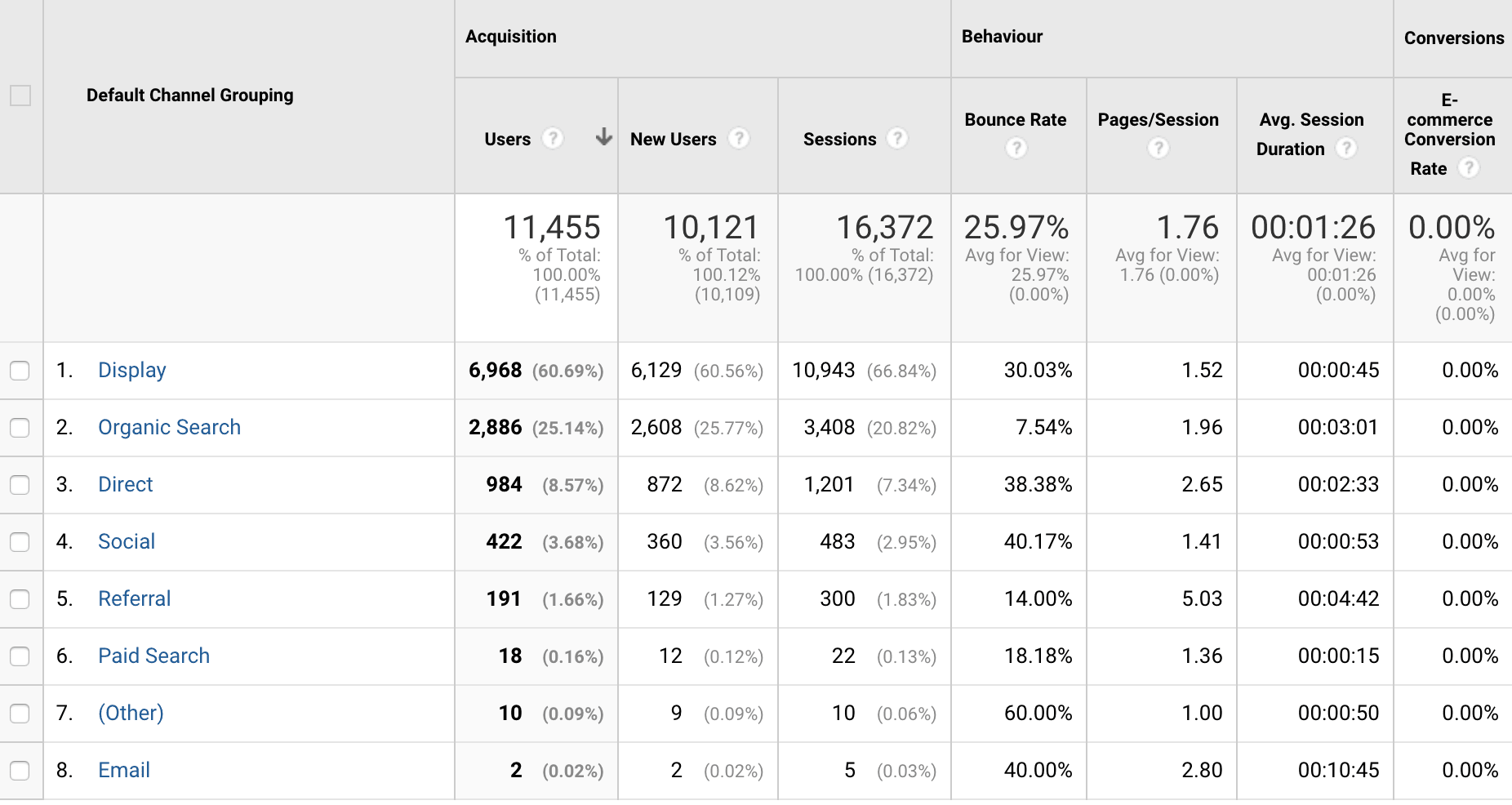 Here are the top 5 pitfalls of ecommerce tracking (including Shopify tracking) that we've found in Google Analytics:
Tracking code is missing from some pages
Multiple page views sent
Multi- and subdomain tracking issues
Wrong usage of UTM parameters
Wrong usage of filters
1. Tracking code is missing from some pages
The easy way to check if your tracking setup is complete is to go to Google Analytics > Acquisition > Referrals and search the report for the name of your website:.

If you have a lot of pages and are not sure how to find which exact pages are missing the code, you can use the GA Checker.
2. Multiple page views sent
The second most common issue we found is having multiple Google Analytics scripts on the same page.
The easiest way to check this is with the Google Tag Assistant extension from Chrome. On your online store, inspect the page (see image below). You can also use the GA Checker for this. The solution is to leave only one script on the page. There are situations where you're sending data through Google Tag Manager. If you see 2 pageviews in Tag Assistant or gachecker.com, you should take a look at your tags. There should be only one for pageview tracking!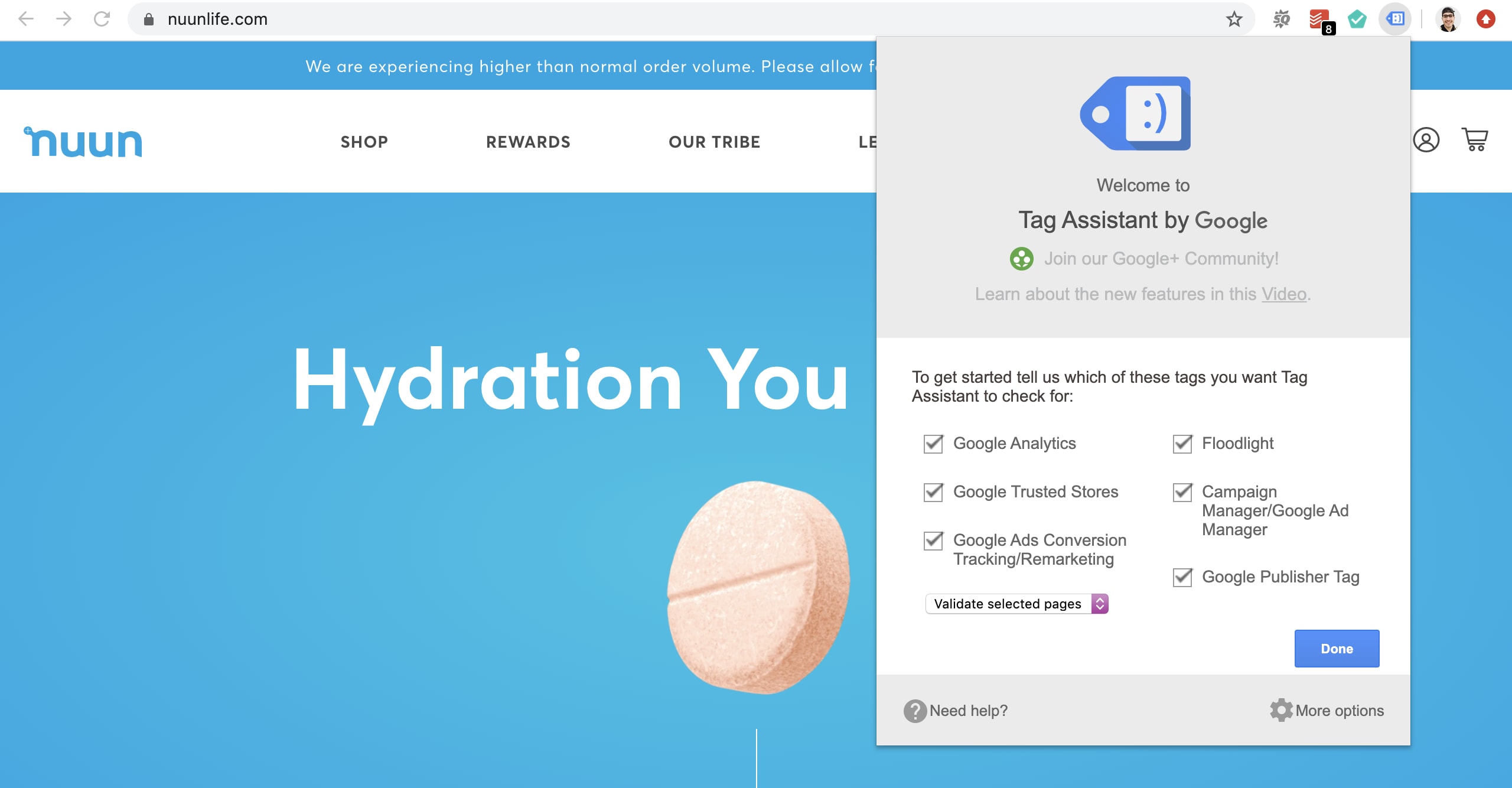 3. Multi- and subdomain tracking issues
Are you seeing sales attributed to your own website? Or your payment gateway? Then you have a cross-domain issue. Here's how to set up cross-domain tracking in Google Analytics.
To make sure you don't have a blocker with cross-domain tracking, go to Acquisition > Overview > Source/Medium and find your domain name or payment provider.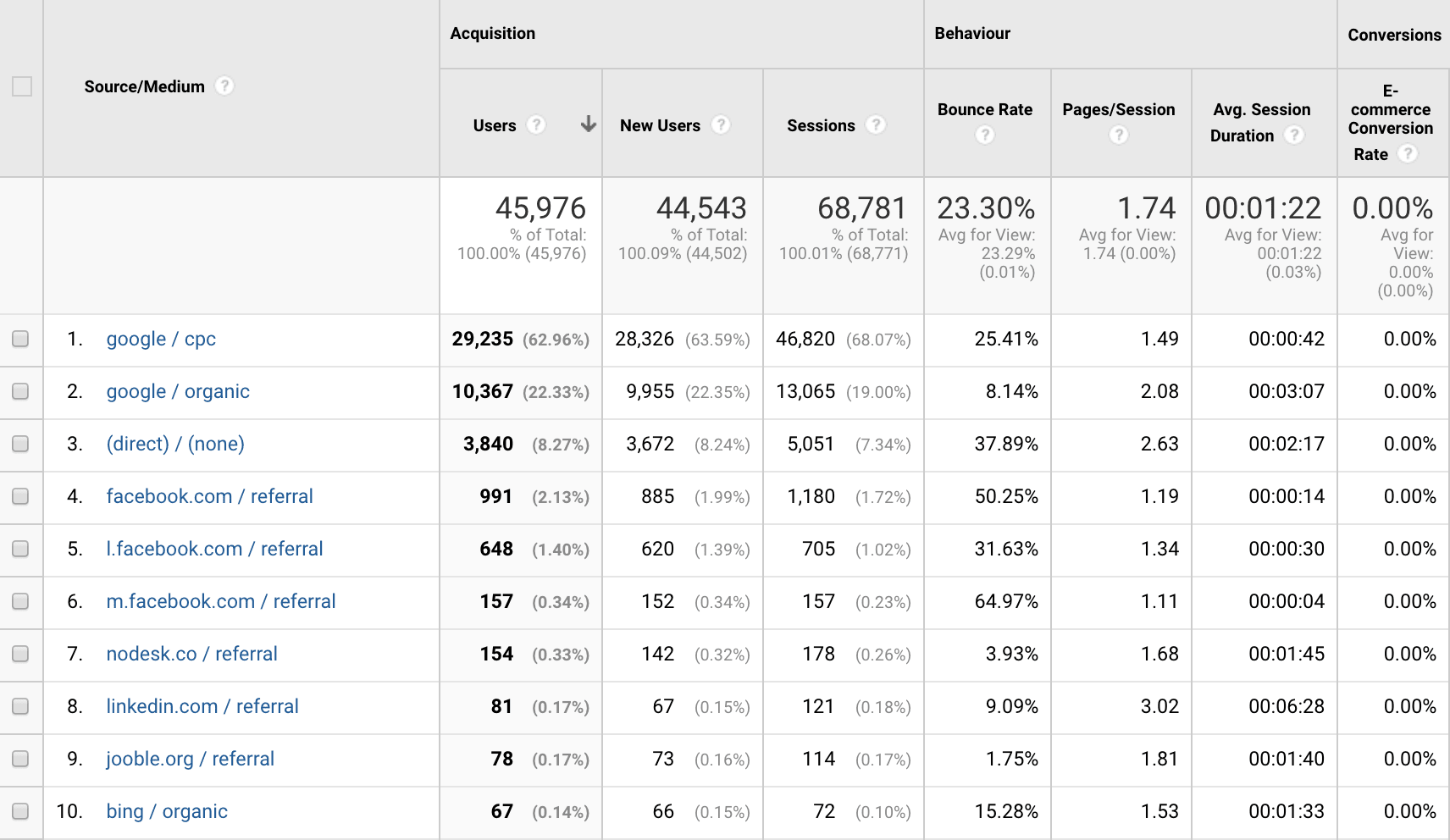 4. Wrong usage of UTM parameters
You should never tag your internal links with UTM parameters. If you do, every time a customer clicks on a UTM-tagged link, a new session will overwrite the original source, which means you can't accurately trace back your shoppers to the marketing channels that brought them to your site in the first place.
Pay attention to your campaign sources and search if something suspicious appears in the list. When you look for the source of your orders, you'll may find the name of the UTM parameters from your website instead. If so, here's how you can avoid this issue. 
5. Wrong usage of filters
Using filters will improve the accuracy of your data. However, data manipulated by your filters cannot be undone!
To prevent your filter settings or experiments to permanently alter your traffic data, you should set up separate views in Google Analytics and leave an unfiltered view with raw data just in case. Check your filters section and be sure you know each purpose. Here's how you can set up your filters correctly.
Need help with any of these common mistakes? Get in touch and we'd be happy to help! Our team of ecommerce experts and Google Analytics consultants is here to help. ?