The primary concern of all PPC specialists is how to take all the traffic their ads and content generate and turn it into converting users. If you are taking the time and energy to allocate a budget and strategy for your PPC ad campaigns, literally throwing money at the problem, then you should at least be capitalising on as many conversions as possible.
So what is the difference between traffic and conversions? What is it that bridges the gap between the two? Simple: the user's experience on your page. That's all there is to it. Optimising your landing page experiences to better fit the user's needs and to generate a sense of delight in them is how you close the distance between traffic and conversions.
There's countless different tactics and styles of landing page optimisation that different PPC agencies employ. But, for the most part, they all circulate around the same basic concept: using consumer behaviour and basic psychology to increase the "delight factor" of a user's experience on your landing page. The more delighted a user is with your page and your content, the more naturally they will be inclined to convert on your site. A more user-centric experience is what psychology based CRO is aiming for.
Starting from the source
Reverse engineering the problem's of your campaigns is just as important as reverse engineering your goals. Just like when establishing a content marketing strategy, a landing page optimisation strategy requires you to first establish your goal (higher CRO), and then work backwards to identify the tangible changes you need to implement.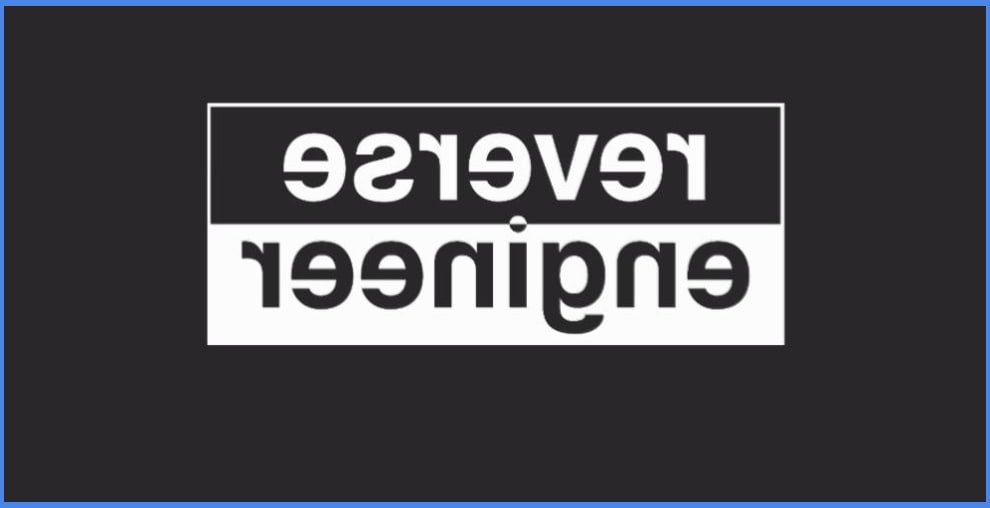 To better understand how your paid ad campaigns and landing pages are performing as a unit, you need to make sure you are monitoring the right KPIs. Better yet, understanding what each KPI signifies about your user's experience is an even deeper and more useful insight regarding your psychological research.
VTC vs CTC
For simplicity's sake, let's narrow down the field of analysis to just the advertisement and the landing page. For the first, you're going to want to be looking at click-through conversions and view-through conversions.
Now, VTC is harder to monitor because it records whenever a user sees your ad (an impression) but doesn't click on it. Later that user revisits your page via a different route and converts on your page. If you were looking only at CTC, this conversion actually wouldn't be given any credit. But for the most part what either form of conversion metric is doing is looking at how successful your ad is at getting the user to click through to your landing page.
Conversion rate, bounce rate, exit rate
Once you've determined the success of your ad in regards to getting them to your site, it's time to check out how your pages themselves are performing. This is the where the fault between traffic and conversions splits open.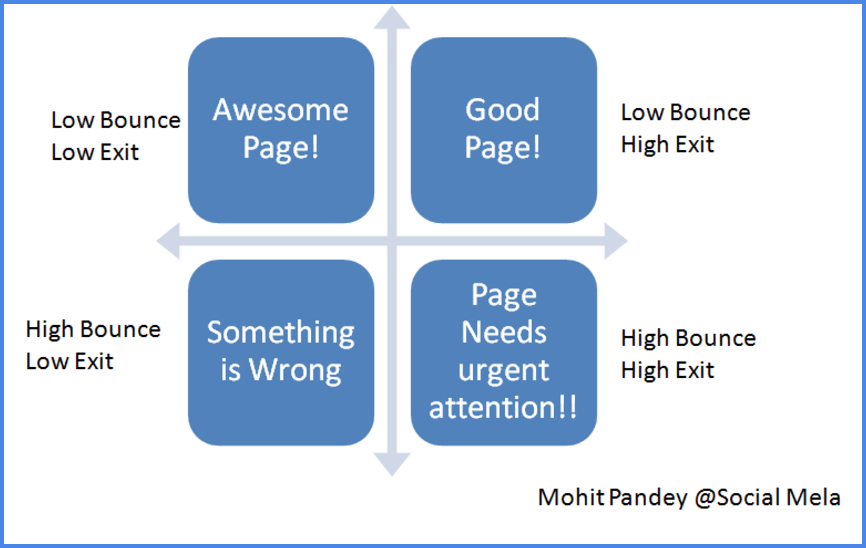 This is where conversion rate and bounce rate come into the picture. The conversion rate is pretty self-explanatory, but the bounce rate needs a bit more nuanced definition because of its relation to exit rate, which can get confusing.
Basically, the exit rate of your page examines how frequently a user clicks through your ad to your landing page and leave that specific page via regular means of navigation. They might have gone to a different content page of your domain, they may have left altogether. The bounce rate shows you how often users are leaving your page by means of the back button or closing the browser entirely.
While they both monitor the departures from your landing page, one gives a very different picture from the other. You can check out the infographic below by ion interactive for basic schematics and values of the five major landing page KPIs.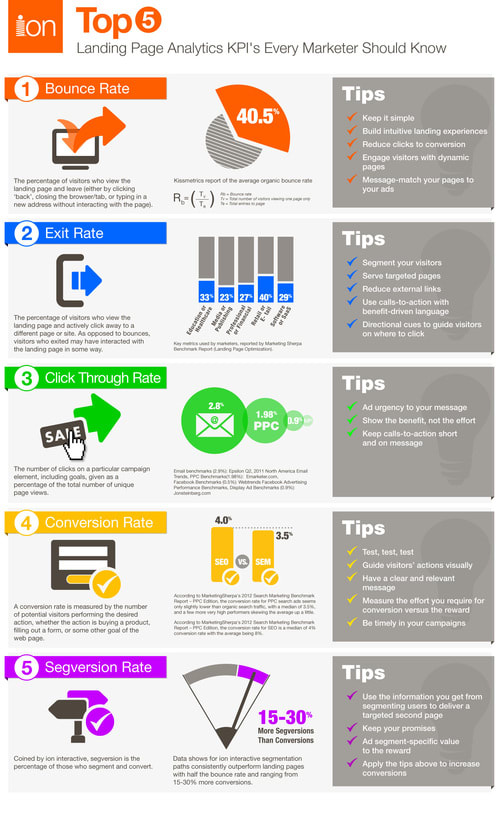 Asking "why they aren't" instead of "why they are"
With your performance data in hand, you now need to look one step further into the reasons behind your lack of conversions and high bounce rate. Start, as always, by reverse engineering the problem. Ask why users aren't converting on your site and fix the wrongs of your page before you celebrate the rights.
There are three major psychological reasons for a user to be displeased or distrusting of a landing page. Identifying this friction points within your landing page content will help you tailor your pages to user's preferences and increase the "delight factor."
Lack of information
The first psychological red flag for a first-time visitor is a lack of information. This can be a very significant and harmful deterrent. Not supplying the user with adequate information instantly puts them into a sceptical state.
The human mind does not like uncertainty.
We are famous for "catastrophizing" the unknown because our minds are programmed to fill empty spaces. We subconsciously prefer to imagine the worst case scenario rather than a complete up-in-the-air unknown.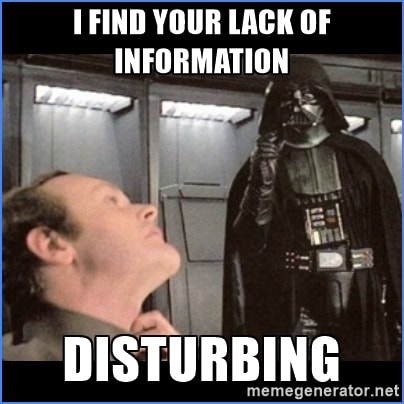 When confronted with a lack of information, users often make one of two assumptions: either your site lacks the expert level content they are looking for and your business is not a well-informed authority on the matter; or – even worse – your landing page is a scam and is actually just click-bait looking for meaningless traffic. Don't let a lack of information put a Vader style force-choke-hold on your conversion rate.
Trust leaps
The biggest hindrance to a landing page is the inability to generate trust in the user. Creating genuine trust leaps between the first-time visitor and the uncertainty of a business proposition is, at the same time. the sole purpose of landing pages and their toughest obstacle. Trust leaps, however, are a three step process that takes more than just the necessary and adequate information to complete the cycle.
The common progression of a trust leap, beginning to end, is "trusting the idea" – "trusting the institution" – and, finally, "trusting the individual." Too many landing pages over-prioritize the first two of the steps and for that reason fail to convert at a satisfying rate.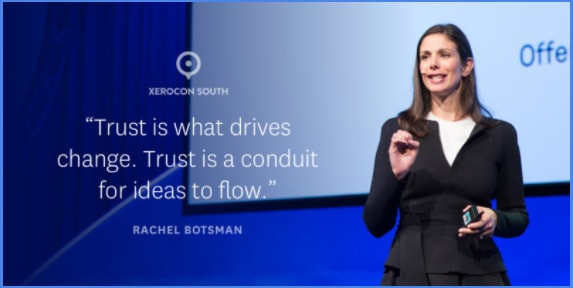 Making sure you are transparent and authentic in your presentation through and through is key when it comes to user experience. These days, with digital media so entrenched in our culture, we all have a strong nose for spam and we are quick to jump ship if we feel we are in shady territory.
Analysis paralysis
Lastly, even if you are able to build a successful trust leap with the user, there are still psychological roadblocks that can stop them from converting. You may be so eager to impress and delight your visitor that you provide them with all the different options and services you make available to them.
This may seem like a transparent and efficient way to market your services. But what it really does is throws your user into pits of analysis paralysis. While you want to provide all the necessary information you can, too much info can overload the user.
As much as we all would like to believe the opposite, absolute freedom of choice is one of the quickest ways to drive a person crazy. An old idiom comes to mind when discussing the issue: "When given too many options to choose from, the exit becomes the only clear choice." Keep your landing pages simple and specified. In almost all cases, you should limit each landing page to a single CTA and a single goal.
Make the decision to convert an easy one.
Fixing the common problems with transparent solutions
So how do you make converting on your page such an easy decision? By removing any obstacles that may be obscuring your message or deterring your viewer.
The checklist is simple and straightforward. You want to lower friction between your page and the user by filling in any gaps of information that they need and eliminating any superfluous or extraneous information that may distract them from converting.
After you start to lower the friction and build a more user-centric landing page experience, you can consider the more nuanced forms of data presentation that you are employing. For example, many sites love to compare their prices and performance to their competitors on their page.
Comparison pricing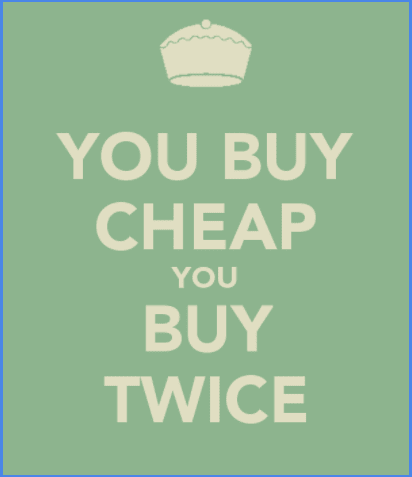 If you have the lowest prices in the business, why not advertise by putting your low price right next to the jacked up prices of your competitors – right? This may seem like a good idea, at first. But it can actually put the idea of comparison shopping into the minds of users that previously might not have even been considering your competition.
On top of that, bragging about your drastically lower prices has been shown to actually inspire a sense of hesitancy in users. They tend to believe that if you are advertising your low price as your main selling point, then your services might not be top notch and it may be worth their while spending a pretty penny on a service that is worthwhile.
Don't overthink your landing page presentations. You're taking the time to develop trust with your first-time users, so trust them to make the comparisons on their own. Don't impose market statistics on them as if you are in court arguing your dominance in the field. Let them come to their own decision organically – that's where "delight" comes from.
Urgency with solutions
If you are looking to break down roadblocks to ease the user's conversion path you will also be working towards speeding up and optimising that conversion path as well. True landing page streamlining requires removing inefficiencies and implementing optimizers to replace them.
Many PPC management services love to inject a sense of urgency into their CTAs in order to emotionally evoke a higher conversion tendency in their audience. While this is a good idea in and of itself, and a strong "click now!" or "don't miss out!" CTA can really close a conversion out, urgency only works to emotionally evoke readers when used correctly.
Studies show that when given "urgent" warnings, subjects were actually not necessarily more eager to act. What the results showed was that when they were not given any information on how to remedy the urgent situation, test subjects were actually more likely to rationalise themselves as exempt from the urgency and were actually less eager to act!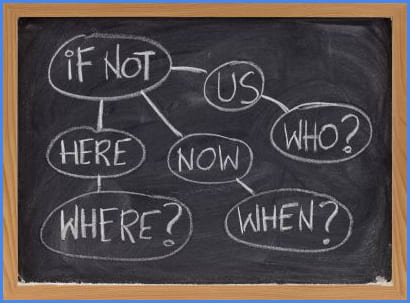 On the other hand, those subjects that were given information regarding the urgent situation (or at least most of them) followed the information provided to them and acted immediately.
Remember that we do not like the unknown, so if you are trying to change the mentality of a user with urgency, you must be specific with the reasons why it is urgent and the actions necessary to remedy the situation. Like in the above graphic: if not here, then where? If not now, then when? And if not us, then who?!
Put a face to the service
Unless you are a snake-haired Greek gorgon who goes by the name of Medusa, matching a face to your service will always help your brand appear more trustworthy. If your landing page doesn't have any pictures of your business teams or employees and lacks any personable touch, users might start sniffing out your pages for spam.
At the very least you should have an employee directory page somewhere within your pagination – which should be streamlined and flat for easy user experience (but that's another point of discussion, you can check out this post for internal linking strategy if you're interested). Having a brief personal bio for each of your employees brings an approachability to your page that is sometimes lost in the online retail world.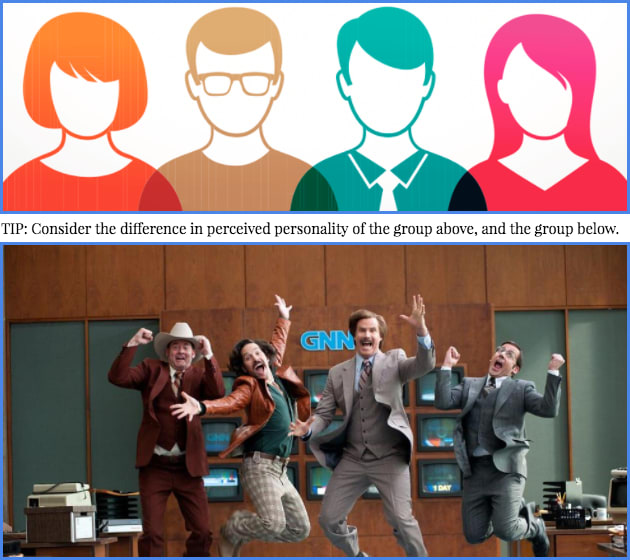 (Also, as a bonus, it will show your employees that they matter to you and aren't just cogs in a system.)
If you really want to wow the users clicking to your landing page, you can go one step further than an employee directory page and introduce employee testimonial videos or team introductions for your possible clients.
Our eyes have a natural inclination to pay attention to motion, then image, then text last. So using video on your landing page (above the fold!) is a huge way to increase engagement, even if it isn't focused on building trust.
The trick is not to appear authentic, but be authentic. Users today are well informed and ready for your business, your job isn't to finagle them into converting, but to get them to embrace you as a trusted authority – the conversions will follow.
Focusing on the inputs not the outputs
Using psychology in your CRO campaigns means looking one step deeper than the behaviour of users on your landing pages. It means looking into the reasons and emotions behind those behaviours. Too many conversion campaigns these days over emphasise the importance of hitting their quotas and monthly growth percentages.
"Don't make your goals, your goals, make the habits that lead to your goals, your goals."
Focusing on the inputs that will build trust and lower friction on your page instead of making all of your decisions based on minor bumps in your CR% is a simple re-allotment of your priorities and focus, but will make huge and long-lasting changes in the way you develop and design your pages.
Happy users are converting users, that transitive step is a natural and quick one. So don't focus so much on turning your users into business opportunities. Focus on delighting them and making them happy. And making them happy starts with knowing how they tick.
Team Bio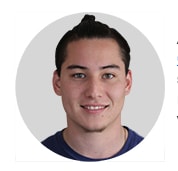 About Sean Martin – I am a Content Marketing Manager at Directive Consulting, a digital marketing agency in Southern California. We specialise in integrating SEO, PPC, Social, and Content into our online marketing campaigns. Check out my posts on the DC blog to see how we are innovating and changing the game.