Ever wondered why so few visitors convert on your site? One answer is that a big chunk of your traffic is from search engine spiders and other web 'bots' which have no interest in actually engaging with you. Google Analytics has a great new feature to exclude this bot traffic from your site.
All you need to do is check a box under the Admin > View > View Settings.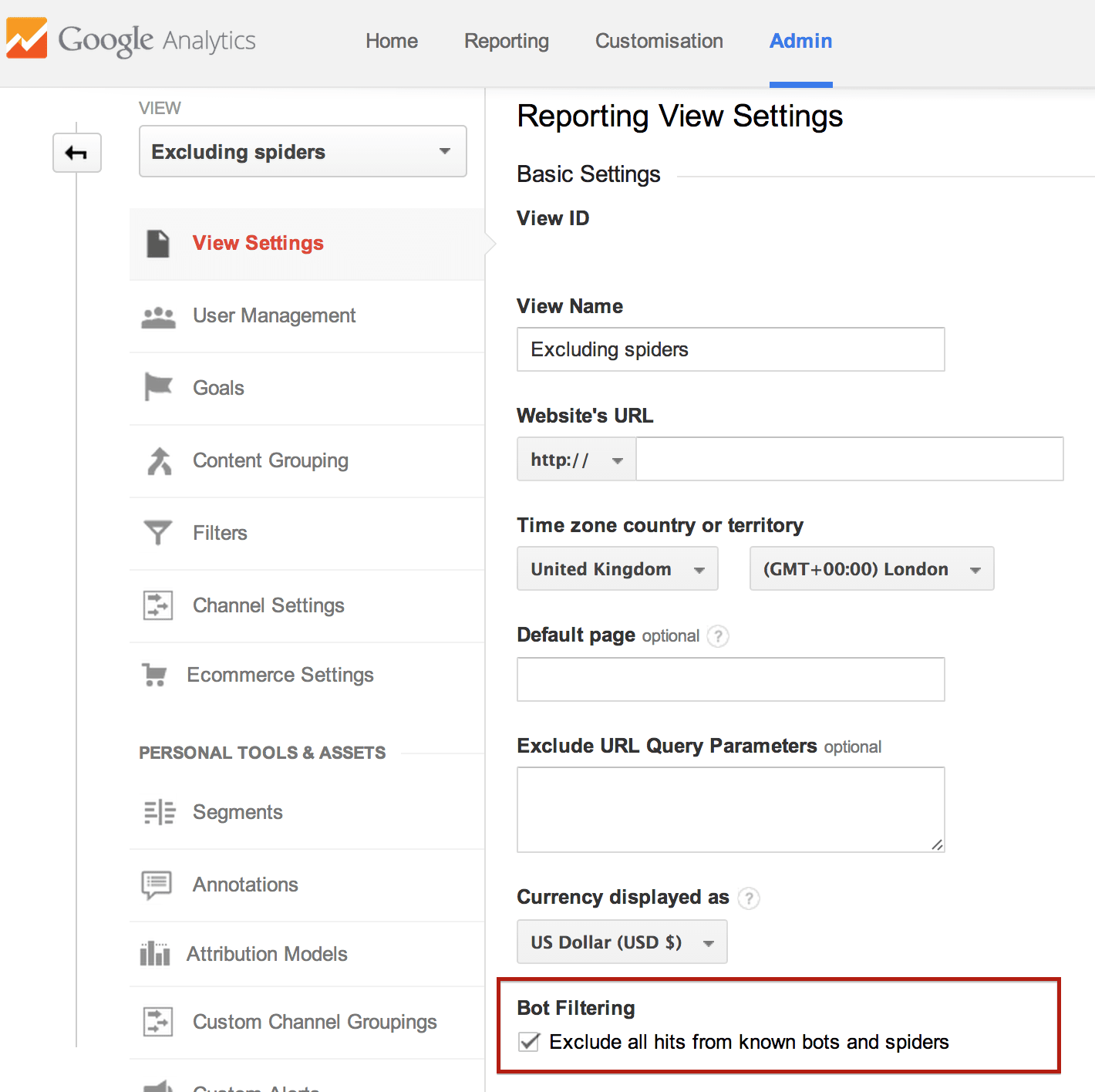 The new option is down the bottom, underneath currency selection.
It uses the IAB /ABC Bots and Spiders list, which is standard for large publishers, and updated monthly.
Warning: you will see a dip in traffic from the date you apply the setting.
If you're looking for a more comprehensive method to exclude spam and ghost referrals, check out our how-to guide!
Have some questions about this? Get in touch with our Google Analytics experts!
Get Social! Follow us on LinkedIn, Twitter, and Facebook and keep up-to-date with our Google Analytics insights.