After you've created an ecommerce startup, the initial goals are all about recovering costs and expenses. As soon as the profit margins rise and you've broken even, you face some big decisions that will decide the growth of your online business.
First of all, should you start outsourcing?
Because many first-time entrepreneurs think it's more cost-effective to do everything on their own, it is a common mistake to pass on hiring freelancers. In this post I'll highlight the core benefits of outsourcing your ecommerce operations.
Focus & growth
There are many aspects to promoting your product, and ecommerce operations is an integral component of your company's growth. By outsourcing your ecommerce operations, you have the time to focus on the goals and growth of your company.
When hiring a freelancer from a reputable marketplace such as FreeeUp.com, your contract will protect both parties. The roles are clearly defined and you get expert advice in key areas. Your time is valuable, and when you free up your days to re-focus on growing sales, the sky is the limit.
Short-term & long-term options
First of all, this isn't an all-or-nothing decision.
Hiring freelancers can be short-term or long-term depending on the needs of your business. By delegating specific tasks to various experts, your business has the opportunity to grow and flourish as you originally intended. You also have the unique opportunity to scale as needed without the commitments that traditional employment requires.
And experts are exactly that – experts! Why reinvent the wheel?
The need for a skillset
As your company grows, your knowledge grows. Creating an ecommerce startup has a steep learning curve, however, and outsourcing for expert advice makes a lot of sense. Coaching a freelancer is not required as they are already specialized in their skillset. By hiring freelancers, your business can grow outside of your core expertise. For instance, why spend time learning about optimizing landing pages for conversions when you can just hire an Optimizely expert?
Furthermore, professionalism is a must when running a business. Your company will gain a professional profile with experts at your side.
Until you've gained the expertise, winging it is just bad business. If you've spent countless hours (or possibly weeks) researching ecommerce operating skills, it is time to consider hiring outside of your skillset. Freelancers are highly knowledgeable in their specific niches, and outsourcing your ecommerce operations (and other important roles such as social media and marketing), will benefit your business.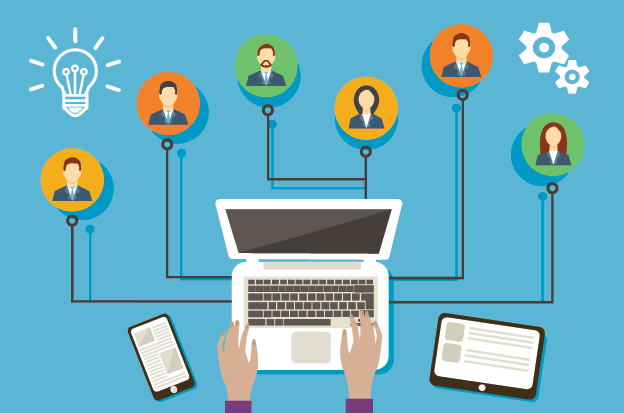 Working at full capacity
Being more efficient with your time is a smart business decision. When you're stretched too thin or feeling overwhelmed with all the tasks of the company, hiring a freelancer is a no-brainer.
Avoiding business burnout is key. As the owner/founder/boss (and probably CMO/CEO to boot), your business needs you to be working at full capacity. Making a list of the tasks that need to be completed is a smart business move. The next step is to start outsourcing as needed. You can learn from these experts and expand your business while optimising your time in the areas you already know — while maintaining a clear overview of your ecommerce site.
Try Littledata free for 30 days
Excellent customer service (doesn't necessarily start with you)
There's no question that customer service is a key component for the success of your business. Platforms like Shopify have emphasized this to their merchants to help them grow.
Today's consumers are demanding, and catering to your customers' needs can quickly take all your time and energy. Remaining professional requires focus and support, which is why hiring freelancers to maintain exceptional customer service is a key component to the growth of your company.
Upgrades & maintenance
Ultimately, the goal is to keep everything running smoothly. When you regularly hit profit margins and your goals are being met, upgrades and maintenance will be an ongoing issue. You might want to expand your server capacity due to increased traffic, for instance, or revamp your blog. It's no surprise that the top benchmarks for growing a Shopify store include page load speeds and server response time. Even though upgrades and maintenance to support growth are positive issues, it can be time-consuming to keep everything afloat.
Moreover, once you meet your goals, you'll want to expand. Hiring freelancers allows you to make sure that everything runs smoothly as you venture out into new areas or even new businesses.
The bottom line is that one person cannot do it all. Outsourcing for various skillsets will make a world of difference for your company — and your peace of mind.
Start outsourcing your ecommerce operations
The benefits of outsourcing your ecommerce operations to freelancers are countless.
By outsourcing your ecommerce operations, you free up valuable time to remain focused and goal-oriented. Your business started from passion — it is important to maintain that vision and hire freelancers to help meet your targets and objectives.
This is a guest post by Connor Gillivan, CMO and co-owner of FreeeUp, a rapidly growing freelance marketplace making hiring online simpler (check out their info on hiring for ecommerce). He has sold over $30 million online and hired hundreds of freelancers himself to build his companies.