Your website is an essential tool for attracting and converting customers. Driven by the uptake in online shopping, having a well-designed ecommerce site is no longer a luxury. It's now a necessity — you need to regularly convert browsers into buyers.
Web design has the power to really grab your customers attention and portray your messaging. But when it goes wrong, the customers you lose will rarely come back.
In this post I take a look at common web design fails that drive customers away, so you can avoid them. They may be common mistakes, but they're often overlooked!
Fail #1: The CMS, plugins and theme are outdated
You don't need to modernize your website every day, or even every week, but you do need to make sure it doesn't feel outdated. That means you should regularly update your website theme, your plugins and your content.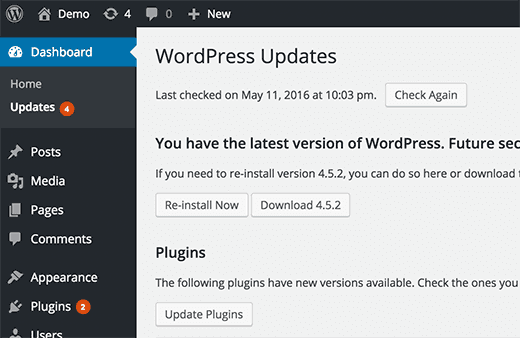 Updating your theme and plugins will ensure you have the latest features and boost your security, while regularly updating your content will improve your SEO ranking and make your website more interesting for repeat visitors.
Fail #2: Your website is not mobile responsive
Over 50% of online traffic is from mobile phones and tablets, so having a website that properly displays itself on those devices is essential. If your website is non-responsive, you'll be missing out on a massive amount of potential business.
Below is the website Dribble, a powerful example of a responsive website (here's a big list of mobile-responsibe web design done well).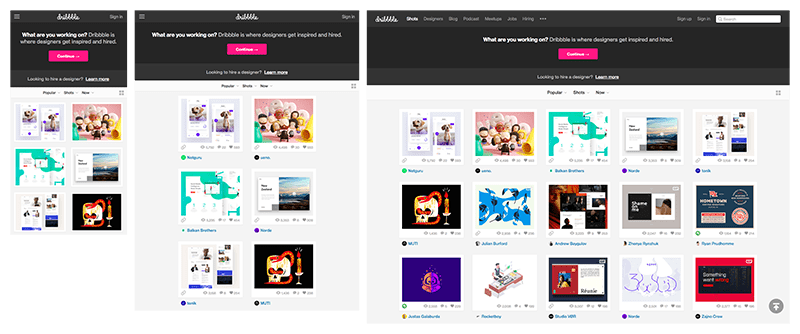 Plus, your SEO will suffer and it makes your business look unprofessional. Common issues with non-responsive websites are text being displayed too small to read, irregular formatting, un-clickable links and images not loading.
How many of your customers are shopping on mobile? Where are they falling out of the checkout funnel? Use this tool to find out.
Fail #3: Stock photos and generic content
Building customer loyalty and trust — both of which are vital for repeat business — begins with establishing credibility and authenticity. Nobody wants to read the same blog they have already read 50 times on your website, or look at stock photos they have seen on other brands websites.
Good writing should be original, punchy and relevant to your target audience. And copy should be matched with credible, original imagery. Stock photos are easy to spot a mile off. Using original imagery significantly helps to build a website design that stands out and wins customer trust.
Try Littledata free for 30 days
Fail #4: It's slow and your bounce rate is high
Speed matters. If your website loads too slowly, you can say goodbye to the impatient modern-day consumer and watch your bounce rates rise. First impressions of a website are made immediately, so if your website takes more than a few seconds to load, your content and design won't be given the chance to see the light of day.
Make sure your images are compressed, limit the amount of videos and animations published within, make sure your hosting provider can handle fluctuating amounts of traffic, and disable any plugins you aren't actually using.
Then make sure to check your speed and performance rates against other sites. Benchmarking is the most accurate way to do this, so you can see how you compare to similar sites in your industry.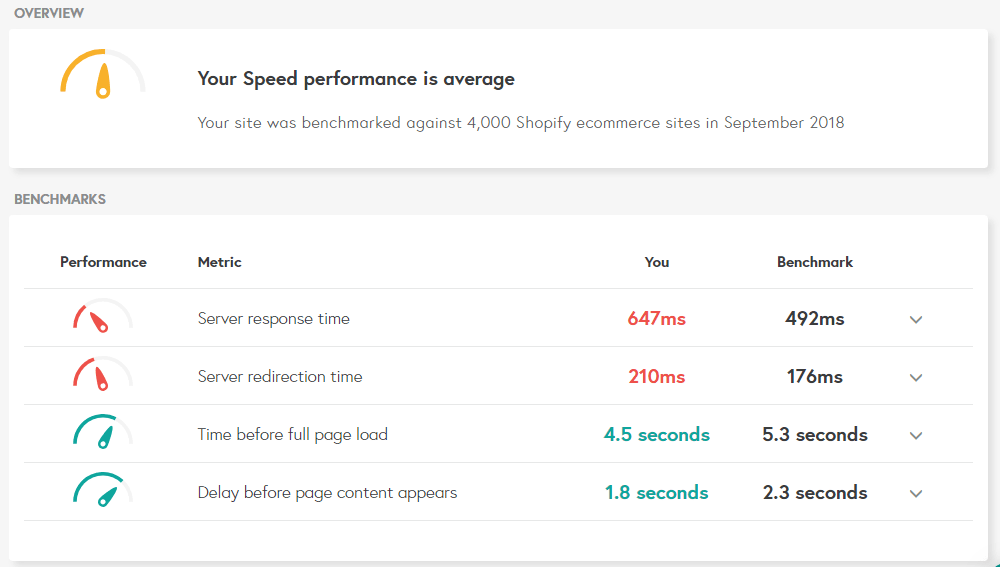 Fail #5: Your site is unbranded and doesn't stand out
The minute a possible customer comes to your website, they should know exactly whose website they are on. Having a nicely designed logo is, therefore, critical for making a good first impression and improving brand awareness. And best of all, it's really easy to do.
Online tools are readily available to create stunning high-resolution logos in second, such as Shopify's logo maker.
Fail #6: Face it, your site's just not that interesting
There is nothing worse than going on to a website and finding it incredibly boring. Content needs to compliment design, so it's vital you have interesting content throughout to keep your customers engaged and coming back for more.
Using banners, photos and graphics, along with authentic and interesting copy is the right way to grab your customers' attention and encourage them to make a purchase or opt-in via a form.
Fail #7: It's not made for converting
If your website doesn't have clear calls to action (CTAs), then it's not going to have good conversion rates. Plain and simple.
This 'fail' can easily be eradicated by using smart opt-in offers, having clear navigation menus ('nav menus' in designer jargon), and writing relevant, targeted content.
Evernote use an excellent CTA.
Without a clear CTA, how are your customers meant to know what you want them to do? Simply put, they won't – they will leave. Every page (including your blog posts) should have a clear CTA to guide your online visitors down the buyer journey.
Fail #8: It's not optimized for SEO
Optimizing each aspect of your website begins with understanding what works well and what doesn't. The only way of doing this accurately is by using analytics to get deeper insights into how your potential buyers are using your site.
You'll be able to see which pages perform well, which keywords attract the best traffic (SEO is an area that you should be continually optimizing), which promotions work best, and which images resonate with your customers the most. As search engines become smarter, continually optimizing for SEO is an excellent way to get a clearer view of what's working and clarify anything that isn't clear. Then you'll be on the road to becoming an SEO-driven business – an easy way to improve revenue.
Fail #9: It's cluttered and noisy
If your website is too cluttered, it will create a bad customer experience for any visitor. It will also distract potential buyers away from doing what you want them to do, such as making a purchase, filling out a form or requesting more information via chat.
Don't make the mistake of cramming too much into each page, or filling your web pages with in-your-face advertising. Your website should be easy to navigate, simple and concise. Customers should be able to convert with minimal effort.
Conclusion
The bottom line: if your ecommerce site has many design fails that impact the user experience, your company may lose out on potential profits. Use the tactics mentioned in this article to get started on improving the design of your website today!
Michelle Deery is the content writer for Heroic Search, a digital marketing agency based in Tulsa. She specializes in writing about eCommerce and loves writing persuasive copy that both sells and educates readers.