Black Friday and Cyber Monday, often referred to as BFCM, make up the biggest weekend in the calendar year for ecommerce stores.
With sales topping $10B in 2018, that number is widely expected to increase in 2019, especially with this year's dates falling much closer to payday.
The pie is very large indeed, and every Shopify and Shopify Plus merchant wants a piece. But to reap the benefits of BFCM and enjoy a big sales weekend, there is much preparation necessary, including using the entire ecommerce marketing toolbox. 
Here are four foolproof tips for a successful BFCM weekend for your Shopify store. These tips are especially relevant for Shopify Plus merchants, as the competition is really heating up this year, with more money on the table–to win or to lose. Especially with the help of accurate reporting, you can make the largest gains without drowning under increased customer demand.
Make data-driven decisions to drive ROI
With increased competition to gain the attention of potential customers, tight marketing budgets and high customer acquisition costs, the dependence on high-quality data has never been more crucial.
The foundation of your planning should be driven by analysis on your customers, their personas, their buying habits and their digital behaviour.  
Using historical data of your customers with the highest lifetime value (LTV) and the lowest customer acquisition cost (CAC), you can refine your target audience ahead of BFCM in order to drive high-volume, targeted traffic to your store with campaigns that have the highest potential ROI.
Google Analytics is a great place to start your digging. With the raw data in GA, you can build reports in Google Data Studio, which will display the metrics you need to build your audiences. 
Littledata's Shopify app does just that. By ensuring your store data is 100% accurate when you see it in Google Analytics, the app helps Shopify and Shopify Plus stores make better, data-driven decisions before, during and after BFCM sales.
Try Littledata free for 30 days
Focus on remarketing campaigns
It's more than likely your prospective customers are already shopping around and conducting product research ahead of BFCM. 
Most online shoppers in 2019 make smarter purchasing decisions and spend more time finding both the right product and the best deal before making purchases. 
Engaged customers who have already visited your store and are familiar with your brand are more likely to purchase from you. They'll also have a lower CAC and higher conversion rates. 
Data-driven retargeting campaigns on Facebook Ads, Google Display Network and Twitter Ads will give you the best ROI, which is why planning ahead and collecting accurate data in the weeks leading up to BFCM is crucial. 
Pay particular attention to recent email subscribers, abandoned cart users and frequently returning visitors — these are the people with your product fresh in mind.
Optimize your site with A/B tests
Test, test and test again. Whilst many ecommerce businesses make large changes once or twice a year, the most successful stores are continuously testing and optimising small changes, which lead to big results over time. 
Optimising your Shopify or Shopify Plus store in the weeks leading up to BFCM is critical; spend time running A/B tests with tools like Google Optimize, which allows you to seamlessly run multivariate tests and property tests.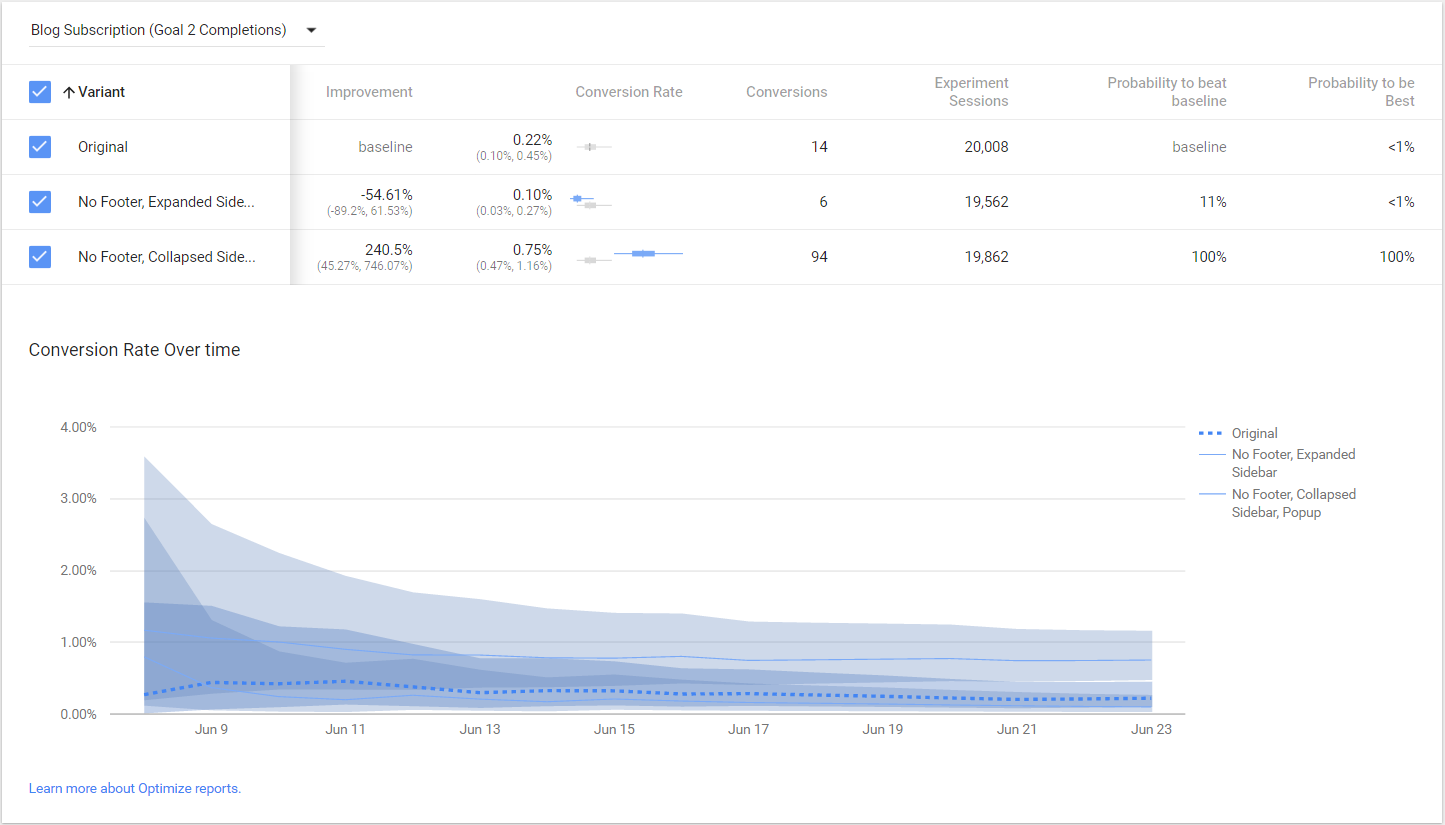 With these types of test results for your product pages and CTAs, you'll have sufficient data to either prove or discount your assumptions on user behaviour and web design elements like button color, calls to action, site copy and more. 
The best marketers never assume or guess shopper tendencies; instead, use measurable data from A/B testing to make data-driven decisions.
You data should also inform the types of tests you run. For example, if 70% of your traffic is coming from mobile, then spend most of your time optimising and testing for mobile. 
If you actually are optimising for mobile, some quick tips: make sure your navigation is clear and easy to use and the checkout is smooth. Shopify data shows that more purchases were made on mobile than desktop in both 2017 and 2018.
Supercharge your page speed
Website speed is incredibly important for BFCM. 
Shoppers are looking to get in quick and are more likely to leave your store with a load time over three seconds. To combat slow-loading pages (including your Shopify product pages), use tools like Google Lighthouse and Page Speed Test to get a loose idea of your average site performance. 
Small fixes such as compressing images and videos can help, but some stores go further — shutting off all non-essential apps or creating superfast AMP landing pages just for BFCM weekend. 
The oft-forgotten speed metric? Your customer support response time. With a mammoth increase in traffic and more orders coming through your pipeline, you're bound to see a spike in customer inquiries.
It may be necessary to increase your support team size for BFCM in order to deal with these requests quickly. This will help ensure that no inquiry goes untouched and your cart abandonment rate is minimised.  
Get the most out of BFCM with data you can trust
In order to make the most of BFCM, Shopify stores and Shopify Plus stores need to plan ahead this month to ensure they're working from trustworthy data. 
Not only does data drive persona building and decision-making, but it's the bedrock for successful ecommerce. 
Littledata's Shopify app provides the data solution that merchants need for everyday store performance, accurate marketing attribution and user behaviour trends. 
Try Littledata for free today so you have plenty of time to operate with accurate data before BFCM — it's just around the corner! Installing the app takes just 5 minutes, and you'll see accurate numbers in Google Analytics within 24 hours. 
Try Littledata free for 30 days