In a past post, we shared our top four benefits of a Shopify ReCharge connection.
As we mentioned in that post, ReCharge helps Shopify and Shopify Plus merchants sell subscriptions easily and smoothly.
When you connect ReCharge to your store (it works for both Shopify and Shopify Plus), you'll see ReCharge's full feature set at work — track a variety of subscription types, including single product, mixed cart & entire cart subscriptions.
Why connect ReCharge with Shopify?
The ReCharge and Shopify APIs allow ecommerce managers and developers to:
Customize the checkout experience for customers
Personalize how those customers manage their subscriptions
Automate product discount codes
Order cancellation processes or updated pricing on select items
And that's just scratching the surface. Installing ReCharge on your store also means orders are processed faster (thanks to an increased API call limit).
Note: Littledata's Google Analytics app is designed for better subscription ecommerce, including accurate tracking for marketing attribution and checkout steps.
For Shopify Plus merchants, ReCharge also has full compatibility with top-rated apps like Klaviyo and Smile.io.
However, without hiring expensive Google Analytics consultants, ReCharge customers don't have a way to get full lifetime value reporting for ecommerce subscribers — until recently.
Advanced analytics for Shopify + ReCharge
Using Google Analytics to sell more subscriptions
From first-time transactions and repeat orders to marketing campaigns at every stage of the funnel, Littledata's advanced Google Analytics integration for ReCharge merchants lets you capture the entire subscriber journey and segment first-time from recurring purchases.
Littledata connects your Shopify store and ReCharge data automatically, so data from every step your customers take is reeled into Google Analytics: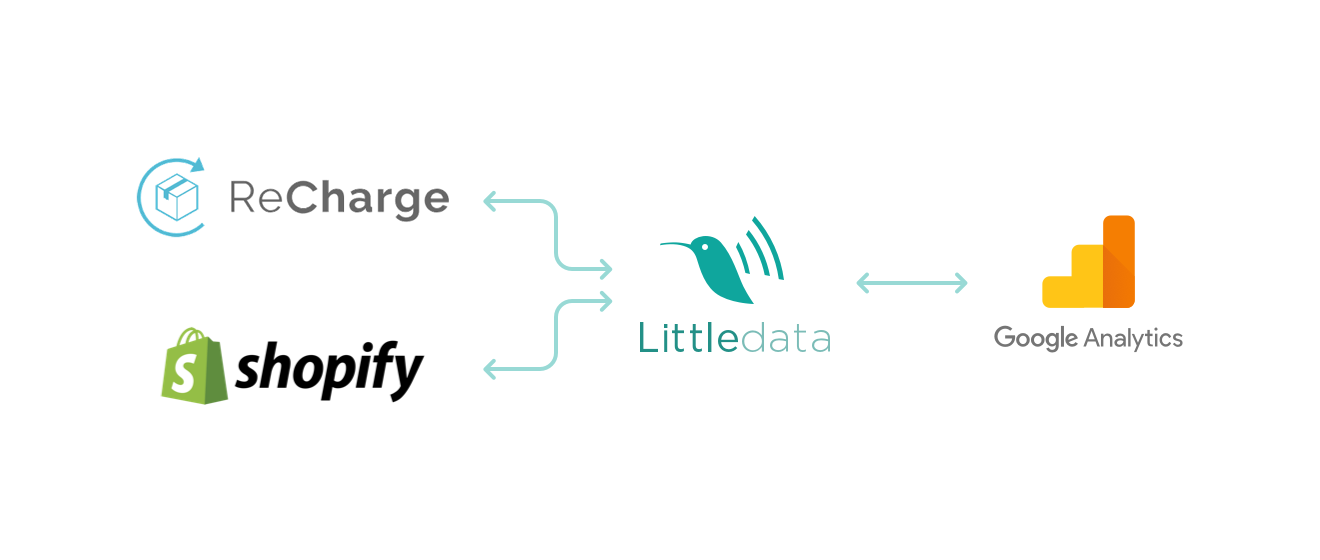 There's a reason ReCharge is a highly-rated tool for Shopify merchants — it really works!
One of the newer industries where subscriptions have quickly become popular is coffee. Below, check out 6 subscription coffee brands that currently use both Shopify and ReCharge for ecommerce success.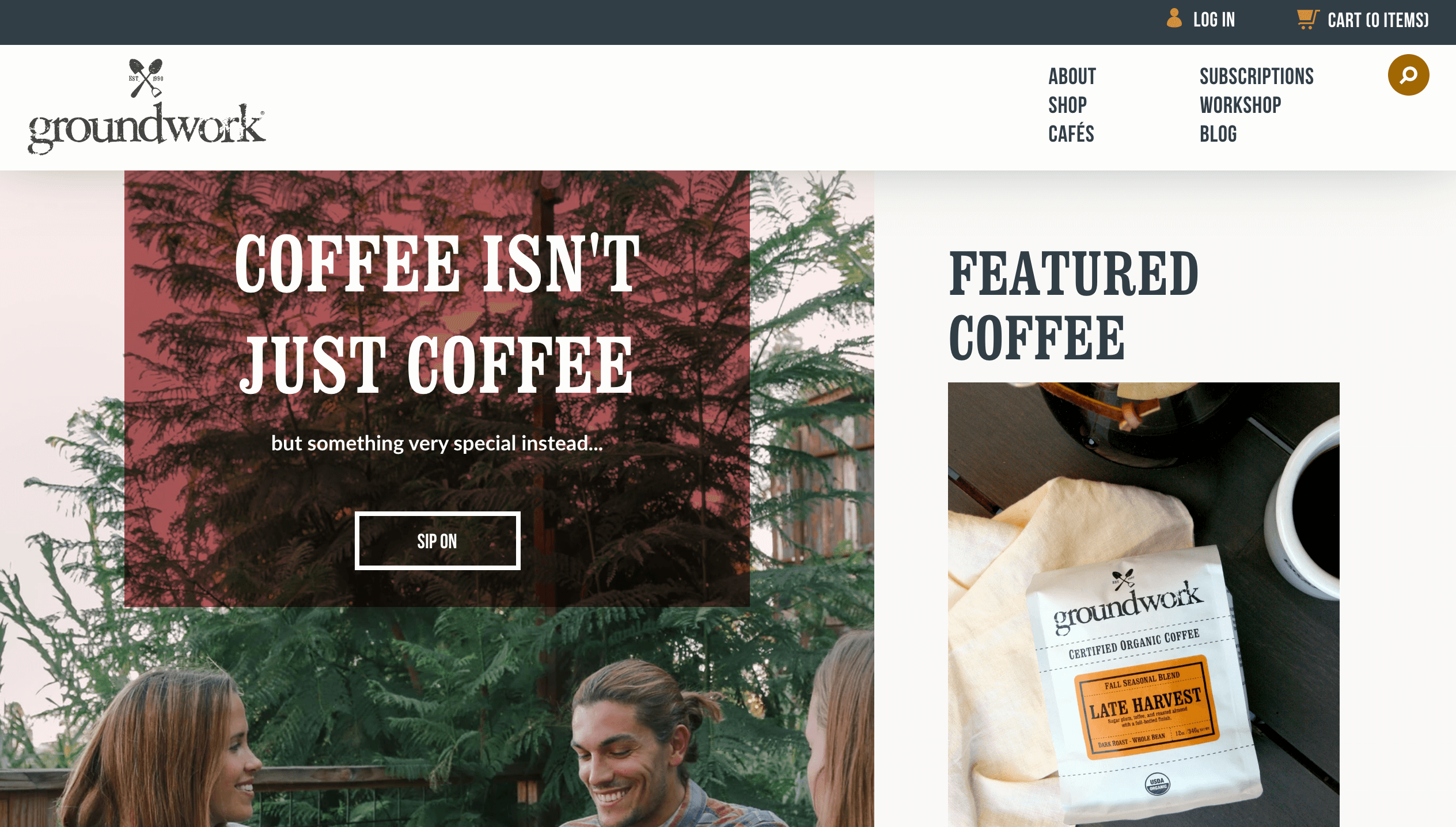 A Littledata customer, Groundwork Coffee is an organic coffee roaster based in Venice Beach, CA. For over 30 years, Groundwork has valued local community impact and pushed global, responsible coffee sourcing through its popular cafés and online store.
While Groundwork sources from nearly every major growing region in the world, the roaster's mission is to "ensure that none of those offerings come at the expense of the farmers who brought them to market."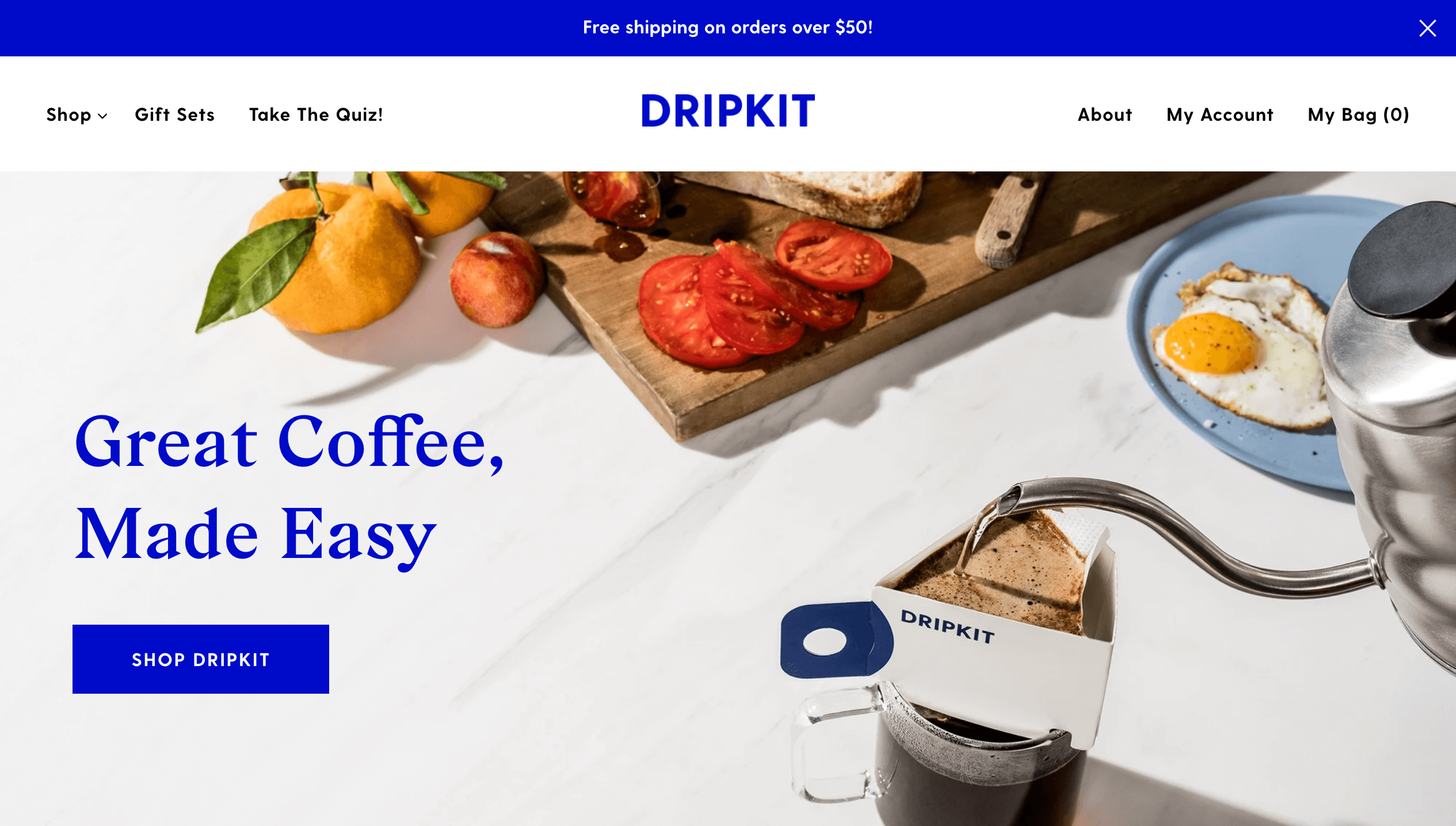 Dripkit sells coffee beans, coffee gear and gift sets online through its popular Shopify store. One of the better known "gear brands" in the industry, Dripkit partners with esteemed roasters to pair their top roasts with Dripkit's single-serve pour-over. Take barista-quality coffee on your morning commute to work, enjoy it at home, or even take it on a camping trip!
Dripkit also offers a coffee quiz to help first-time customers and new coffee drinkers narrow down their choices.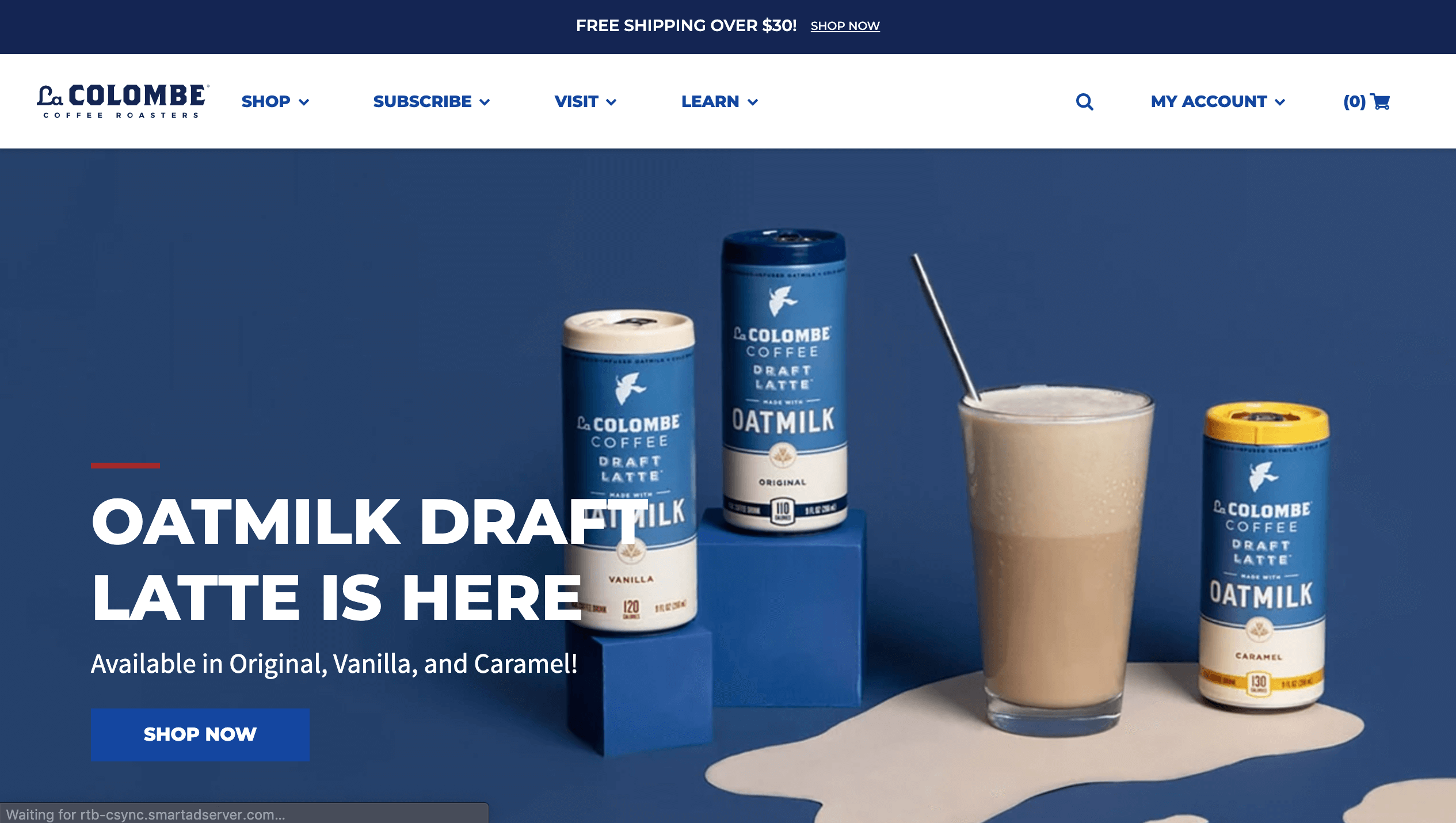 La Colombe is a large roaster and wholesale coffee brand originally based in Philadelphia, PA with locations throughout the US.
La Colombe offers online brew guides, a popular coffee subscription and a signature canned draft latte that can be found in grocery stores like Trader Joe's, Whole Foods and Publix.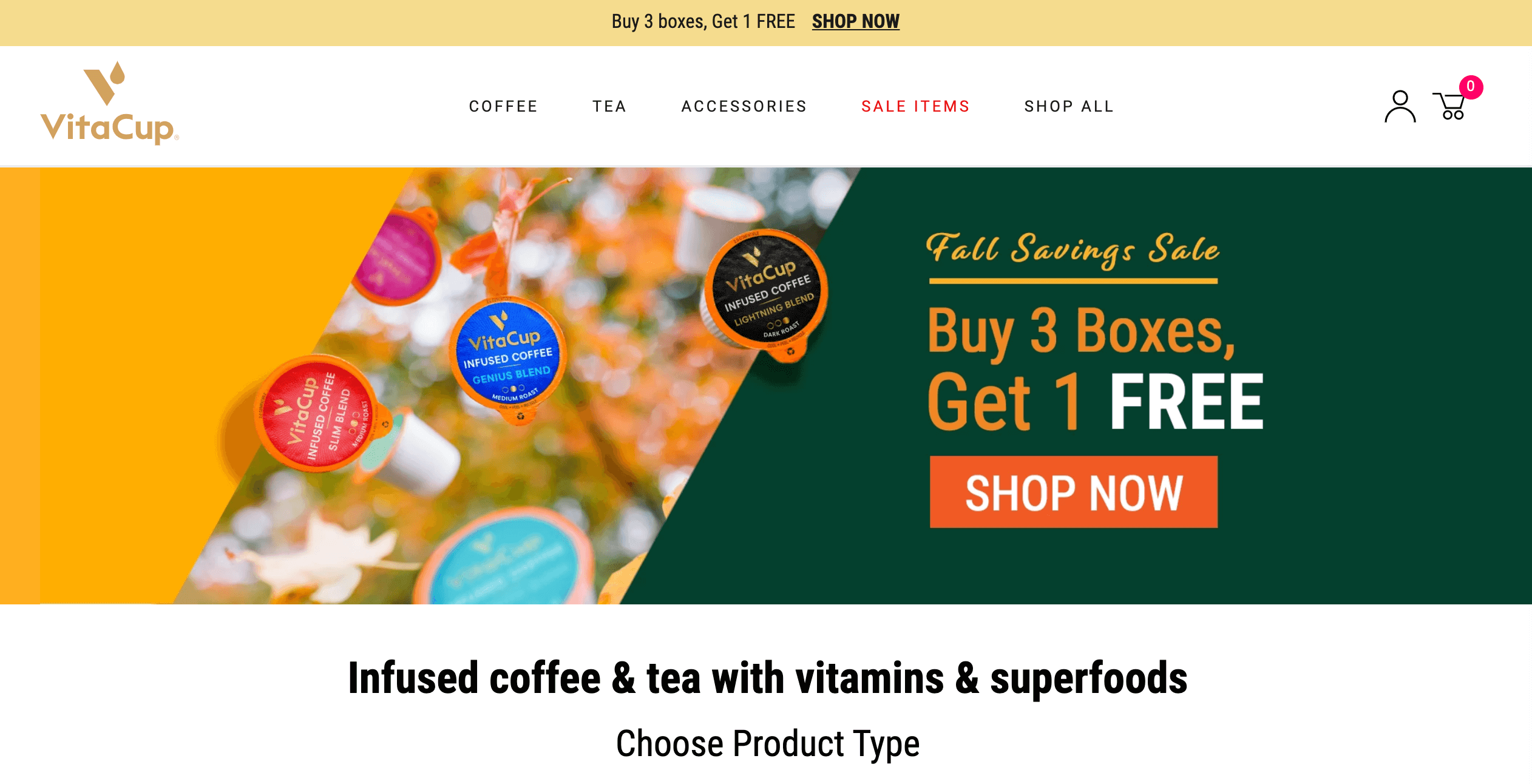 A Littledata customer, VitaCup offers infused coffee and tea with vitamins and superfoods. From coffee grounds and espresso pods to tea bags and quick caffeine shots, VitaCup has a wide product selection for coffee consumers of all kinds.
Heart Coffee Roasters is perhaps Portland's biggest household name among coffee connoisseurs. Known for its high-rated coffee and premium coffee products, Heart's impact stretches far beyond its three physical locations.
Heart has a popular coffee subscription where customers can enjoy a new bag of beans every one, two or four weeks.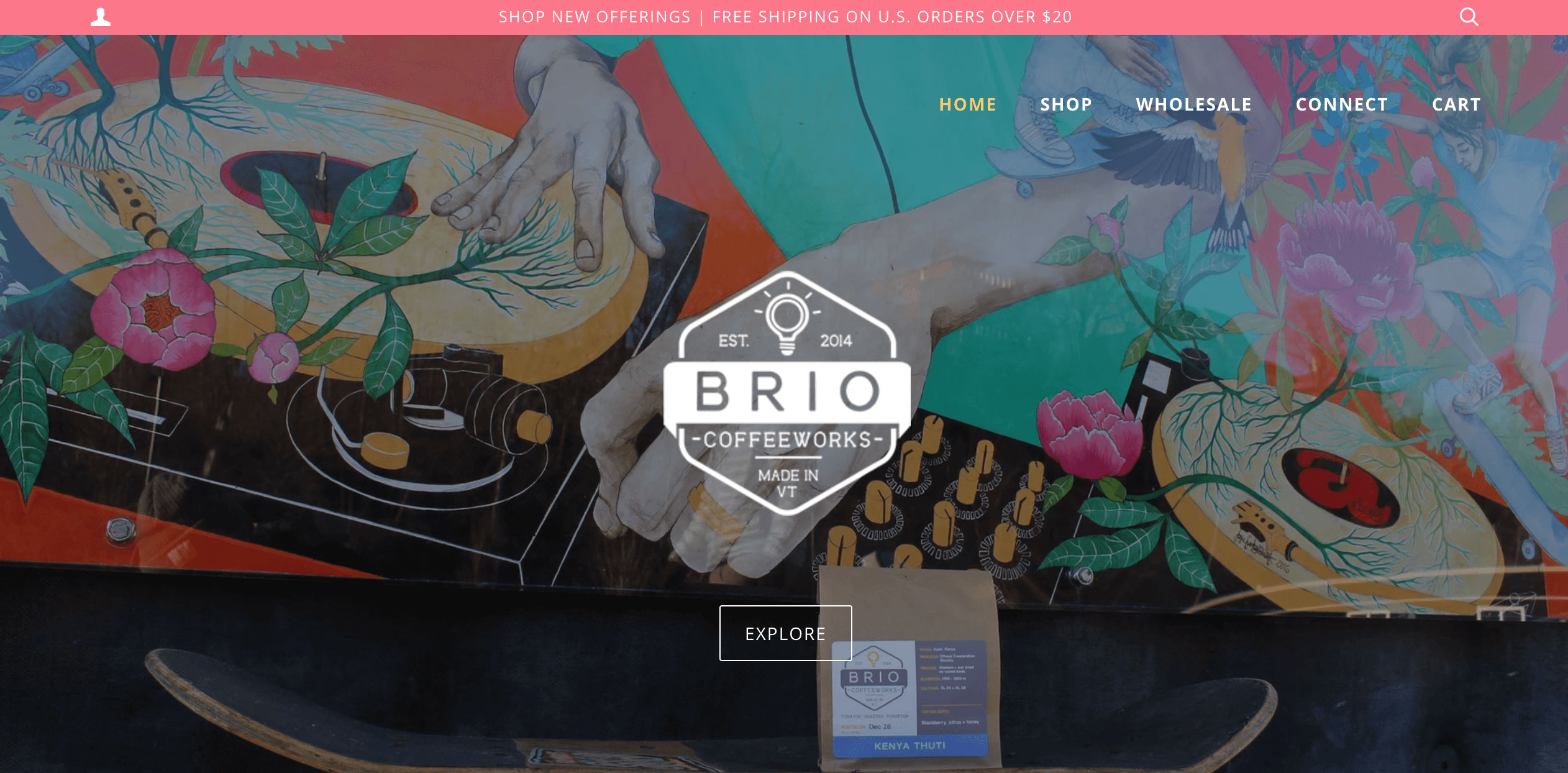 Brio Coffeeworks is a specialty roaster, retail boutique and espresso bar located within the Southend Arts District of Burlington, VT.
Brio sells a variety of blends, decaf and single origin coffee from across Africa and Central America. Brio also sells apparel, coffee gear and even educational books for those new to the coffee world.
Wrapping up
If you're a subscription store and you haven't yet tried ReCharge v2, we highly encourage you to give it a go. ReCharge is a terrific Shopify tool that will save you countless hours by automating and managing your subscription lifecycle from start to finish.
If you're confused as to how the connection works (and which subscription events you can track, don't worry — we wrote an ebook about it! Download the ebook for free.
To get started tracking your subscription lifecycle events with accuracy (like all the wonderful coffee brands above), try Littledata free for 14 days.