Finding the right tools for your ecommerce business can be a daunting task.
Luckily, Shopify's app store provides easy access to hundreds of tools (including enterprise level analytics tools) for Shopify Plus stores.
While manny of these tools are designed to make life easier for store owners, not all Shopify apps are created equal. Some stand above the rest.
Below are 3 top apps for Shopify Plus, with consideration to different marketing and sales goals.
Refersion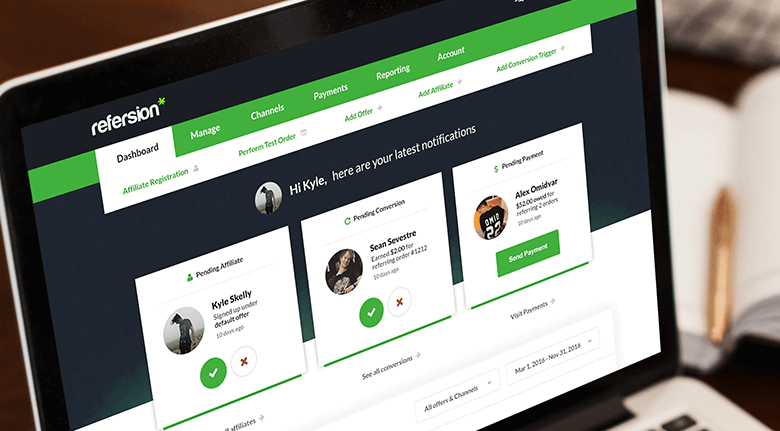 Refersion is "advanced affiliate marketing made simple." 
In other words, Refersion helps stores manage, track, and grow branded promotions and a strong affiliate network.
The popular Shopify app is also known for offering Plus stores full setup support and help "every step of the way." They offer webinars, comprehensive guides, API documentation and community support to help Plus stores launch, manage and grow a profitable affiliate program (or multiple programs for multi store businesses). 
Pricing starts at $89/mo, but they offer a 14-day free trial.
Quick benefits
Track any digital sale your affiliate refers

Automate commissions (with unlimited commission structures) to save time
Improve affiliate relationships with a personalized affiliate portal and an analytics performance dashboard
Enquire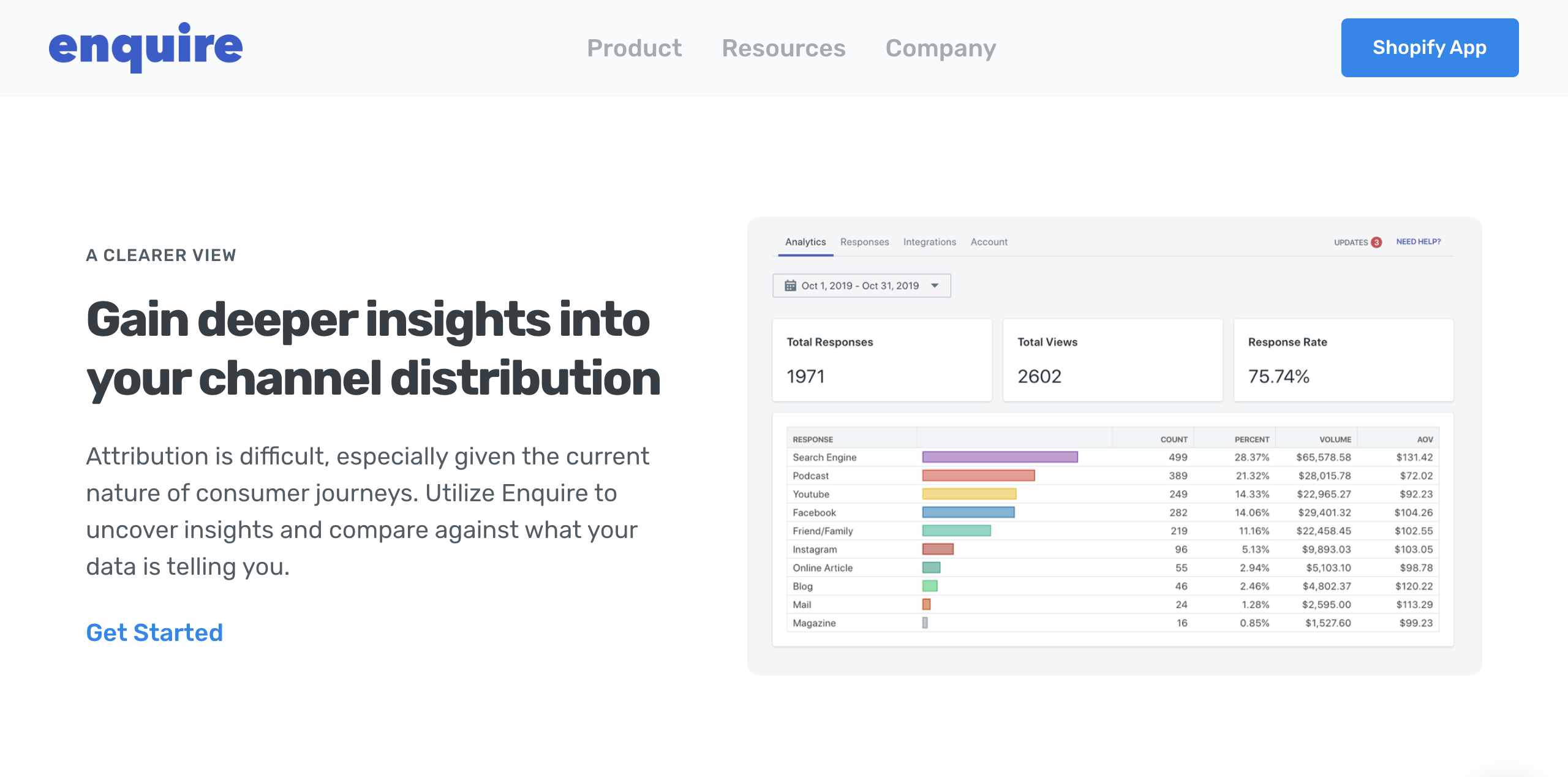 Enquire is a popular new Shopify app that offers post purchase surveys for customers. 
Based on data that the fastest way to customer feedback is on the order confirmation page, Enquire has built a twofold solution — customer surveys for marketing attribution data, and post purchase surveys directly following the checkout page. 
Enquire also helps Shopify Plus stores marry their survey responses with existing data, including referral source and UTMs.
Pricing begins at $10/mo, but they offer a 14-day free trial.
Quick benefits
Gain deeper insights into your marketing channel distribution

Simple survey builder with responsive design and high response rates (60%+)
Simple integrations for popular Shopify apps like ReCharge, Klaviyo and Shopify Flow
Littledata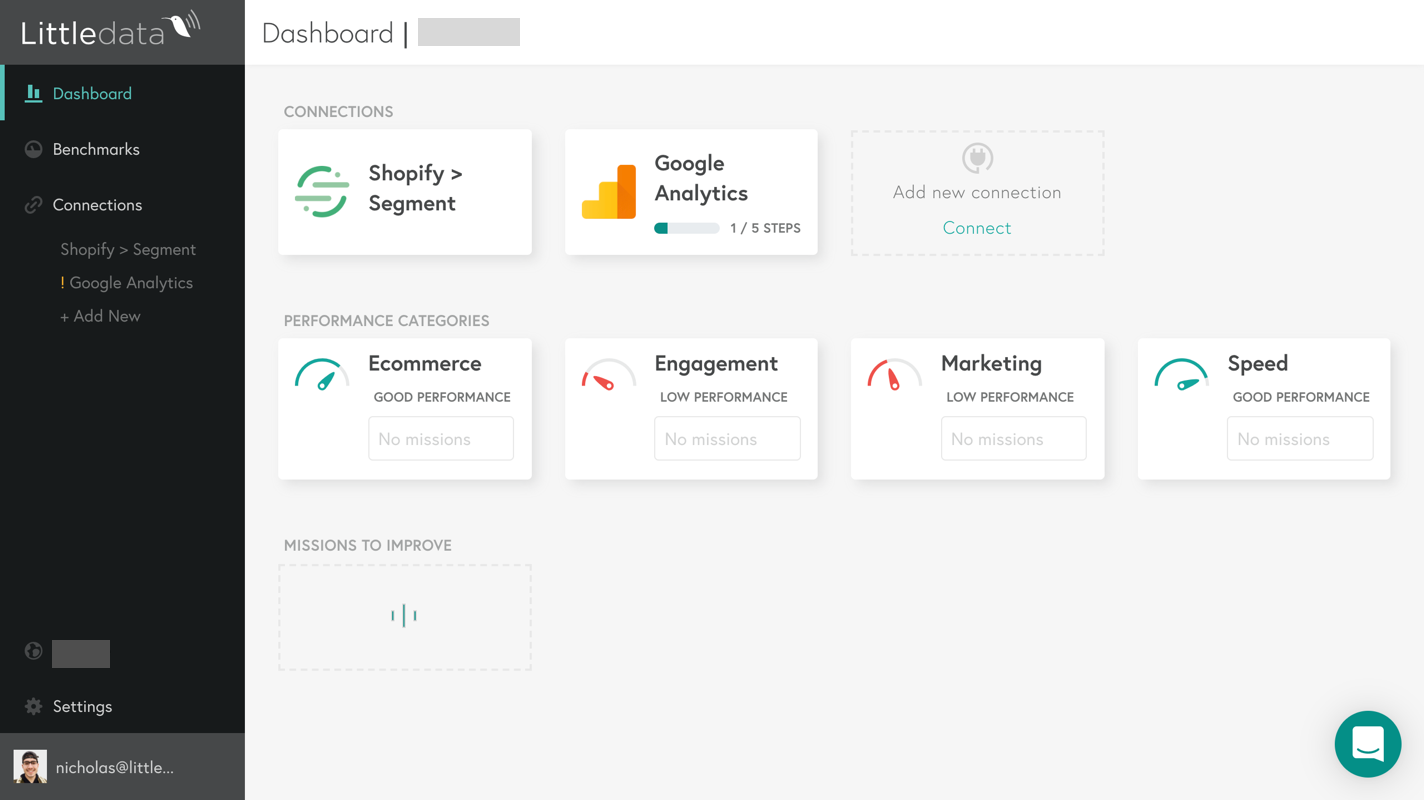 Ecommerce analytics are broken, so we built a better way.
That's the line that started it all at Littledata, our one-of-a-kind tracking solution for Shopify Plus businesses. 
Littledata's smart analytics Shopify app connects your Shopify store with Google Analytics to automatically fix your tracking across the board, from marketing channels to buying behavior.
The app also provides a seamless connection between your Shopify site, Google Analytics and popular Shopify apps platforms such as: 
Segment

to use Shopify as a Segment source (often in addition to Google Analytics)

ReCharge

for managing subscription ecommerce and tracking recurring revenue

CartHook

to capture every sale, refund and checkout

Facebook Ads

and

Google Ads

for accurate marketing attribution
For Shopify stores that sell in multiple countries or currencies, Littledata offers tiered enterprise plans including include personal support from a Google Analytics expert, a dedicated account manager and custom setup and reporting. 
Pricing begins at $59/mo for a Standard plan, but we offer a 14-day free trial.
Quick benefits
With complete Shopify tracking (and when your data is automatically fixed), you're able to make better decisions for your store

Your Shopify data is 100% accurate within 24 hours — don't wait months for data you can trust
Free & frequent data audits, plus a powerful ecommerce benchmarking tool to identify areas for improvement
Try the Littledata Shopify App free