Fashion consumers are buying more online than ever have before.
In fact, Forrester even predicted the number of worldwide online fashion buyers will surpass 910 million in the next two years, making fashion & beauty the largest ecommerce industry overall.
Naturally, like any industry with a slice of the ecommerce pie, fashion is dynamic — continuously changing the way products are presented to shoppers and innovating in order to stand out among sky-high shopper expectations. This effects marketing, sales and every stage of the buying funnel.
And that's not even mentioning social marketing, with growing social commerce and the meteoric effect that influencer marketing has had on fashion ecommerce.
Bottom line: with the landscape only growing larger, how can your Shopify store rise to the challenge and compete with top fashion ecommerce sites in 2020?
1. Know your KPIs
In October 2019, to help stores compare their marketing and sales performance with others in their industry, our team at Littledata came up with several benchmarks for fashion and beauty stores based on industry data.
Check out some of the more interesting KPIs for fashion stores:
After surveying 455 stores a few months ago, we found the average conversion rate for Style and fashion was 1.3%.
What's a good conversion rate?
Anything more than 2.6% would put you in the best 20% of Style and fashion stores we benchmark for conversion rate, and more than 3.6% would put you in the best 10%.
What's a not-so-good conversion rate?
On the other hand, a conversion rate (both mobile and desktop) less than 0.5% would put you in the worst 20% of style and fashion stores, with less than 0.2% placing you among the worst-performing stores.
How do you compare?
If your store has a conversion rate between 0.5% and 2.6%, then your store is average compared with this benchmark. With less than 0.2%, your fashion store is certainly underperforming.
2. Optimize your store for conversions
To give your store a better chance at converting visitors, have you tried:
more attractive product displays
improving the checkout process
ensuring your product pages load and respond quickly
Thankfully, tools like Enhanced Ecommerce tracking in Google Analytics can help you identify where your potential blockers lie. But even before getting too deep in the data, it's important to look at the basics — are there areas for quick wins and easy improvements?
Try Littledata free for 30 days
Let's take a look at 3 areas:
Navigation
OROS is a terrific example of simple, clean navigation that makes it easy for shoppers to find what they're looking for. As you can see, OROS's main sidebar menu is organized by apparel type.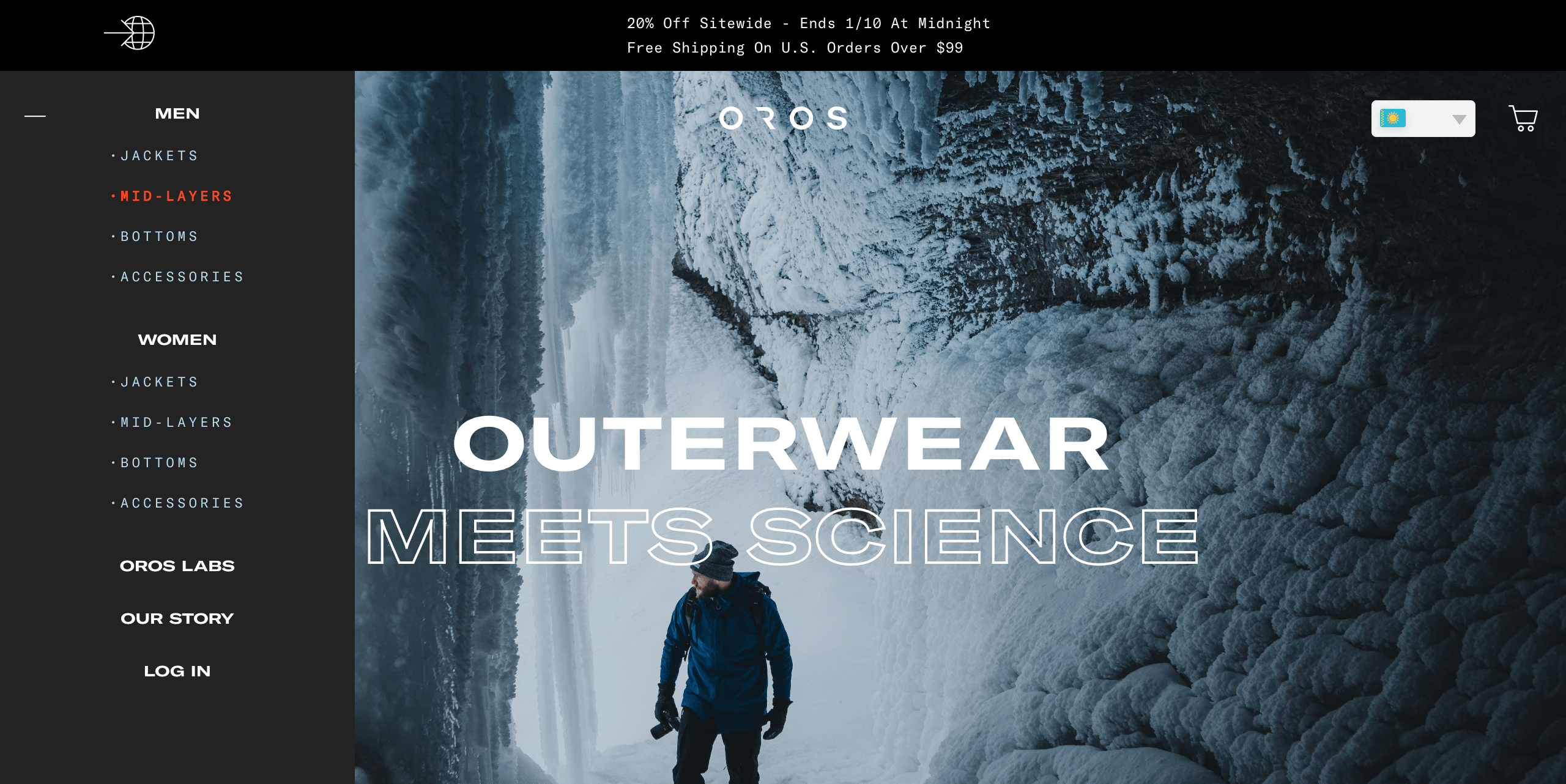 Product pages
They also nail it with their product pages, with pricing and reviews front and center, plus prominent descriptions and features listed below.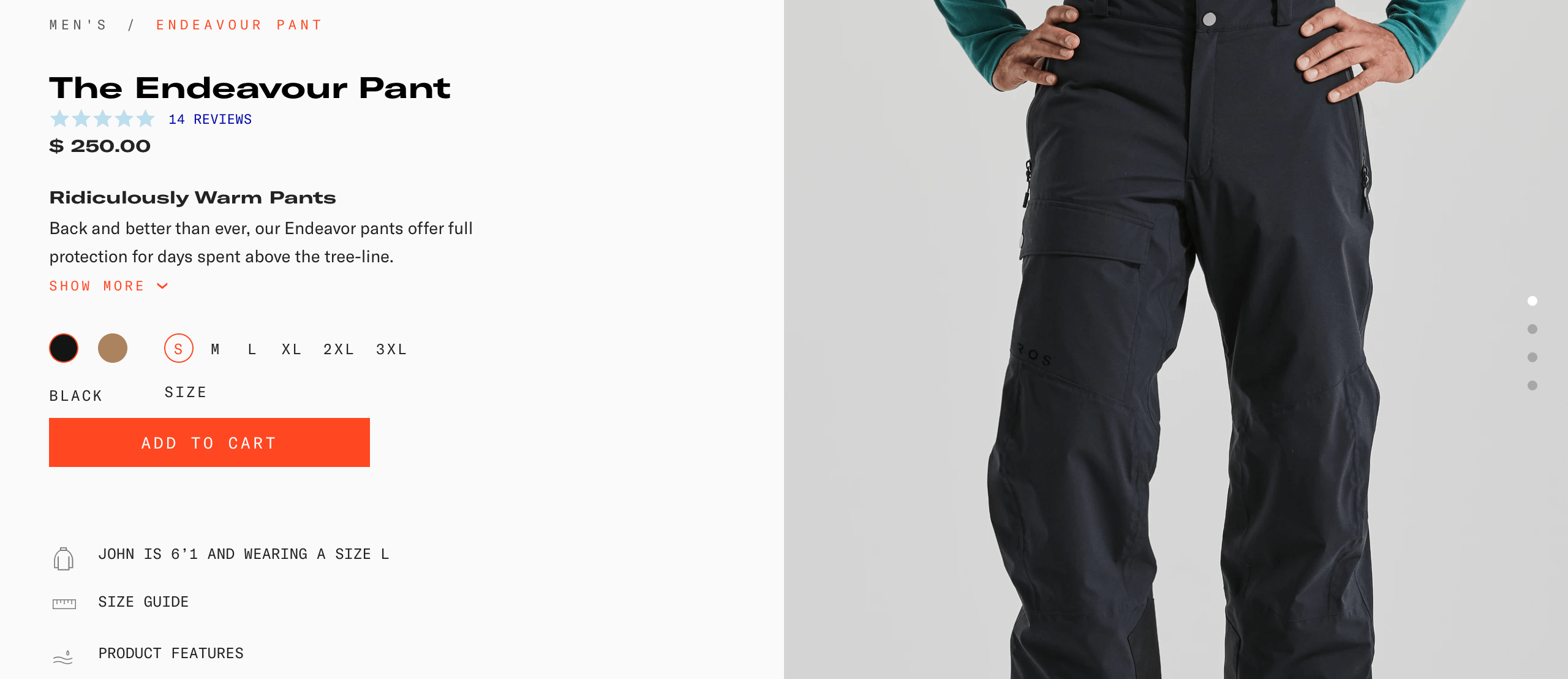 Shopping experience
Buck Mason creates a seamless shopping experience, with simple filters and a "quick add" feature where shoppers don't even have to be on a product page to add an item to cart. If you like an item, you can simply select a size from the image and it adds it to cart.
Features like this create an enjoyable experience for shoppers, which helps boost retention and encourages repeat purchases.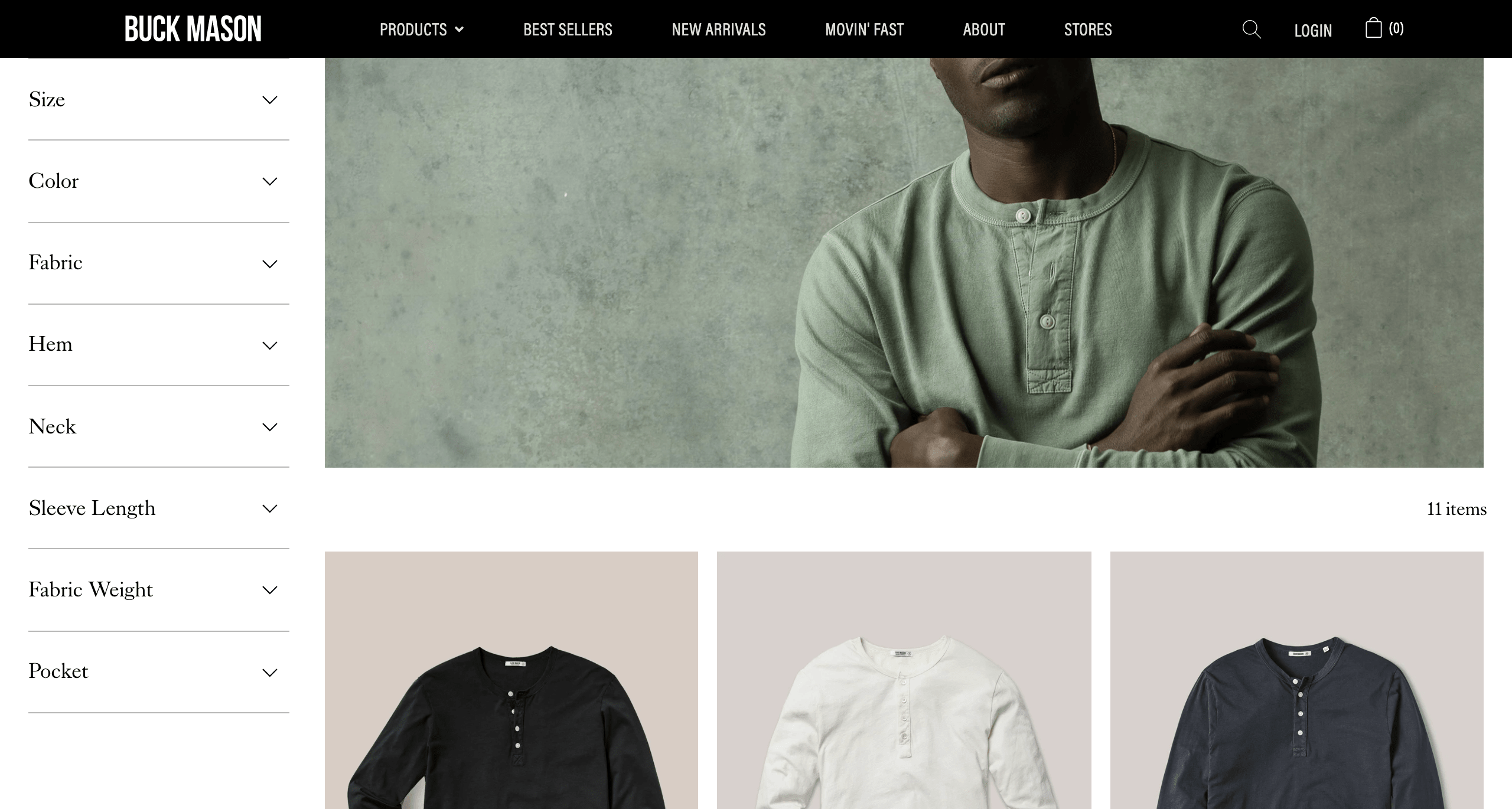 3. Create a smooth checkout process
More often than not, customer checkouts serve as a "checkpoint" for stores in terms of measuring shopping experience. If your cart abandonment rate is low and your checkout completion rate is high, it's fair to assume your CRO efforts are succeeding.
However, many stores find themselves performing below par. Luckily, there are a number of helpful tools to smoothen your checkout process and give yourself the best possible chance for completing the highest number of purchases.
First, Littledata's Google Analytics app fixes tracking automatically for Shopify stores. Your customers won't be the the only ones checking out with confidence — with the app, you can track shopper behavior and ecommerce events with accuracy and ease.
Shopify apps like CartHook also help the checkout and post-checkout process run smoothly for shoppers. With customizable one-page checkouts and post-purchase upsells you can set up with one click, tools like CartHook can help maximize your conversion rate at the end of the funnel.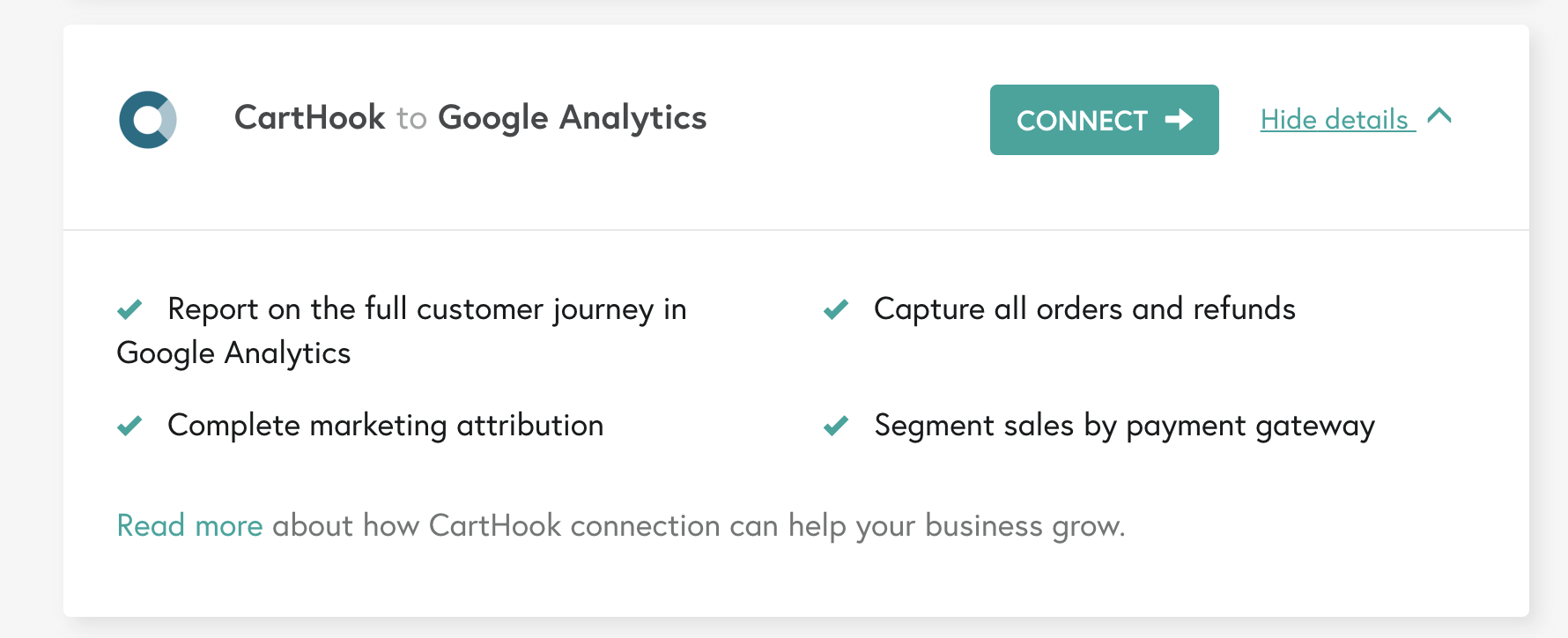 What if you sell by subscription?
CRO (conversion rate optimization) for subscription stores works similarly, in that on-page optimizations are where you'll get the most ROI.
Where subscription CRO differs is how you measure conversions. Crucial metrics for subscription stores include:
churn rate (the rate at which your customers drop their subscription)
AOV (average order value per subscription box, etc.)
CLV/LTV (customer lifetime value, which requires a different type of calculation)
Tools like Littledata's ReCharge connection help you not only optimize conversions, but accurately track them. Are you drawing more new subscribers? Are you retaining your current ones? Are you convincing subscribers "on the hinge" to stay on for an extra month?
Shoot for repeat customers
Box of Style, a Shopify customer and user of the Littledata ReCharge connection, is a popular fashion & beauty brand that uses a unique subscription system.
They offer boxes with exclusive seasonal clothing styles for women, which are delivered to your door four times per year. Subscribers can choose a "pay as you go option" in order to pay quarterly, or they can pre-pay for one year: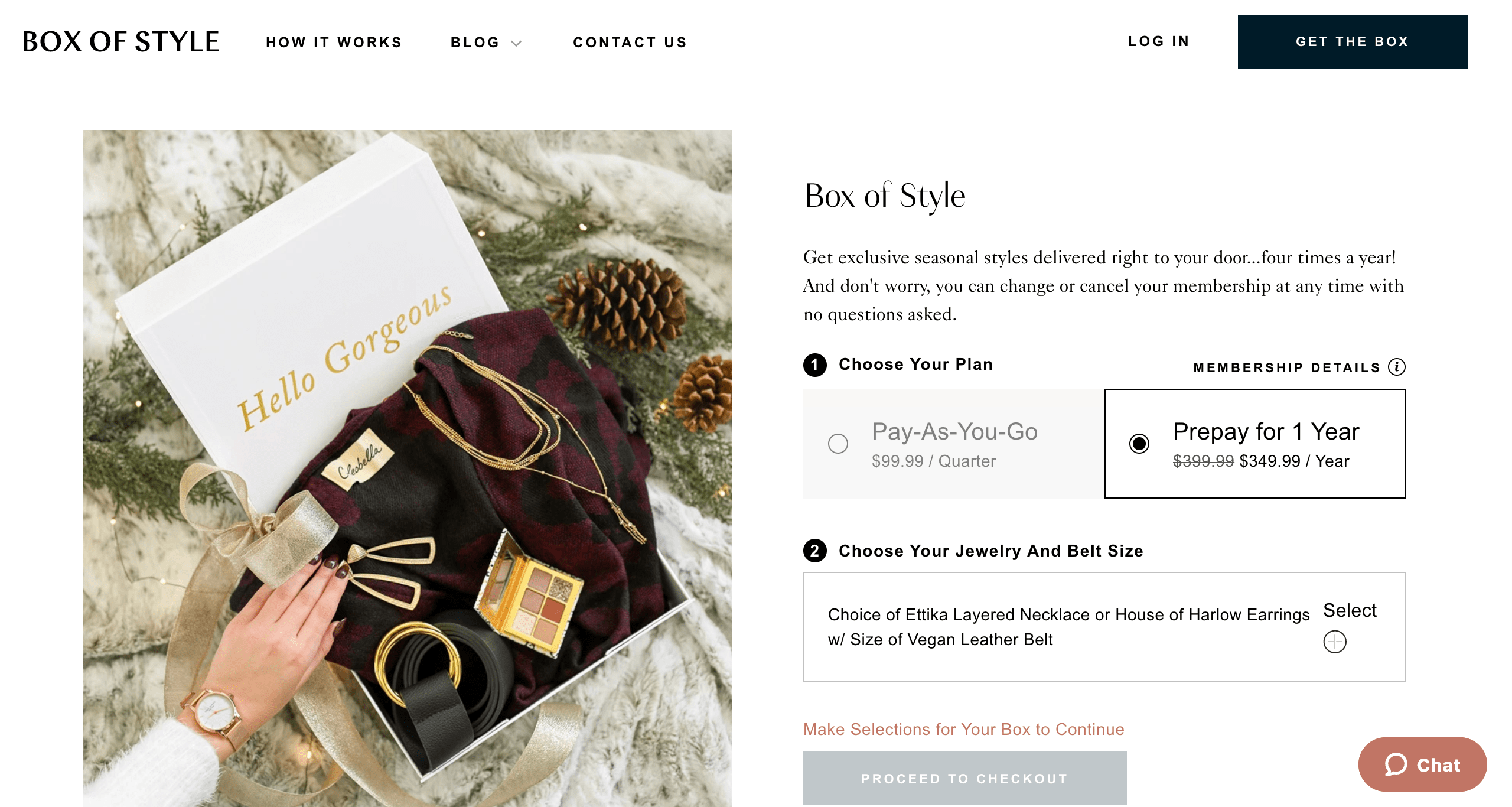 Just below their add to cart button, the company has added a "what's inside" section to their product pages, giving shoppers a glimpse of what they're getting: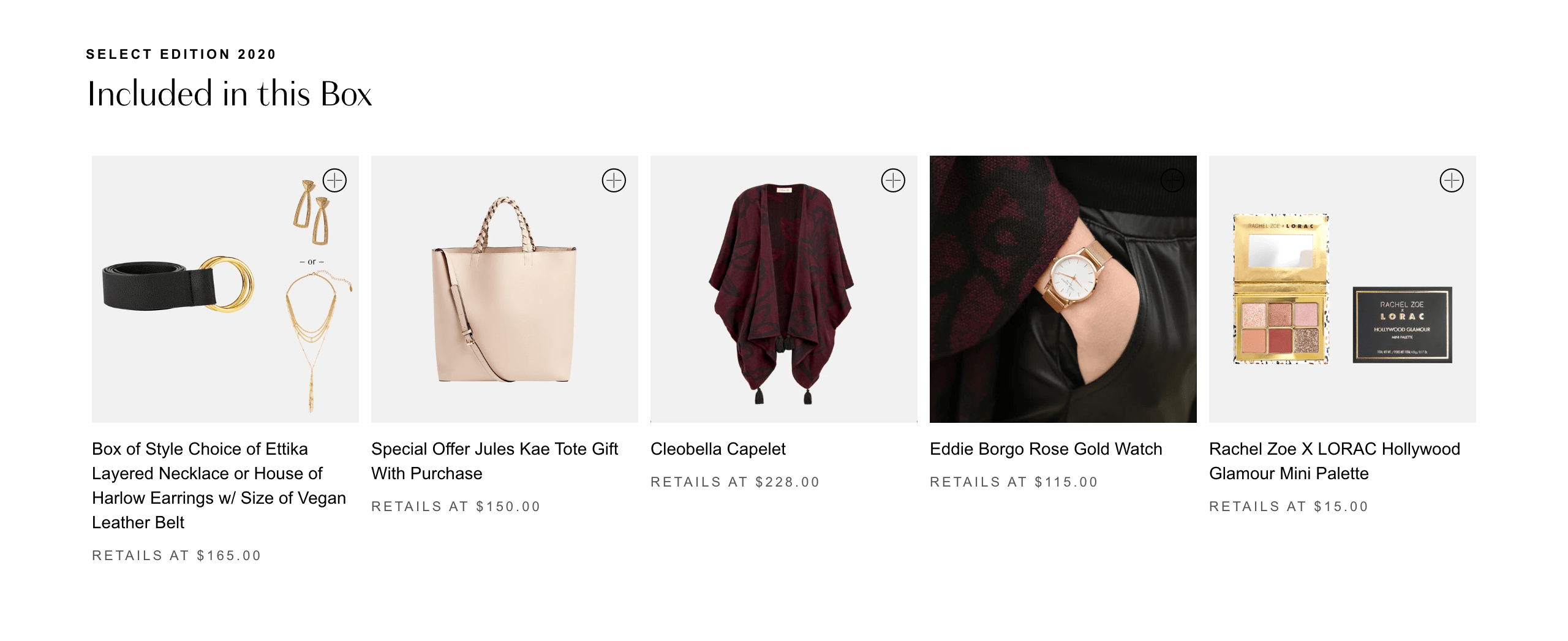 The brand's modern web design, simple navigation and transparency give shoppers every opportunity to subscribe to a box. Like many subscription brands, the company offers the option to save money per box by pre-paying or paying annually.
4. Get Shopify reporting you can trust
Unfortunately, Shopify tracking within the Shopify analytics platform is not the most reliable system for merchants.
And while Google Analytics' robust, free platform is widely used and filled with helpful features, data traveling from Shopify checkouts to your GA account is a broken system. Thankfully, we built a better way.
With Littledata's Google Analytics app for Shopify stores, the tracking is fixed automatically for your store, from marketing attribution (including connections for Facebook Ads, Google Ads, affiliate marketing, etc.) to buying behavior.
With fixed tracking and accurate reporting, you're free to focus on what you do best – promoting and selling your products to fashion aficionados online!