Migrating your website from any platform requires a well thought-out plan and strategy to ensure you continue providing a quality user experience and you don't risk losing any acquisition channels in the process. This is especially true when migrating your subscription business to Shopify. 
In this article we'll discuss the benefits of moving from one platform to Shopify. We'll also explore some of the pitfalls that brands make when migrating, how to avoid them and best practices when migrating. 
Why migrate your subscription brand to Shopify? 
Traditional ecommerce platforms such as Magento or WooCommerce require hosting and security updates to be done on a regular basis.
When you factor the time required, the cost of maintaining a quality infrastructure and the inflexibility of hosting these platforms, many brands make the move to Shopify.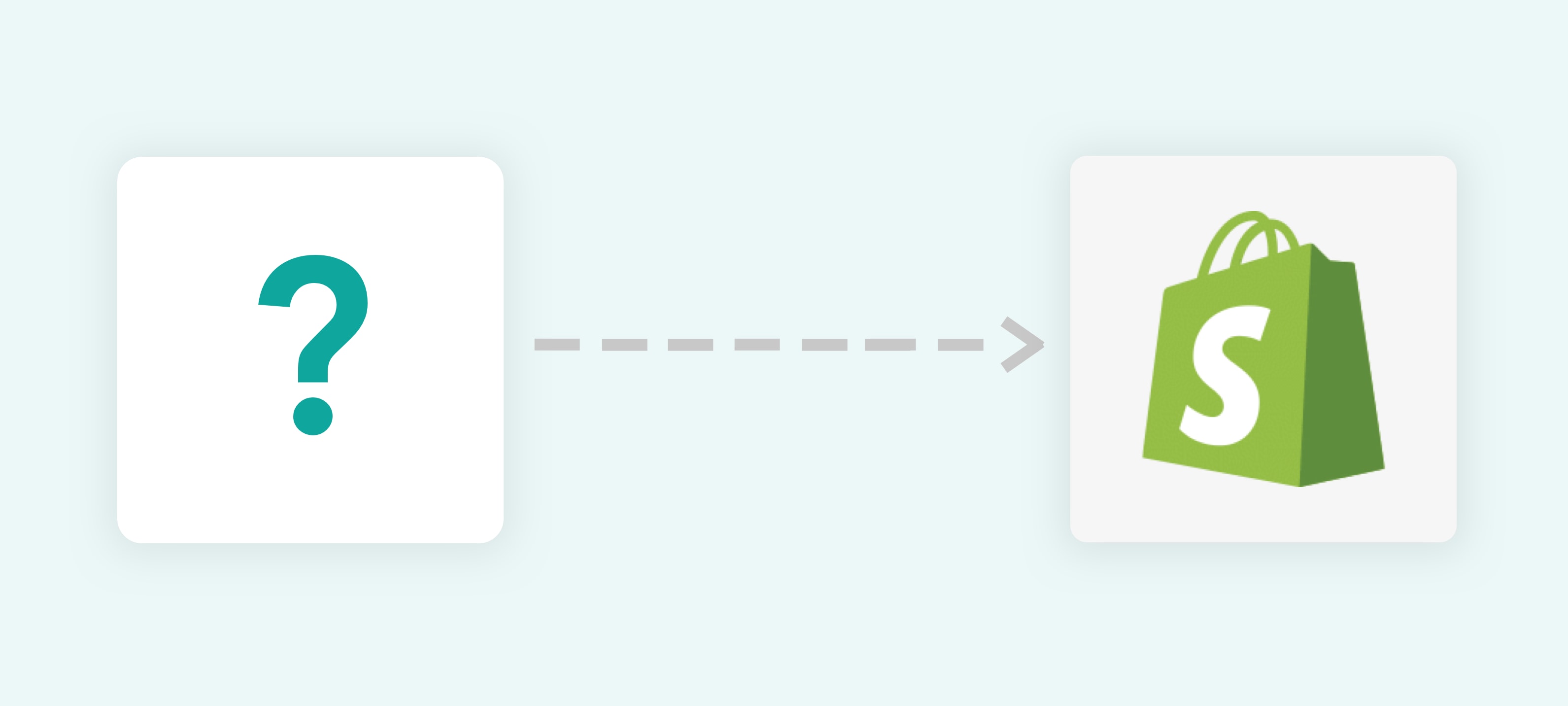 This is because Shopify is a SaaS (Software as a Service) which means any hosting requirements are automatically applied to the site along with any security updates. This means less time and money invested in simply having an online store and more time and money invested in making it profitable. 
Using Shopify means less time and money invested in simply having an online store and more time and money invested in making it profitable. 
Shopify's ecosystem of apps and technology partners means that integrating a marketing tool or specific functionality is much easier than other platforms. Combining Shopify's platform with ReCharge for subscription management and payments creates a powerful online store that's easy to manage and guarantees a quality user experience for your customers. 
How to migrate your subscription store to Shopify
Design 
The design of your site is important to your brand; it's how you showcase your personality. The design will also impact the way that users interact with your site. When you migrate from a platform to Shopify or Shopify Plus, there's no direct way of converting your site design. 
Rather, it requires choosing a theme from the Shopify theme directory, or rebuilding it using the help of a Shopify developer. However, the development cost of a Shopify site is often much lower than other ecommerce platforms. 
This usually gives brands the opportunity to take stock of their ecommerce site pre-migration and make design updates to their UX to further capitalise on their migration investment. 
Design and UX best practices are updated constantly, and if a brand is moving from an out-dated platform to Shopify then they're likely to have outdated UX. Using the migration as an opportunity to refresh the user journey, design elements and the mobile experience will help boost the conversion rates of the new site. 
Functionality
An ecommerce site is not about just looking good, the functionality of the site has to be considered when migrating to Shopify. Similar to the site design, Shopify has its own template language called Liquid, which isn't used by any other ecommerce platform. 
This means that any functionality within the code will need to be re-written. Again, this gives brands an opportunity to iterate and improve upon existing functionality and performance. 
To extend the ecommerce functionality even further, Shopify has a very active ecosystem of technology partners. This means implementing functionality such as loyalty points, deferred payments, personalisation, onsite search, UGC and more is very easy to set up. 
If you have specific requirements that can't be fulfilled by one of the apps available on the Shopify market, then custom apps can be built to handle any of your requirements. 
Subscription functionality
As a subscription ecommerce business, getting the subscription functionality right is absolutely paramount to the success of your platform migration.
While there are various subscription tools available on the Shopify and Shopify Plus platform, none come close to the functionality and scalability as ReCharge. 
ReCharge has devised an easy 3 step plan to help merchants migrate over to their subscription solution. 
Step 1 – Setup ReCharge and test
Without making the site publically available, set up all the products within ReCharge and optimise them until you're happy with how they look. Make sure your shipping, taxes and payment details are correct. Once you've done this, run a test subscription transaction and contact ReCharge to make sure it's come through correctly. 
Biomel, for instance, is a Littledata customer using Shopify for their ecommerce platform and ReCharge for their checkout. In this case you'd want to check that the product and subscription type are correct after placing a test order.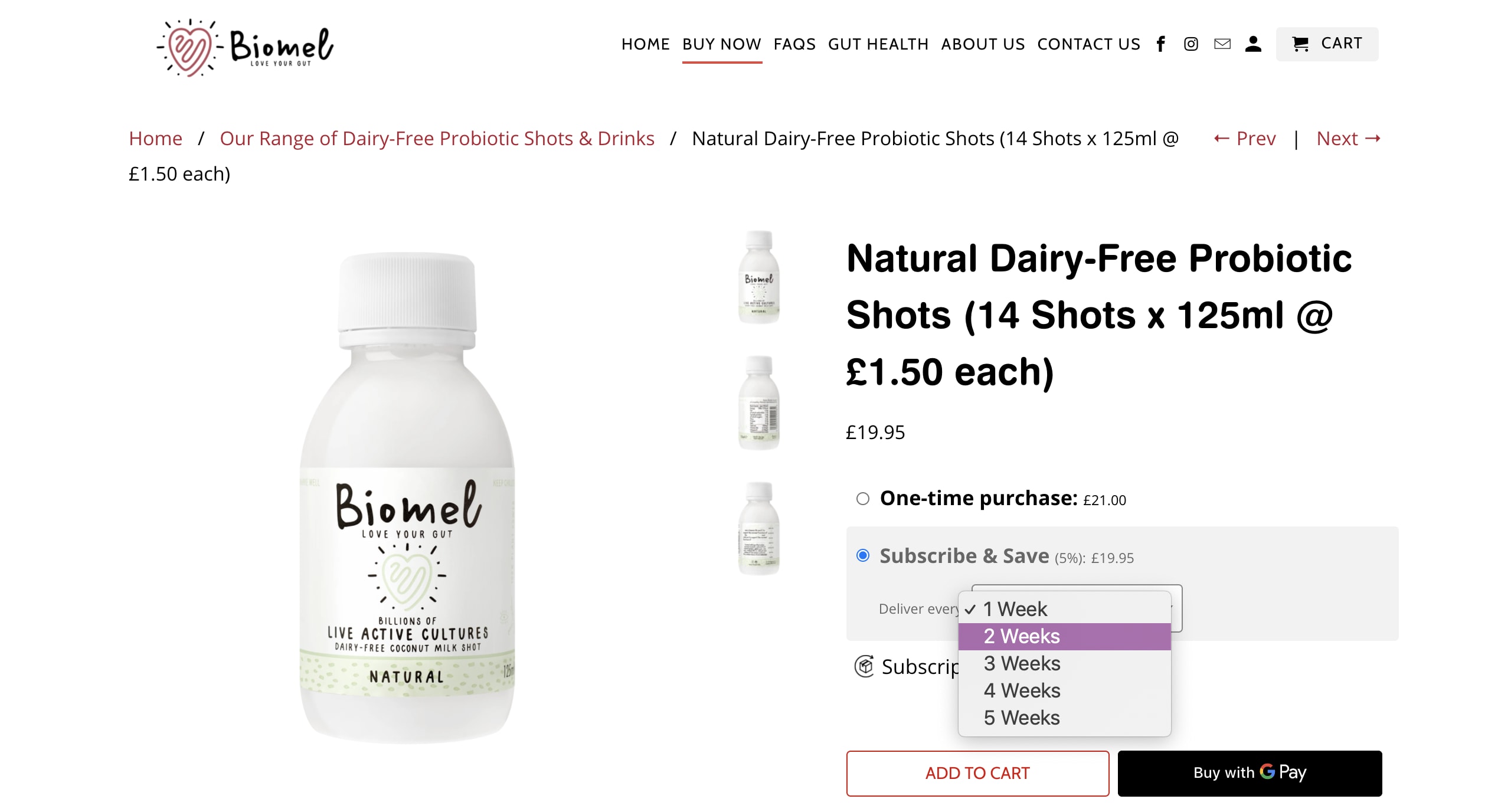 Step 2 – Compile all the data
ReCharge has a handy spreadsheet template that you can use to fill in your existing subscription data. It's imperative that this is filled in correctly and that all the customer payment information is correct. ReCharge will then review this data to ensure that this is correct. 
Step 3 – Set a date 
While your existing platform will continue to service the subscriptions until the point of switching over, ReCharge can advise the optimum date to avoid any interruption. On the day of the switch, you will cancel your existing subscription platform and ReCharge will go live. This ensures that none of your customers are double charged and there is a seamless transition between the 2 platforms. 
Migrating the data
Once you've switched over your subscription data, the bulk of your work is done. But if you also sell one-off products, then you'll want to migrate that data over too. While there is no quick way of migrating your data from legacy platforms to Shopify, it's important that data fields are matched correctly. 
Within the data migration process, you can import past order history data, customer account data and much more. The only exception to this, is importing customer passwords. However, this does give brands an opportunity to reach out and ask customers to change their password, usually, this can tie in with a promotional campaign. 
Back office processes
3PL, stock management, warehousing and other back office processes can be a tricky task to get right. Thankfully, due to Shopify's API and extensive ecosystem of technology partners, there is a solution out there for almost every brand. 
Automating these processes as much as possible will help brands save time, reduce the risks of mistakes and make it easier to scale. 
SEO
One of the biggest worries that brands have when they migrate to a new platform is the impact it will have on their SEO efforts. For established brands that have invested a lot of time and effort into getting decent organic visibility, their SEO state could be the main source of income for the brand. 
The key to successfully maintaining and improving the SEO efforts of a site during a platform migration is planning. If it's planned correctly, there should be no reason as to why a site would lose any ranking. 
Redirects
No two platform URL structures are alike, and moving over to Shopify will likely change the structure of your site. If you don't tell search engines that you've changed the URLs of your site, then it will assume that all of the new pages are new content and will try to rank them as such. It will then see a series of 404's on the highly ranked pages, and demote them as they no longer offer quality content. 
However, if you invest your time and effort into a proper 301 redirect strategy, you can tell search engines that your new URL is in fact the old one. This will help maintain a steady organic traffic flow while Google updates its listings and will also serve a better user experience for anyone visiting a legacy link. 
It's also worth noting that by putting in a 301 redirect link, you're also passing over any backlink weight or "link juice" as it's commonly known. 
Content
Search engines try to rank sites that offer the best quality content for a specific query. By ensuring that your content on the new site closely matches the old platform, you're ensuring the same quality content that was previously being ranked for. 
Brands will usually take the time to improve on their content at this stage, as it gives them an opportunity to invest more into their organic offering. 
Speed
Speed is key to a good user experience and Google and other search engines recognize this. That's why improving the speed of your site can help improve your organic ranking. Because Shopify is SaaS, the loading speed of the platform is handled by Shopify themselves. This means that the platform is always fast and will scale as more traffic comes onto the site. 
Usually, merchants moving from a self hosting platform, such as Magento, to Shopify will often see a huge difference in the performance of the site. Shopify is constantly improving the rendering engine, which means sites will actually get faster over time. 
Analytics
Finally, no ecommerce site can be truly improved without first studying the analytics of the site. While Shopify itself has an inbuilt dashboard for internal analytics, the industry standard is to use Google Analytics.
By using the same GA tracking code on the legacy site and the new site, you'll be able to compare the difference data pre-launch vs post-launch. 
And of course, for a better understanding of your ecommerce data across subscriptions, install Littledata. This will ensure that the data you're seeing is correct and consistent with what's actually happening in your store, including subscription ecommerce events: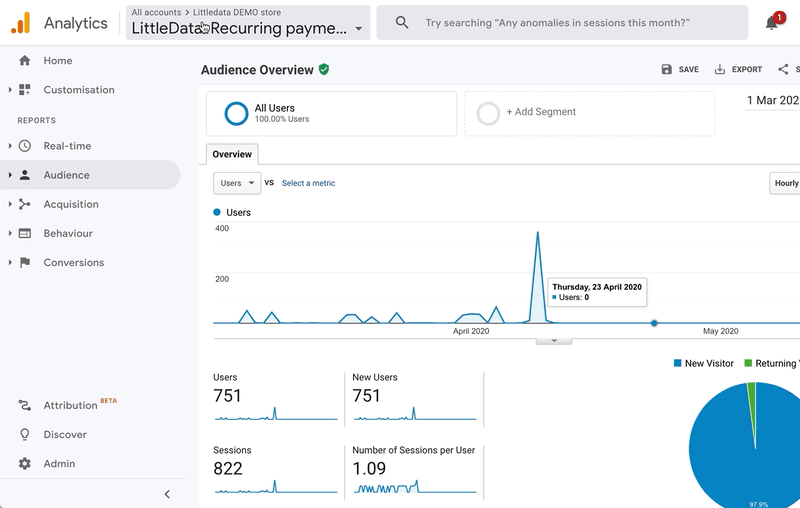 The first part is just getting your tracking right, so you can make data-driven decisions about subscription packages and product marketing on your site. Then comes the fun part: increasing not just overall sales and conversions, but optimizing for customer lifetime value.
At Underwaterpistol, we've had nearly two decades working at the forefront of ecommerce and as Shopify Plus partners. Our status only reinforces our knowledge of platform migrations, so do get in touch if we can help with your mirgration!
This is a guest post from Will Lynch. Will heads up the partnership program at Underwaterpistol who have been building Shopify stores for over 14 years. Specialising in theme builds, custom development and high-volume SKU migrations, Underwaterpistol think outside the box, helping you build a brand as well as grow your business.
Underwaterpistol (UWP) is a Littledata agency partner.