What are you doing on 15 July? Asking us Shopify questions, that's what!
Join Littledata, CartHook and Electric Eye for a Shopify expert roundtable.
This summer has seen virtual events galore for the Shopify world, and we really like the AMA (Ask Me Anything) format. So Littledata is excited to join our friends at CartHook and Electric Eye for a virtual Shopify meetup on July 15. It will be a Shopify expert roundtable with the option to submit questions in advance, and plenty of time to chat.
At this meetup, the panel of Shopify experts—consisting of Jordan Gal of CartHook, Chase Clymer of Electric Eye and Honest Ecommerce, and our own Ari Messer—will answer questions asked by attendees. At the request of past Meetup attendees, the event will be held during the workday (so yes you can practically be paid to attend!).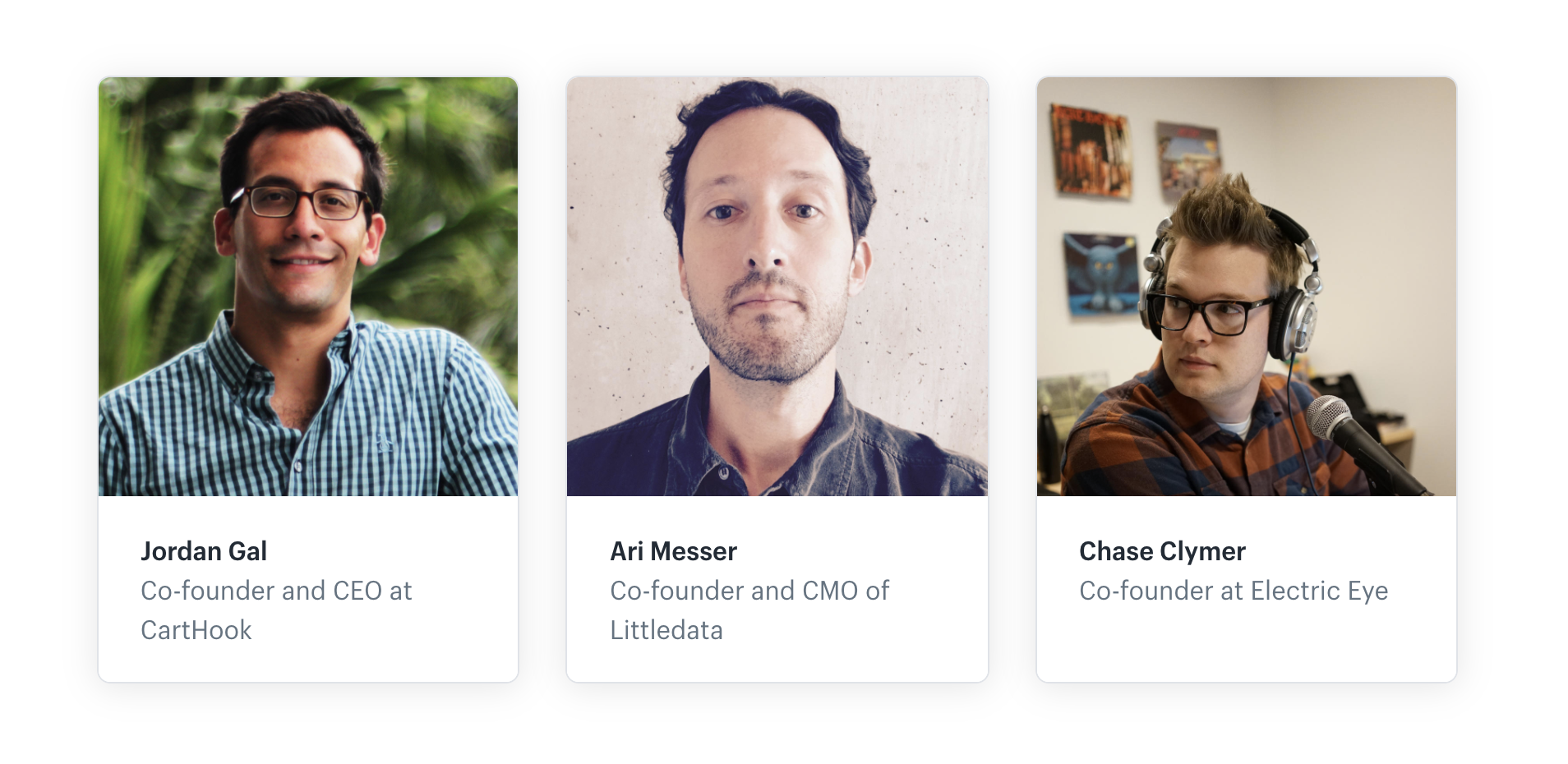 Event details
When: 1:30pm ET on 15 July 2020
Where: Zoom!
Who: Ari Messer (Littledata) and Jordan Gal (CartHook), hosted by Chase Clymer (Electric Eye)
Sponsored by Shopify and Klarna
You can register for the event here
About Shopify Meetups
Shopify Meetups are hosted by Shopify Experts to share knowledge with the growing Shopify enthusiast community. This also includes those who work predominantly on Shopify Plus. The meetings are free and open to everyone.
Education and value is the focus of these Meetups, with each event featuring speakers and offering networking opportunities. Attendees range from seasoned ecommerce experts to budding entrepreneurs.
What to ask
Really any Shopify questions are fair game. Actually, scratch that, anything about ecommerce in general is good too!
Interested in ecommerce trends during COVID? We've got the data.
Wondering how to choose the most important metrics for your store? Ask away.
Looking for more technical details about how Shopify, CartHook and Littledata work (together or apart)? Now's your chance to dive in deep.
How to register
You can register for the event here. It's a free online event and anyone can register. See you then!