You may have noticed a new referral source appearing in your Google Analytics, or an increase in sales from the 'Referral' channel. This is a change Shopify made with the launch of the new Shop app, and can be easily fixed.
What is Shop.app?
SHOP by Shopify is a consumer mobile app, aggregating products and experiences from many Shopify merchants. It is heavily integrated with ShopPay, and so Shopify is now directing one-click checkout traffic to the shop.app domain instead of pay.shopify.com.
How would SHOP fit into the user journey?
There are two scenarios:
1. Customer is using Shop.app for checkout and payment
Example journey:
User clicks on Facebook Ad
Lands on myshop.myshopify.com?utm_source=facebook
Selects a product
Logged in, and directed to shop.app for checkout
Returns to myshop.myshopify.com for order confirmation
In this scenario we should exclude shop.app as a referrer, as the original source of the order is really Facebook
2. End customer is using Shop.app for browsing / product discovery
Example journey:
User discovers product on shop.app
Clicks product link to myshop.myshopify.com?utm_source=shop_app
Logged in, and directed to shop.app for checkout
Returns to myshop.myshopify.com for order confirmation
Here, shop.app is the referrer but it will show up with UTM source
How do I see the true source of the referral in Google Analytics?
Firstly, you need to exclude shop.app as a referral source. Only in scenario 2 is SHOP genuinely a source of customers, and there the UTM source tag will ensure it appears as a referrer. Littledata's latest tracking script sets this up automatically.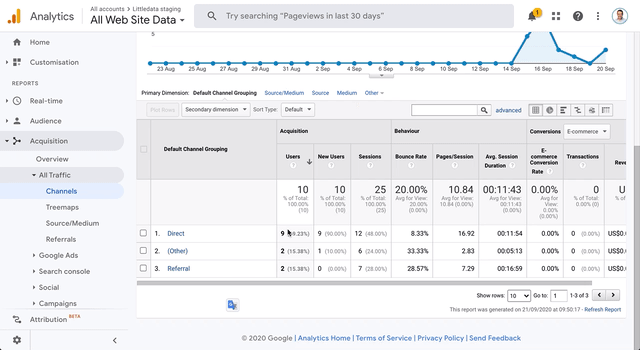 The second fix is harder. Unfortunately, at the time of writing, Shopify only sets utm_source=shop_app in the URL query parameters in scenario 2, and Google Analytics won't consider this a referral unless utm_medium is also set. So it appears under the (not set) channel.
Tip: Littledata now supports conversion tracking in Google Analytics 4 (GA4): Learn More
I've written a patch for our tracking script so that we set utm_medium as referral if only the source is specified, but you can also edit the default channel grouping in GA so that shop_app is grouped as a referral.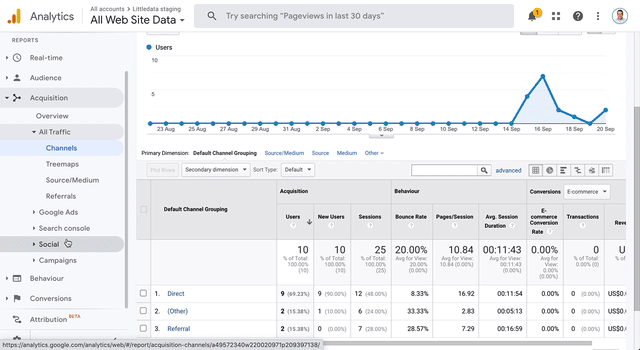 Thirdly, you want to differentiate orders going through shop.app from the normal Shopify checkout. Littledata's Shopify app does this by translating the order tag shop_app into the transaction affiliation in Google Analytics, so the affiliation is Shopify, Shop App.
Conclusion
So if you're a Littledata customer: our app has got you covered.
And if not there's a few changes you'll need to make in Google Analytics settings to make sure shop.app traffic is treated correctly.