We're excited to announce a major update to our popular CartHook connection for Shopify stores. The connection now offers complete CartHook checkout tracking for landing pages, upsells and downsells.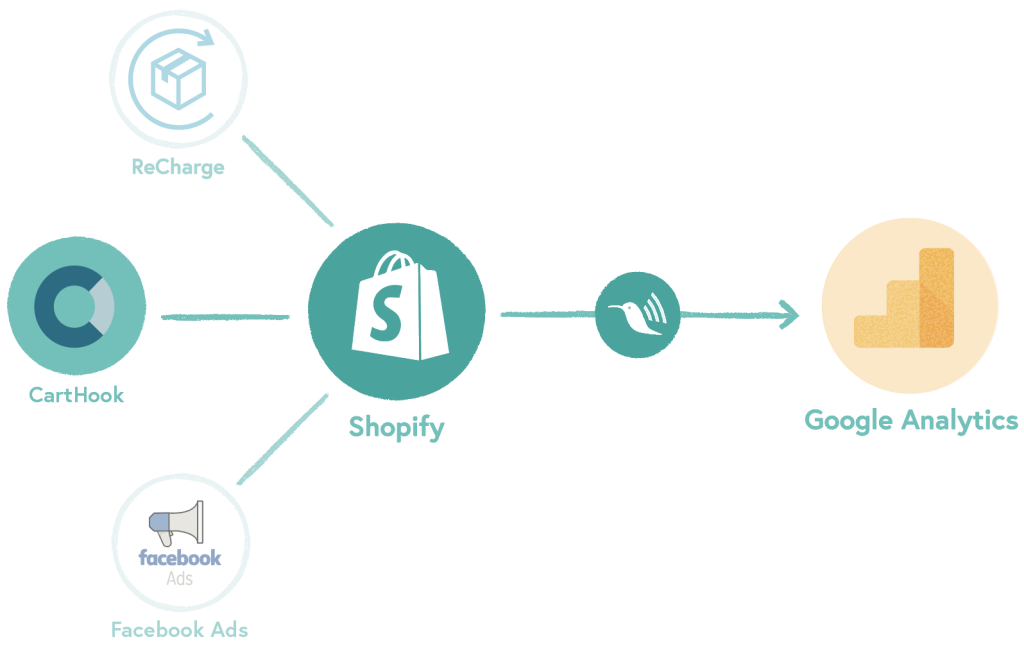 The updated CartHook integration includes a number of new events and increased precision. In addition to the sales data and marketing attribution that we were already sending to Google Analytics, you can now automatically track 100% of custom upsell and downsell funnels.
Advanced Google Analytics integration for the CartHook checkout product
Captures every checkout event, such as when a shopper accepts or rejects a one-click upsell offer
Automatically synced with Shopify and ReCharge checkout steps
Easy installation from the Shopify app store, or directly from your CartHook admin
Try Littledata free for 30 days
Whether on Shopify or Shopify Plus, successful DTC brands use CartHook to increase AOV with custom post-purchase offers.
But how do you know which marketing channels are working best? And which custom offers are leading to the highest value customers over time? Are some downsell offers more valuable that upsell offers over time (do they lead to more devoted or higher-LTV customers)?
To help answer these types of questions, Littledata combines client-side and server-side tracking to give you a complete, unbiased view of shopping behavior, from the first visitor touchpoint through every interaction with your brand or checkout.
The latest version of the CartHook connection adds upsell and downsell tracking, offers a custom option for Thank You page tracking, and works in tandem with other Littledata app improvements such as how we track the Shopify checkout funnel.
Read more about the events we track for Shopify stores and the additional events we track for CartHook.
Additional resources:
Tip: Current CartHook connection users will automatically get the enhanced tracking - no additional action is needed on your part!