By now you know that Littledata sends accurate ecommerce data to Google Analytics. But how does it work? In this new video, we cover Littledata's Enhanced Ecommerce tracking for Shopify stores.
Littledata's Google Analytics connection for Shopify stores uses a combination of client-side and server-side tracking to guarantee 100% accurate data. During the automatic installation process, Littledata adds a data layer and tracking script to all your Shopify store pages. We also add a set of webhooks to make sure everything is captured.
There are many advantages to this approach:
On the client side...
On the server side...
Ensures complete event capture for the checkout flow
Safe & secure checkout process
All sales & refunds are tracked
Works with headless Shopify, multi-currency stores, and more!
Accurate marketing attribution for Shopify & any subscription checkout
Try Littledata free for 30 days
Littledata sends these events to Google Analytics in three categories:
Shopify
Order Affiliation
ReCharge (for stores that have a ReCharge subscription checkout)
The Shopify (Littledata) event categories include the combined client-side and server-side tracked event actions, as follows: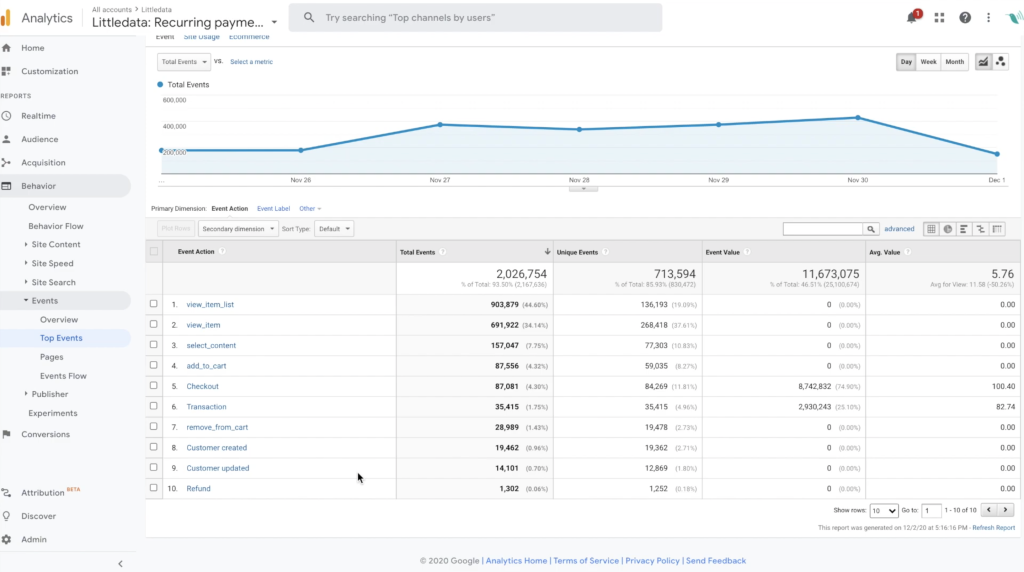 The Order Affiliation (Littledata) tracks each Shopify order as an event action, with the e-commerce affiliate type as its event label: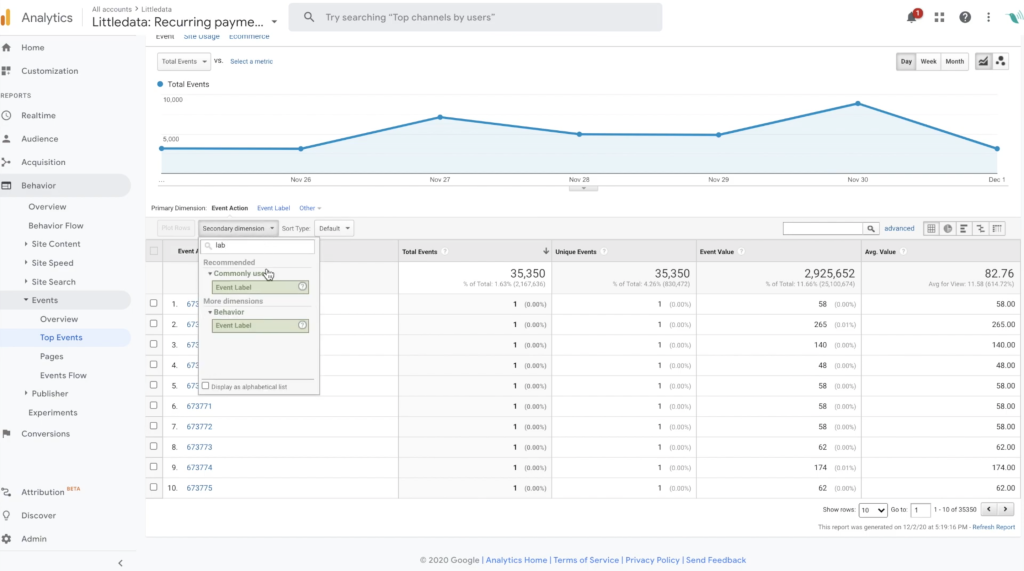 For Shopify stores that use ReCharge, we send all customer lifecycle events in Google Analytics under the ReCharge (Littledata) event category: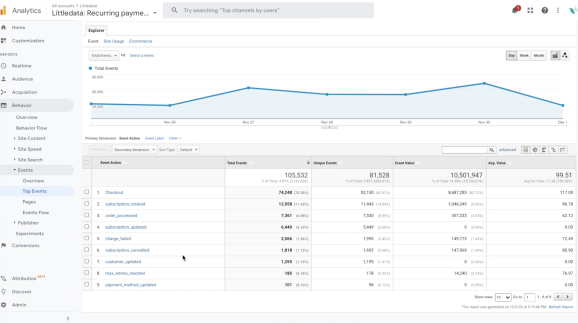 Note: In GA4, the latest version of Google Analytics, there are no default ecommerce reports. Learn more about ecommerce reporting in GA4
Resources