Rule-based audiences are customer groups or segments derived by customer activities. It sounds simple, but rule-based audiences can be a game changer — and too many DTC brands miss out on the basics of this powerful type of customer segmentation.
In ecommerce, rule-based audiences can be made using transactional activities (checkout date, coupon applied, etc.), marketing actions (email opened, promotion entered, etc.) or even product details (eg. type of product, color or type purchased).
Ecommerce companies use the intersection of these events to group customers for the purpose of reporting, remarketing, targeting, and other customer enrichment activities.
But one size doesn't fit all. Let's take a look at the top rule-based audiences and how they are used in ecommerce marketing.
Benefits of rules based segmentation
There are a number of benefits to deploying rules based audience recipes in your business. Whether you are a small-to-medium sized business, fast-growing startup, or have been around the block for some time like Littledata customers Dr Squatch and Rothy's, audience recipes are the building blocks for broader, innovative ways to segment your customers.
Powerful tools like the Adobe Experience Cloud have highlighted rules-based personalization and audience building as a core part of their feature set. As they put it, "With rules-based personalization, you're in the optimization driver's seat." We agree, but with traditional enterprise tools that type of personalization can get really expensive.
The good news is that brands using a modern data stack don't necessarily need to shell out for Adobe. Rule-based audiences can now be used by any ecommerce store, no matter how big or small.
Here are some of the key benefits:
Increase personalization through tailor-made product marketing
Improve existing products and/or services
Increase upgrades and product upselling
Enhance profitability through the targeting of high-value customers
Increase retention with automation and buyer stage recognition
Further marketing reach of customer types for remarketing, targeting and look-a-like audiences
Enhanced visibility and reporting of customer cohorts for tracking new acquisition and customer lifetime value
Rule-based segmentation results in a hyper-personalized approach to directly influencing your customers' experience. The ability to be attentive during each stage of the customer's lifecycle allows for a better understanding of what drives good and bad experiences.
Recipes for the top 7 rule-based audiences
There are tons of different audiences you can build, but 7 always come up for successful DTC brands.
In our case, we call them recipes, as they are the right number of ingredients to profile your customer base. X and Y in these examples will depend on your particular business: what you sell, how you sell it, and how often it makes sense for an ideal customer to come back and make a purchase or referral.
| | |
| --- | --- |
| Audience Name | Recipe |
| ⭐️ First Time Purchasers | Customers who have made their first purchase in the last [X] number of days |
| ⭐️ Repeat Purchasers | Customers who have made at least 2+ purchases in the last [X] number of days |
| ⭐️ High Spenders | Customers who have made a purchase with order value greater than [$Y] in the last [X] number of days |
| Abandoned Checkouts | Site visitors that have added items to their shopping cart, but have not purchased in the last [X] number of days |
| Bargain Hunters | Segment of customers that have applied a promotional code on more than 1 purchase in the last [X] number of days |
| Recent Buyers | Customers who have made a purchase in the last [X] number of days |
| ⭐️ Inactive Customers | Customers who have not made a purchase in the last [X] number of months |
| | |
*Additional segments include Loyal, Cancelled Customers, Location-based, Personalization (age, gender, preferences, income)
Three audiences you should build today, with downstream activation examples
All of these types of segmentation are potentially useful, even transformational, to your business. So where should you start?
Today I will focus on the four most common and effective audience recipes that can generate immediate value to your store's ability to identify, engage and enrich your customers' experience. As highlighted above, those are:
First-time purchasers
Inactive customers
High spenders
Repeat buyers
To make things even clearer, we'll even combine High spenders and Repeat buyers into a high-LTV segment: your best possible customers, big spenders who are also loyal to your brand.
1. First-time purchasers
First Time Purchasers are a good starting point for audience segments. The ability to identify these customers early will pay big dividends into maturing their relationship with your brand and products. Also, first-time customers are always the most likely to engage with your content (for example, opening welcome emails or sharing on social media), which ends up increasing the return on your investment and the potential for longer life cycles.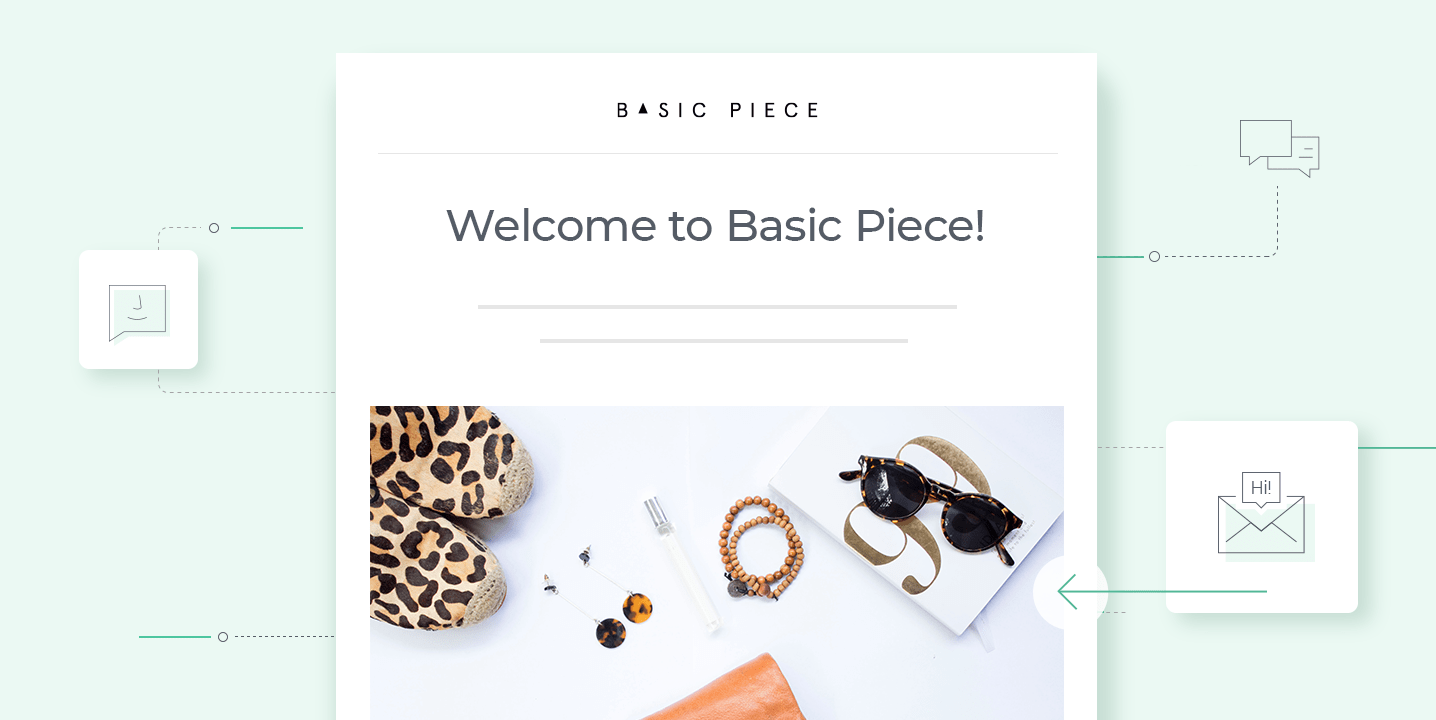 How to identify? Utilizing Littledata's order event tracking from your Shopify store, you can identify Order Completed in the last [X] number of days with a Customer Created event in the same time frame.
How to activate? A great opportunity is through personalized welcome emails. By connecting to your ESP (eg. Klaviyo, MailChimp, Iterable) and building a customized message to all first time customers can be the first step to long-standing customer relationships.
2. Inactive customers
Inactive Customers are a great win-back opportunity to gain customers back that have been inactive (or not purchasing) in a particular period of time. When a customer has been deemed inactive it's too late to start formulating a strategy on returning them to your active customer pool. Instead building a strategy to identify, entice, and track appropriately is a must in any customer-focused business.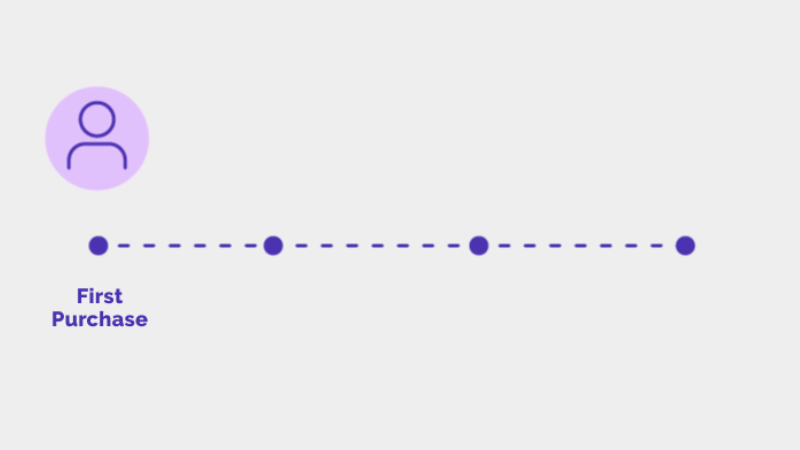 How to identify? Utilizing Littledata's order event tracking from your Shopify store, you can identify customers who have (at one-point) had an Order Completed event and with no purchase activities in the last [X] number of days.
How to activate? Winback or revive email campaigns catered towards time-sensitive discounts, hyper-personalization (reference specific product categories a customer engaged or purchased in the past), summaries of product improvements, and membership benefits are effective strategies. Utilizing your current ESP, SMS, or retargeting platform alongside these customer groups can push once-active customers to return.
3. Repeat buyers & high spenders
Repeat Buyers & High Spenders are the backbone of your business. As the tenured marketing freelancer would attest: "It's easier to keep a happy customer than to find a new one". Building customer loyalty requires a business to deliver on what is promised and to do so with their highest-value customers in the right channels and messaging. 
How to identify? Utilizing Littledata's order event tracking from your Shopify store, you can identify customers that have completed Order Completed events and total purchase count, purchase total, and revenue collected, during a [x] period of time and [x] number of times.
Google Analytics users can also export data based on specific custom dimensions for LTV:
Littledata – Lifetime Revenue
Littledata – Purchase Count
Littledata – Shopify Customer ID
How to activate? There are several options here, including email and SMS (texting). SMS is a great tool to continuously engage with your customers. Invitations for users to sign-up for a loyalty program to provide exclusive offers or to release product updates can come simply through a users' most desirable medium – their phone. With SMS boasting a +95% open rate, it's the most effective way to have a two-way connection with your customer and showcase value-added services.
For Littledata's Shopify Plus customers, the most popular platforms for this type of engagement are Yotpo and Loyalty Lion.
Technology for activating rules based segmentation
Leveraging modern technology furthers the ability to do so repeatedly and with best-in-class platforms. Here are two examples of leaders in that space: Segment (sometimes called Segment.com) and Hightouch.
Hightouch
Hightouch syncs the data from your data warehouse to the tools your business relies on. It's called operational analytics and it allows customers to leverage their existing technology (ie. your data warehouse) to pipe customer data to downstream platforms for activation, engagement, and other business activities.
Since Littledata's no-code event collection is captured downstream in your Google Analytics platform, customers can leverage that same data when it is stored in their data warehouse. Modeled inside the platform with out-of-box SQL logic, segments can be then pushed automatically (and scheduled) to deliver on the intended goals.
In fact, that's one of Hightouch's taglines: No scripts. No APIs. Just SQL.
Segment
Segment is a customer data platform (CDP) that integrates cohesively with Littledata's no-code event collection. Segment allows customers to integrate data from a catalog of sources (including the Shopify source, maintained by Littledata) and activate to destinations for customer engagement, activation and reporting.
Inside the platform there are features that allow customers to create personas or audience segments, deploy functions, and build out layers of automation to seamlessly leverage their platforms' source data.
Tip: See what's new in Littledata's Shopify source for Segment, including more consistent product properties and enhanced Personas matching
Littledata
Littledata is designed for the modern stack, whether you're using just a couple of tools such as Google Analytics and Data Studio or a whole modern data pipeline (eg. Segment, Fivetran and Redshift). If you're using a Shopify or BigCommerce checkout, you can use Littledata's analytics connectors to capture complete sales and marketing data and send it downstream.
It's the easiest way to ingest the data you need to create enriched audience personas, and the only way to get 100% accurate ecommerce data automatically with extensive, ongoing development efforts.
Not sure which tools you need? Book a demo with our data experts to discuss your analytics plan.