Running an ecommerce business is a particular challenge.
As a booming market, the industry landscape becomes more and more competitive each day. Customers are constantly setting higher demands for merchants to meet. Of course, ecommerce store owners strive for one thing above all — maximizing sales. In today's market, that means achieving the highest rate of conversion.
What does conversion rate signify, and how can you improve it? What tactics can help you get the most from the traffic you're generating and increase online sales? That's exactly what we plan to discuss in this article.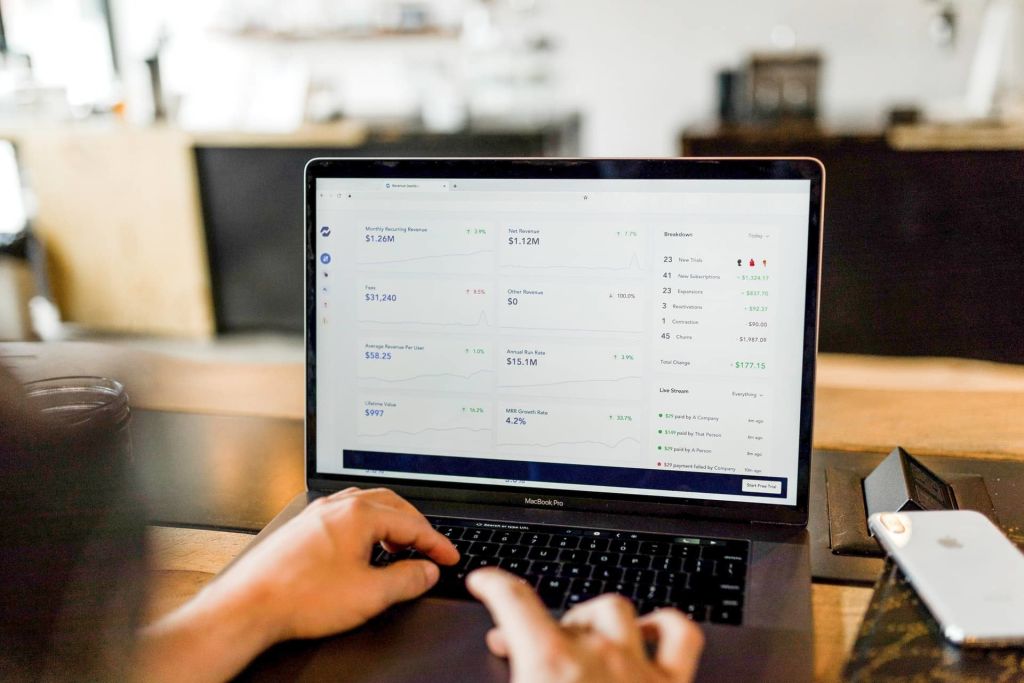 The basics of conversion rate optimization (CRO)
Business efficiency is not a transient entity; it's actually quite measurable when you have accurate data on hand. A complete data picture helps you to build promotion strategies, test their efficacy, then change direction in real-time based on the behavior you see from your audience. Perhaps the most important indicator in this analysis will be your conversion rate, as it directly affects sales volume.
Your conversion rate is based on the goals you've set for your business. In the case of an online store, one conversion is most often a unique sale of a product. So, for example, if 4 in 100 visitors to your page complete a purchase, your store's conversion rate will be 4%.
However, you may choose to track other customer actions, like subscription signups, ebook downloads, promotion redemptions, or any number of actions as a conversion. Whatever you choose, the formula remains the same: take the number of times visitors took the desired action and divide it by the total number of visitors being measured in your chosen time period.
# of desired actions taken ÷ # total visitors in sample = conversion rate
There are, however, a few things to note which affect conversion rate beyond the simple calculation.
3 A's of ecommerce conversion rate optimization
Accessibility
Each ecommerce website must be easily understandable. Don't expect visitors to "learn" how to navigate a complicated layout. They'll just leave for a competitor's site.
To give your visitors the best experience and turn them into customers, make sure your website has:
high page load speeds
a mobile-friendly design
clear product listings
descriptions for special offers
access to a Contact Us page with multiple forms of contact
access to a FAQ page
When it comes to accessibility, the trick is not to provide too much information per page. Pages with pop-ups, numerous calls to action (CTA), and lots of text can be distracting and offputting for potential buyers.
Attention
After you have a convenient and accessible website, you need to find ways to grab visitors' attention and motivate them to purchase. This can be a challenge for any marketer.
Work on choosing your attention-grabbing website features before you launch your online store. Experiment with appealing CTAs on logically structured pages. Make pages scan-friendly, since people usually skim through pages and rarely read them carefully.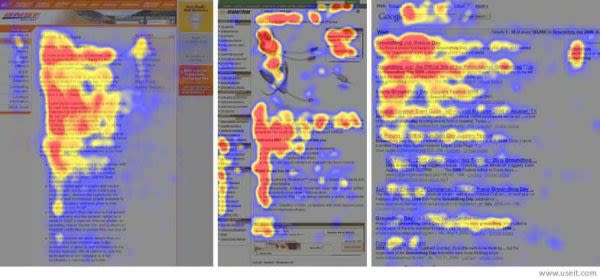 Of course, visuals will be of great help to get and hold the attention of visitors as well.
Authority
Online retailers must fight not only for recognition but also for a good name. After expending major efforts on gaining a group of initial buyers, it is important to build a community that will recommend products or services to others. The better your image among existing users, the more positively your potential customers will perceive you.
Promotion is the first step, but trust is built among customers, emphasizing your values and customer service. Motivate buyers to share reviews by providing rewards, gather customer feedback, analyze it, collaborate with trusted brands/experts, and build an overall positive customer experience.
Now that we know exactly what conversion rate is and what goes into shaping it, let's dive into the ways you can optimize it.
5 tactics to improve ecommerce conversion rate optimization
Establish competitive prices
88% of shoppers in the United States use coupons. Nearly half of in-store consumers use their phones to compare prices in search of a better deal. This gives a good insight into shopper psychology: price matters.
At the same time, pricing strategy can be one of the most difficult issues for online store owners to solve. One key way to determine your acceptable pricing range is to analyze competitors' prices and outgoing costs. Knowing your supplier charges and other operational expenses, you can select a potential margin and make prices appealing to consumers.
With the power of AI and modern pricing solutions, you can build a competitive pricing strategy, optimize your stock, and better understand the purchasing habits of your target audience.
Appealing prices are undoubtedly a huge advantage in the eyes of customers. Remember that promotions, sales, free delivery, and discounts are all great ways to encourage customers to choose you over competitors as well.
Create valuable content: quality over quantity
The next approach suggests providing value to your customers through content. You might develop a blog with tutorials and practical insights, or utilize helpful product reviews (not just product descriptions).
From time to time, it is worth reviewing and updating blog articles (if you have a blog already) based on traffic and reader engagement.
And remember, a person decides after a few seconds whether to stay on a given page or not. Give your content-filled pages an attractive appearance and utilize strategic placement of CTAs on each page.
On product pages, use good-quality photos and give unique descriptions that encourage customers to choose higher-value items.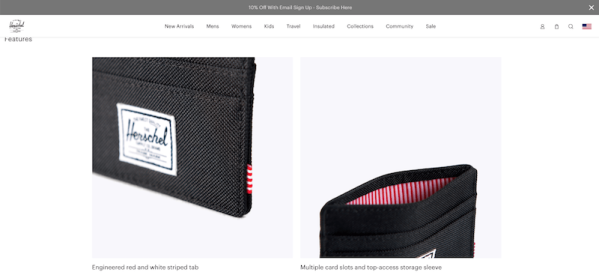 Emphasize customer safety and security
When people buy from your store, they're trusting you with their money. So, it's essential you carry out transactions with the highest security. For this, you need to guarantee the safety of customer's data and assure them of your credibility.
A good place to start is to add an SSL certificate to your website (if you don't have one already). Be sure you're compliant with GDPR and DPA, write a privacy policy, and follow other security best practices. These ensure trust between you and visitors browsing your site, making them feel safe enough to complete a purchase.
When starting your online business, you should also work on your social reputation. Start by setting up company profiles on major social media channels. Then, collect and share customer testimonials to spread the word about your products. These positive reviews are the best advertisement of your reliability to potential buyers.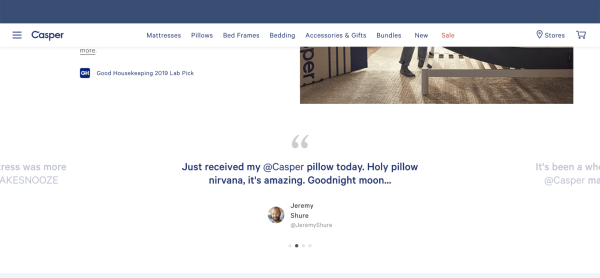 Make purchasing as easy as possible
To optimize your ecommerce conversions, you need to make sure that you provide visitors with the best checkout experience possible. Start by allowing your customers to purchase in a few clicks.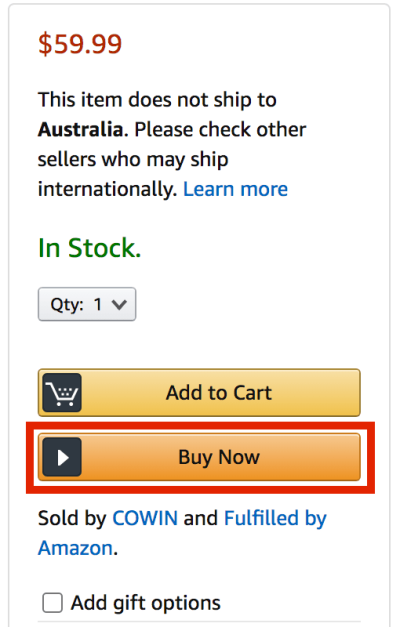 Don't forget about payment methods. They influence whether potential customers will finalize their purchase or leave. Consider accepting as many popular payment methods as you're able to so shoppers aren't too constrained when it comes time to buy.
Even the appearance of the shopping cart has a huge impact. Make clear suggestions on how to register, log in, or purchase without registration. Add elements encouraging buyers to finalize their order, and give clarity of the total cost and its components. Inform customers about the methods, time, and cost of shipping. All are important to providing a good checkout experience
If you plan to offer a subscription product on your store, you can improve your conversion rates by using the Littledata guide to begin tracking subscriptions right in the Shopify checkout.
Test, analyze, improve
No two stores are alike. Tactics that worked for one store in one period will not necessarily work for others. The best way to ramp up conversion rate optimization in ecommerce is to analyze the results of your marketing and experiment with new approaches.
One of the basic testing tactics we recommend is A/B testing. It focuses on an experiment between two variations of the same elements on a segment of users. For example, say you need to decide on the color and placement of a signup button. You can create a few versions and see how they perform.
Based on the results achieved, you can select the more effective "winning" version. Then, you can test other elements, e.g., an offer form, landing page, or even the content of the product description.
Additional testing tactics that give you powerful decision-making data include:
multivariate tests
website heatmaps
video recordings of user sessions
customer behavior funnel analysis
testing the speed and correctness of your website's operation
All these approaches help you to find the best working tactics specifically for your business. The important thing here is to gather data and analyze it. Doing experiments without a clear evaluation of outcomes brings low value.
You have to collect all your experiments, visualize results, and then make reports based on insights. For this purpose, use data analyzing and automating tools. For example, suppose you're using Shopify as your store platform. In that case, you can export data to Google Sheets and use it for other data analyzing/reporting tools to polish your CRO strategy.
Bonuses
These are two honorable mentions that are present in various tactics above. Even better, they are boosters you can use right away with little hassle.
Personalization
Personalization is one of the most important marketing trends in recent years. Customers are more likely to engage with content and offers that relate directly to them.
So, use personalization to empower your marketing. For example, personalization can help you provide offers based on visitor locations, recommend additional/similar items, or send personalized emails as a part of your content strategy.
Customer communication
Customers appreciate when their requests can be processed right here, right now. Using a live chat blinking at the bottom of the page expresses your concern for users, readiness to help immediately, and can dispel shopper's doubts regarding the legitimacy of a purchase.
Contact with the store is often a critical element that determines whether the user becomes a customer. Apart from the Contact Us page, it is worth implementing chatbots and multiple channels to communicate with visitors.
Wrapping it all up
There are no 100% sure-fire tactics when it comes to ecommerce CRO. As we mentioned before, something that works for one company may not necessarily work for another.
However, the above article should help you understand that conversion rate optimization is a constant process of trial and learning. The tactics described are easy to start and definitely worth trying. Don't be afraid to experiment with each tactic above to create a unique CRO optimization strategy that works for your store.
This is a guest post from Dmytro Zaichenko. Dmytro is a Marketing Specialist at Coupler.io, a service helping to import data to Excel, GSheets, BigQuery from various data sources. He has 6+ years of experience in content making. Apart from writing, he's passionate about networking and the NBA.