Want to learn from DTC founders and entrepreneurs shaking up their industries? Check out the other entries in our Lunch with Littledata series.
Every ecommerce store wants to grow. The path toward that growth, however, can look different depending on a wide range of factors. Your revenue, your current team, your benchmark targets — they all come into play.
Working with a Shopify agency like Blend is a tactic some of the most successful ecommerce businesses have used to develop their startup stores into household names. But before making the decision to bring agency help on, you need to know all the things they can do for you and how they would fit into your overall work flow.
In this installment of Lunch with Littledata, we spoke with Blend co-founder and CEO Adam Pearce to discuss how he founded the agency, the approach they take to helping different clients, and what you need to know about your store to make the decision to bring an agency on and multiply your revenue.
Greg from Littledata: How did you start Blend?
Adam Pearce: Like every good business: a few too many beers and putting large plans into interaction, really. I met my business partner Peter about six or seven years ago in Dubai and, incidentally, we're married to two girls who are sisters. So my business partner is actually my brother-in-law, and we're kind of a family business.
When when we met, both of us were working completely different careers — Peter was a city surveyor and I was a teacher. Over a period of time, we both went on different paths. He started out with apps and found this thing called Shopify. I went down the sales and marketing route and became a marketing director for an app company. So we knew we both had skills in a similar area. Meanwhile, people kept talking about Shopify and I'm like "yeah, yeah, whatever — it's just another flash in the pan."
As time went on we knew it was time to actually create something together. Back then — about four or five years ago — there weren't many agencies out there giving people both a Shopify site and the marketing that would sit very neatly with it. So we both quit our jobs and that's exactly the service we created.
We started our business around the kitchen table, and four and a half years later, we're up to 18 employees in two different countries.
What an awesome origin story. So how is it having that kind of family business? What are the relationships like?
It's good. I mean, it isn't without its ups and downs. Over the course of those four years, we had to go from being friends to brothers-in-law to business partners, and then balance all those things.
And for a period of time, our wives were both quite active in the business as well. There was an interesting dynamic there where I'd be working on something with my wife at work, and then going home and trying to switch up from that.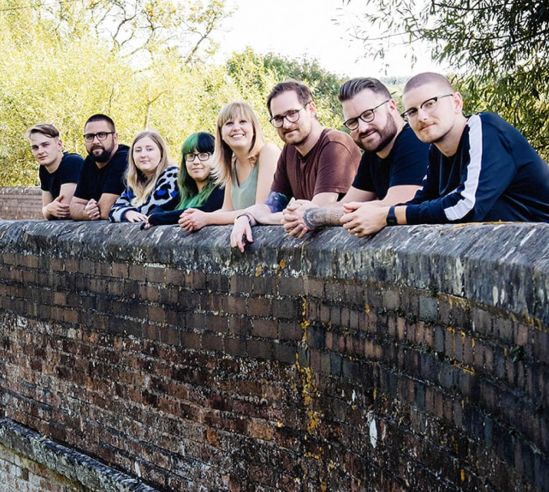 What we learned — particularly me and Peter — is that when you have an issue or something bothering you, you have to get it out into the open. We've got a really open relationship now where if there's something that we need to talk about, we'll get it talked about straight away. Because we had a period where we both didn't want to have any sort of confrontation or discuss anything difficult — what we would call "real conversations" essentially. We actually got to a point about ten years ago where we felt we didn't really want to be in business together anymore.
But we had a very big outside discussion/argument and off the back of it, we did a thing called an Insights Profile. What we discovered is that both of us have good ideas, but we attack them from different angles. That was literally the point at which our business started to skyrocket.
I would say to anyone who works with family, getting comfortable having those difficult conversations early on is by far the best piece of advice to give.
How important would you say analytics are to the clients you have, and what tools do they use?
When it comes to analytics, the first time you mention it to the client you're probably going to get a look of fear.
I think the major issue is that a lot of people in ecommerce have fooled around in Google Analytics. They've been to that nice pretty GA homepage with those lovely little graphs. But then they get a little bit deeper and find all this data inside and think, "where the hell do I start?"
The key thing we realized is, as an agency, there's no point in us using a tool like Google analytics and just sending clients report after report. A lot of the clients that we work with want a smaller subset of information.
"The absolute worst thing you can do is not know both the story behind the data and the rationale behind that story."
We try and help tell a story with that data. Because the absolute worst thing you can do is not know both the story behind the data and the rationale behind that story. You know as well as I do that you can take data and cut it in different ways to tell different stories. But if you give the rationale to explain why you cut it in that way, you aren't hiding anything.
In terms of tools our clients use, there's probably a big mix out there. A lot of people will be using Google Analytics in different ways. But there are other specific tools that have latched onto over time as well.
So obviously, the pandemic had a huge effect on ecommerce. A lot of stores saw a big surge in demand. Did you guys make any adjustments during it? And do you have any plans in place for a post-pandemic ecommerce world?
Yeah, we actually had a pretty big change. Initially from a business point of view, like many we were thinking "are we going to be OK or do we need to cut back a bit?" Then after a period of about four to six weeks, we were getting a lot of extra demand from clients.
One of the interesting stats that we discovered — particularly for pet brands we worked with — is that in a three-month period they increased their revenue by 600% year on year. So in that context, we found that a lot of people we work with were dealing with this big level of growth that they've never dealt with before.
Some of these brands only had a staff of one or two people. From a management standpoint, they would say things to us like, "what am I supposed to do with this traffic? I'm having problems with inventory. I don't want to lose the benefit of the analytics tracking that I've got. I'm still spending on Facebook ads, but do I need to?" They had all these different things going on.
Then thanks to their increased revenue, they're also saying things like, "we want to do a project to redevelop our website. And actually, we still need you to do the maintenance. Oh, by the way, can we get some strategic advice?"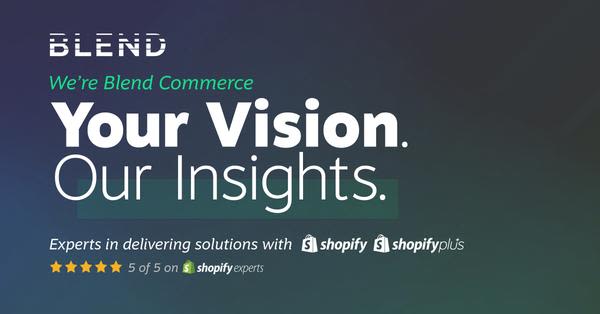 When we started out, we were very much a project agency. About a year or so in, we saw that actually wasn't working for us. We had a very famous incident where we started a project for forty thousand dollars and in the end, we lost twelve thousand dollars on it. That was it was a pretty big learning curve.
We decided to switch to a retainer model which worked really well for the clients and for us. But, in the pandemic, we saw that between a defined retainer approach vs. defined project vs. defined maintenance, people want to dip into all of them, so we set things up to be a lot more flexible. That's when we had the idea of an on-demand digital department.
Now if you're a brand that's growing, when you come to work with us you're going to have the equivalent of a full-time employee within your business. You could be using us for Klaviyo marketing or maintenance on your site or even redeveloping your product prototype. What we work on doesn't have to be that set, and equally, month-to-month people can change their priorities based on the recommendations we're making for them.
But, I've got to admit that like a lot of people in ecommerce, we have been very lucky to have been able to grow. And obviously, that's because our clients have been growing right there with us.
When would you say is the best time for a Shopify store to hire an expert like Blend?
For me, it's all about percentage of revenue. There were some informal studies done a little while back that said that you need to spend between three and five percent of your total revenue on things like store development and SEO if you want to maintain your current level of growth as a Shopify merchant. They also found that if you want to grow, spending five to eight percent of revenue would help you move beyond where you are at that moment.
Now if you're looking at those numbers and saying, "well five to eight percent, there's no way I could commit that at the moment," then my point of view would be to continue doing what you can manage, then get an expert agency when you hit a higher revenue point. If you're looking at three to five percent and saying "yeah, we can do that now," I would say it's worthwhile to do it because ultimately, this is a results-driven industry that we're in.
If you're between $5,000 to $10,000 a week, you're certainly at the point where hiring an expert agency makes sense.
I wouldn't say there's a particular revenue level you need to reach either. Obviously, if you're getting $100 a week coming through Shopify, $5 isn't going to go far with an agency. But if you're between $5,000 to $10,000 a week, you're certainly at the point where hiring an expert agency makes sense, plus you've got the budget an agency would be interested in.
For the stores that have the right budget and are trying to decide between an agency or hiring someone in-house, what do you think the advantages are for doing the agency?
The main benefit for going the agency route is that when you employ someone within your business, regardless of what their skills are, you're always going to have around a six to 12-week lag before they can reach full capacity.
A lot of our clients say the benefit of having one of our developers work with them is that we do a briefing session, we start planning, then we start working. If you're bringing a developer into your business, you need to bed them in, handle onboarding, all that stuff.
Another benefit for the agency route is that when you hire someone full time — and this is particularly true in the past year — no one really knows what the economy's doing and what might happen. So, depending on where you're located and what employment status you need to use, it can be a bit of a risk. If someone joins the business and you decide actually, we can't afford them, it's quite a difficult and very emotionally draining process to let them go.
With an agency, if you decide you can't afford them or don't want to work with them anymore, typically speaking, it's only a month to a couple of months before you know if you're going to have to say bye-bye. You also haven't got that emotional aspect to deal with. An agency expedites that time to get people hitting the ground running and brings the energy and manpower it takes to actually manage a member of staff.
Is there a way that an ecommerce store could audit their website and their promotion methods to determine what they might need to improve?
I've always been super impressed with Littledata's different data insights and reports. Particularly what you guys have done with benchmark rates for things like conversion, drop-off rate, bounce rate, etc. Those are good sticking points because when you're running a business, you almost operate in a vacuum. It's unlikely you're going to have a bunch of people doing exactly the same things with the same product that you have. So if you're an apparel brand, you might talk to someone that you've met who's got a food brand, but his CPM and conversion rates are going to be massively different from yours.
Tip: Get benchmarks for your ecommerce business against others in your industry with a 30 day free trial of Littledata's platform.
The main thing is to get hold of some data as a benchmark. Yes, it's just a benchmark, but you need to know how close or far away you are from those targets. The ones that you're farthest away from, start fixing that first. Then work slowly but surely back through the others. Don't try and just fix something straight away. Find the most problematic thing you've got at the moment in terms of benchmarking your stats, work on it, fix it, and move on. That's my honest advice for how to work out what you need to do.
How has data helped blend grow and succeed over the years?
When it comes to data, the most key information for us tends to be around the number of leads we can get from our site based on the content that we put out. The data that has always been important for us is looking at UTM codes, where traffic is coming from, and what the actual conversions are to a call. We can see if someone clicks on a particular blog post and their user journey through the site is X, they have a 20 percent higher probability of converting to a sale than if they followed through another journey.
So we try and navigate people to the particular areas of our site which are successful. We then use UI and UX to navigate people through that winning path with the hope that we then get them onto a call and obviously convert them. That's from our point of view.
The other side is that when we work with a new client, we're always starting with a data point. When we first meet a client, they'll usually show us their current site and point out what they want to change. When we ask what that change is based on, they usually say "well, it just feels like that's what we need to do." It's really interesting that when you look into the data, particularly if you're using things like heat mapping software or looking at different analytics for site behavior, there are some things that that DTC brand owners understand very well and there are things they might feel come out of nowhere.
It's hard when you're so ingrained in a business to sit back and look at things like which website pages convert compared to others. That's where agencies like us are helpful because we can be that fresh set of eyes, look at the data side, and help make fixes. The clients win and we win because it means business. So data is important through and through.
Right, it helps them get to that "a-ha" moment so they can understand where they might be losing a lot of attribution or where they can make website improvements.
Exactly. Exactly.
Do you think there's one client of yours that you could say has been your most successful client? If so, why have they been your most successful?
I like this question. There are a few different examples, and I can actually give two.
The first one is a DTC startup brand that we worked with about three years ago. The founder had to dream and came to us to make it happen. We worked with her on designing the store, running the marketing, and started her on one of the biggest promotion methods at the time — Facebook groups. At that point, they were becoming a lot more important for developing a community for marketing.
Within the first six to eight weeks, we got a heck of a lot of traction from those Facebook groups. The growth enabled that one founder, within two and a half years, to build a team of 10 people. They've got locations of different countries. They've got excellent margins. For me, that was a tremendous success because we've helped that one person not only get their dream but then take it even further.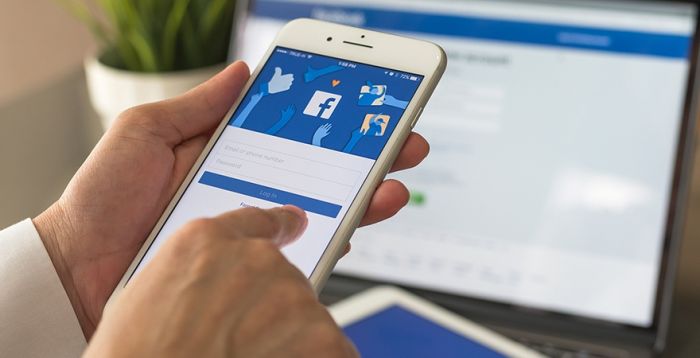 The other client I'd mention knew that their business had a lot of potential when they started working with us. They also had some ideas of what they wanted to do. Off the back of those ideas, we did an in-person workshop and found a lot of information that we just wouldn't have covered from simply looking at their data.
We worked out that they had a lot of things happening on the operations side of the business impacting their ability to sell products. Now, in the time that I've been working with that client, they've actually 6x-ed their revenue and 8x-ed their profitability. That was a massive win because we were involved with something that transformed their business.
Although ecommerce can feel a little bit devoid of being people-focused at times, I really like those kinds of success stories where you hear about the impact it makes on people. Ecommerce is a fantastic opportunity to do that. Particularly when we think about people like you and me as partners, the people working on the supply chain, people that make the product — there's a lot of people's lives that it touches. For me, that's a massive buzz.
We've noticed that ReCharge seems to be growing really fast, especially in the UK right now. Has that been your experience too?
Massively. We partnered with ReCharge three or four years ago now. At the time we started, subscriptions were a much bigger business in the US. But in the past 18 months, there's been a massive boom in subscriptions in the UK, particularly on things that we like. Things like beer, like gin, like food (laughs).
But I think you also see it in more unusual subscription items, like clothing, for example. I think it stemmed from the fact that people have become a lot more comfortable with buying through subscriptions overall. It was a bit of an alien concept to the UK market.
The great thing with ReCharge is that they have that core focus of their tool being wholly on subscriptions. Yes, there are other options out there in terms of subscriptions, but our experience has been that ReCharge really does know their stuff very well.
And, importantly, they look after their customers absolutely goldenly. That's important for us as an agency because when our clients work with partners like ReCharge, we want to feel like we're passing them on to safe hands. We've always been super impressed with ReCharge in that respect.
With Shopify opening up the checkout, people were questioning what would happen with subscription services. But as we've seen in the past month or so that what ReCarge is doing is very distinct from what Shopify's doing. It's much more focused toward those higher growth merchants than people who are starting out on the Shopify side.
You work a lot with Klaviyo as well. Are email campaigns for subscription ecommerce pretty different from the email campaigns for nonsubscription?
They are. It's one of the areas that a lot of people get into trouble with because they don't always make the connection that the process you need to take with email marketing is different for subscriptions.
A prime example where we've seen a lot of clients we work with fall down is abandoned carts. For example, let's say I've got a gin subscription box, you happen to be a subscription customer, and you go and look at a particular gin on my site which may be part of your subscription. Because you've looked at that on my site and technically "browsed abandoned," you're going to get an email from me saying, "Hey! I caught you peeking at X, Y, Z, gin — get 10 percent off your next purchase for it here."
That's a surefire way for me to annoy you. And it's one of the things that you have to be very, very careful with. You need to be sure you're taking people out of certain flows in Klaviyo who are part of subscriptions.
Secondly, when it comes to subscriptions, you need to do a lot more communication on email than you do for one-time purchasing. That's because a) subscriptions are very valuable in terms of revenue, and b) the level of connection in that subscription customer is going to be higher. They're going to expect more from you.
It's a fine line of getting the communication right. But as long as you are, as a starting point, separating emails off for singles versus subscriptions, then you should be on a good path.
Quick links