Want to learn from DTC founders and entrepreneurs shaking up their industries? Check out the other entries in our Lunch with Littledata series.
A lot goes into growing a Shopify store. Building an engaged following, creating and optimizing your store, and finding the best marketing tools that help you reach your ideal audience are just the start.
It can feel overwhelming for some store owners, especially if you're not a natural when it comes to promotion and marketing. That's where getting the help of a Shopify Plus agency, like Underwaterpistol (UWP), could be the crucial decision that brings exponential growth to your store.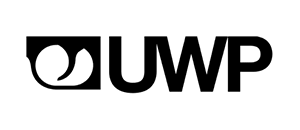 UWP built one of the first 90 Shopify stores all the way back in 2006. They've since grown to help brands from many different verticals, including clients like Omaze, Patou, and Brewdog exceed their potential and become market leaders.
To get a better picture of how an agency works with Shopify stores to help them achieve their true potential, we caught up with UWP's co-founder Gary Carruthers, who shared what UWP does for clients, the best tactics for driving growth, and where he sees the ecommerce market going in 2022 and beyond.
Ari from Littledata: We've seen subscriptions really take off in ecommerce over the last couple of years. How important are subscription brands to your business?
Gary Carruthers: Subscriptions are very close to our hearts. We enjoy subscription work because it's sustainable. It's measurable. You can build a business off of it.
The type of verticals that employ subscriptions — like food and drink, etc. — lend themselves well to our skill sets, and our interests as well, since part of our business model is placing a big emphasis on returns and work.
Do you usually start those clients with one set contract and then move to a retainer if possible?
Exactly. And that's true for a variety of reasons. But, the main goal is to get rid of those peaks and troughs and create nice, steady, reliable, sustainable growth. I always encourage the brands that we work with — if they don't employ subscriptions already — to definitely consider it because of the various advantages. And I think increasingly people are receptive to that.
Likewise, the public and customers are receptive to it thanks to the convenience involved. It's ideal to match the sort of inherent laziness of certain shoppers, you know, like myself (laughs).
Tip: Get a full picture of subscription analytics for your store in our ultimate guide to subscription analytics.
As UWP has grown, how have things at the agency changed?
Our structure has changed in the last year or two. We were always a very small and flat organization. We've had to add a bit more structure and hierarchy because now we're a sort of "in-between size" agency. We've now got both a client services team and delivery team and they work closely together. Not every single account needs an Account Manager and a Project Manager, but for clients of a certain size and complexity, we would have those roles impact their accounts.
That's a bit of a game-changer compared to back in the day. We used to have more of a hybrid approach where the delivery and the client services function was one in the same.
We're trying to break those out now too and it's complicated, but it seems to be helping.
It is complicated. And I think — like with any business' growth spurt — there are a couple of key hires who bring about that light bulb moment when you realize "perhaps we should have been doing it this way for the last several years."
But it sort of grows organically, doesn't it? You learn from your mistakes and try to learn from reading and seeing what other organizations are doing. But sometimes it's just that key hire or individual who brings the right perspective to make the right changes.
"Sometimes it's just that key hire or individual who brings the right perspective to make the right changes."
Does your current structure go beyond assigning those two roles on an account? And do you fill those roles externally or internally?
We do everything in house. In the past, we've used contractors for copywriting and development to break past bottlenecks and for the most part, it hasn't worked out particularly well in the long term. We always say to ourselves that we need to make sure we're properly resourced so those bottlenecks don't occur in the first place.
But it's easy to say that. That was a bit of a steep curve in itself — making sure we had the team to do as good a job as we wanted to do. That's why the team started growing. We didn't want to be hoovering up as much work as possible and then onboarding staff. It was basically us asking, "are we happy with the quality of the work?" If we weren't and needed to become more specialist and onboard, say, a channel lead, that's what we did.
It's interesting because something that's consistent with your clients — and definitely with our shared clients — is that they're using a really strong brand voice. Part of that is obviously what they hire UWP to help build out. How is that built into the relationship and how you pitch your services?
Basically we try to have a holistic approach. Even if we're only selling one service or looking after one channel, that is impacted by other channels and you have to join it up.
For example, if we're looking after somebody's SEO, that needs to be informed by the other channels at play. Then hopefully we'll do a great job and upsell other services. But each of our channel leaders needs to know what the other ones are doing, how they do it, and what impact that has on what they're doing. Then we need to communicate that back to the client to make sure we're covering all bases and that the client is getting the most out of everything.
"We want to be leading our clients to what's happening next quarter, and the quarter after that, and the year after that. So they've got some targets to aim for."
A lot of clients may not have reached a mature enough stage that they can employ all those various channels. So they need to cherry-pick the ones that are going to move the needle the most. But, the overall plan is that we want to be leading them to what's happening the next quarter, and the quarter after that, and the year after that. So they've got some targets to aim for and a path to plot.
Do you see those teams grow as they're on retainer with you?
Yeah, and that's really rewarding in itself. It's great to go on that journey with clients. But with the Shopify landscape changing as you said, merchants coming to us now are increasingly savvy and knowledgeable. It really keeps us on our toes.
That's when we need to keep hiring very, very well to meet those exacting demands from merchants. We just can't keep on churning out more of the same. We need to keep growing and getting better, otherwise, we'll just be overlooked and left behind.
Being that UWP was early to the Shopify space, has your relationship with the platform continued to be positive?
It has, and that's been an interesting journey as well to see how things change. Our developers were dizzy with excitement about new announcements from Shopify Unite this year. You can see the platform is growing and extending itself.
Funnily enough, talking about clients getting savvier, I just read a message earlier today from a client asking about the changes to the storefront and technical changes Shopify announced.
In the past, I wouldn't have expected a client like this to even be aware of these developments. People just want to know as much as possible about how they can push their businesses on. Shopify provides tools to agencies and merchants alike, so they really understand the landscape.
Tip: Learn to fuel your success on Shopify Plus from 5 successful DTC brands.
Yeah, they seem to be moving fast and we have to make sure we keep up. So what's next for UWP's plan to keep growing? Is there a chance of launching in the US at some point?
We had a bit of an idea to do that a while ago. We've always worked with brands in the US and further afield, but we've never actually had boots on the ground. For a variety of reasons we decided to just consolidate where we are in the UK and Europe, so the jury's out on US expansion for now.
We'll continue to work with brands all over the world and keep an open mind about the geographical expansion. We are obviously interested in working with people outside the U.K. — always have been.
As for different verticals, we're always keeping an eye out for new and interesting ones. But we've got our hands pretty full with the existing ones as well. One thing we've been doing is more complex integrations with third-party systems. We're doing some stuff with NFTs as well, which is really exciting. And the blockchain space interests us generally too.
Final question: are you still dealing with a lot of migrations to Shopify or has that slowed down? We've seen it less ourselves, but they've been much bigger clients.
Yeah, that's exactly what we've seen as well. We've got a couple on at the moment. We like that work. We like the subscription migrations as well. Thankfully, I don't do the data migration myself (laughs) I don't envy that job. But we really enjoy the re-platforming from Magento and others because you get to flex your muscles in a variety of areas. There's UX, SEO, UI, the data migration itself, the development, the optimization of systems, the tech stack, decision making — it just ticks all the boxes for us. So we like a big meaty migration, definitely.
Quick links