Black Friday Cyber Monday is like the Super Bowl for ecommerce stores.
It's that one critical event where you need to perform your best, and often it can feel like your entire year depends on making the day a success.
Of course, we know the sheer magnitude of shopping activity is what makes it so important. The NRF estimates that 158.3 million shoppers will be looking for Black Friday deals this year (over 66 million more people than watched the actual 2020 Super Bowl, funny enough.)
It's easy to get so lost on prepping and promotions for this monumental day that you miss the most important part of the whole event — gathering crucial sales data that will help you drive revenue all year long.
Getting the most out of the data you collect from shoppers on Black Friday comes down to building a robust data pipeline for your store. After all, you need the right game plan if you're going to take home the biggest trophy of the year. More importantly, though, you need to be able to stick to that winning formula if you want repeat success.
We know a thing or two about building robust data pipelines ourselves. In this article, we'll show you how you can beef up your data stack to get 100% accurate, infinitely useful metrics and turn your Black Friday strategy from a one-day win into a years-long triumph.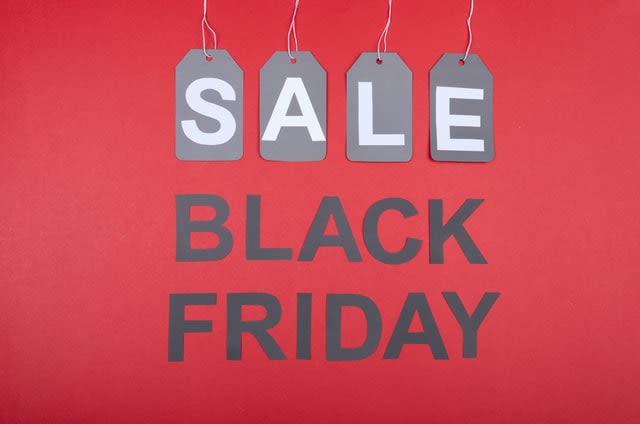 Why data matters most for Black Friday Cyber Monday success
As the saying goes, "give someone a fish and you feed them for a day, but teach them to fish and you feed them for a lifetime." That same principle is the basis for why data you collect from BFCM campaigns about valuable shoppers is the true prize.
There are a few reasons why this is true.
Competition
As you no doubt are aware, your store will not be the only show in town for Black Friday shoppers. The high level of competition means you need to focus on finding promotions, pricing strategies, and product offerings that drive ROI.
The best foundation for making these decisions is a detailed analysis of your customers' buying habits and behavior when visiting your ecommerce store.
You might pinpoint which groups out of all your BFCM shoppers have the highest customer lifetime value (LTV) or the ones with the lowest customer acquisition cost (CAC).
If you're changing prices with competitors in mind, track how many adds-to-cart certain products get and correlate that with buying behavior when the same product is not discounted.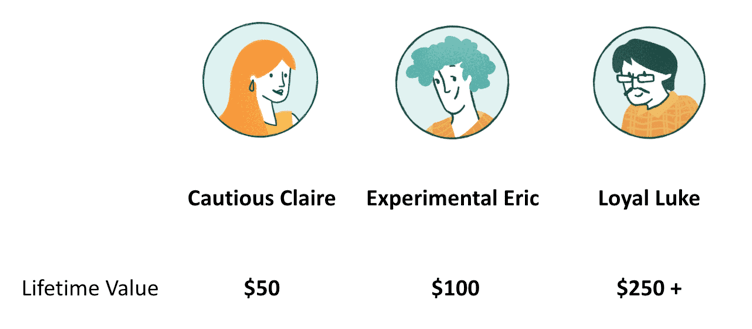 Use data to make decisions all year
If a customer has engaged with your store and is familiar with your brand, the likelihood they will purchase from you again is much higher. Even better, they'll come to you with a lower CAC and have a higher conversion rate than other visitors.
Every piece of information you collect about customer behavior on your store will help inform not only your future marketing, but the audience you should target. Track cart abandonment rate to see who in your shopping audience is there to browse and use conversion rate to see which shoppers are most engaged and willing to buy.
Once you know who your ideal shoppers are, you can build data-driven retargeting campaigns on Facebook, Google, and Twitter Ads that will give you the highest ROI.
Black Friday discounting increases next season's purchasing
Back in 2016, we aggregated data from 143 retailers who participated most in that year's Black Friday, versus 143 retailers who didn't.
What we found was that in the first 23 days of November 2017 – before the next Black Friday rolled around – stores that pushed discounts in 2016 had a median year-on-year increase in sales of 13%. The stores that didn't participate only had 1% growth.
The conclusion that sticks out from the data is that your promotion methods for this year's Black Friday event will have effects, and seemingly positive ones, through the year that follows.
If you don't have a strong data pipeline in place to assess, segment, and target that higher-purchasing audience you've gained, you'll lose out on the chance to continue growing your sales and keep the momentum from this Black Friday rolling for years to come.
How to build a scalable and robust data pipeline
Now that we've hopefully made it clear why you should focus on building a robust data pipeline to maximize your BFCM returns, let's dive into how you can actually do it.
Follow the right benchmarks
When you start any kind of promotion, you should have a good goal in mind. Setting attainable targets that push store growth is key, and you definitely should not choose your goal metrics without a specific reason or pick unrealistic targets.
A better strategy when setting goals for your store is to benchmark them against other ecommerce sites. We've surveyed thousands of ecommerce stores and gathered industry benchmarks that show the average for many of the most important ecommerce data points.
Knowing how your store stacks up against the competition not only lets you plot a path toward growth, but also opens your view to areas where you're exceeding and others where you need to focus. That will allow you to narrow your focus to a few key areas, saving you time and money.
Tip: Get benchmarks tailored to your ecommerce store when you sign up for Littledata's 30-day free trial.
Check your current data pipeline for holes
You're most likely already using some kind of data reporting tool to check the health of your ecommerce store, even if it's something as simple as Shopify Analytics or Google Analytics.
But, as we mentioned earlier, you need to have the right game plan to win an event as big as BFCM, and that comes from using the right tools.
First, you need to make sure you're actually getting the right metrics in your reporting tool, not missing out on valuable data due to cookie blockers or mismatched data.
After you're sure you're getting 100% accurate data in your reporting, make sure you're using the right tools to track every kind of transaction on your store.
For example, if you're a subscription seller, then make sure you're using a subscription data tool like ReCharge. It allows you to ensure correct attribution stats, track product views and shopping behavior, build checkout conversion funnels and understand who your repeat buyers are.
You can also use a tool like Carthook to get a full picture of customer activity during checkout, as well as create powerful upsells and build a one-page checkout that saves customers hassle and improves conversions.
There's no shortage of tools you can implement into your data stack to build a complete and accurate picture of your store. Whether you want to improve your ability to acquire customers from social ads or test and optimize the perfect product page, make sure you have all the services you need in place to paint a clear picture of your ideal buyer so you can keep them coming back to your store.
Use a powerful data platform like Segment
Of all the tools to add to your data stack, Segment could be the most powerful. That's because of its far reach allowing you to capture data from every customer touchpoint while integrating with your other data tools like ReCharge, Bold, or Ordergroove.
Segment by Littledata can connect to your Shopify store in one click and begin automatically sending accurate data from Shopify to Segment using 100% accurate server-side tracking. Plus, that server-side tracking allows you to still receive valuable customer data without worrying about third-party cookies interfering with the accuracy.
If you want support that will help you scale smart, you can pair Littledata's Grow plan with your Segment connection and make sure your marketing dollars go toward fueling your store's rapid growth. For even more hands-on support, Littledata offers a Plus plan with full account management to guide you through your data journey.
Making the most of Black Friday Cyber Monday
Maximizing your success this Black Friday Cyber Monday — and the months and years that follow — comes down to having a truly accurate and robust data pipeline to support your decision-making.
Collecting data about BFCM shoppers at each touchpoint, using a service like Segment along with other data stack stars like ReCharge and Carthook, gives you the power to identify your most valuable customers and create a marketing strategy that will keep them shopping at your store far beyond when Black Friday ends.