Both visionary and practical, Rothy's is a digitally native brand that became a household name by selling beautifully designed, sustainable shoes, handbags, and accessories.
They have continued to scale both online and offline, building a loyal customer base through personalized shopping experiences. Last year Brazilian footwear company Alpargatas acquired a large stake in the company, bringing their valuation to over $1 billion.
But stellar growth doesn't happen by accident. Both their decision-making when crafting their online store and choosing tools for their tech stack were critical to fueling success, as Rothy's analytics engineer Matt McLean explains in the latest installment of our Lunch with Littledata series.
Matt also shares his experience guiding the design and implementation of Rothy's data strategy, the massive role data plays in their decision-making, and how Littledata has saved them time and enabled a more successful growth strategy.
Ari from Littledata: How did you first find out about Littledata? From what I remember, Rothy's was one of the first brands to implement our Shopify source for Segment.
Matt: Once the company decided to rebuild the website, we were on a timeline. So we were looking for services that could cover some of our gaps and maybe put some critical funnel events into place for us without having to spend a lot of internal time and resources doing it. We work with external developers to build and maintain our website, and then I'm here to know what's going on, be familiar with the code, and then primarily to handle the analytics implementation. So that's really where Littledata came in to help.
Tip: Get a free data audit for your ecommerce store and see how Littledata can help you drive revenue through accurate data.
Ari: In short, what is the Rothy's story?
Matt: Our founders saw an opportunity to build a company that prioritizes sustainability and considers the entire product lifecycle — from far less wasteful manufacturing practices to life-extending features like washable products, without sacrificing style or comfort.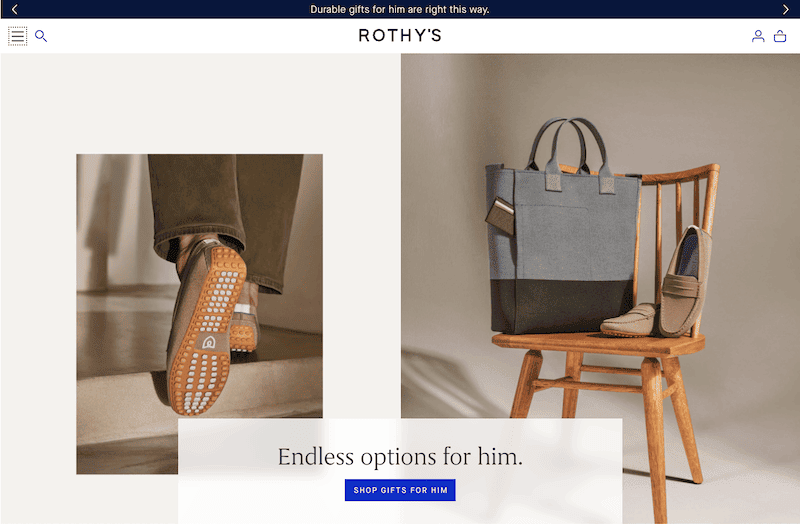 Ari: Have you been on Shopify since the beginning?
Matt: Yes, we've always been on Shopify.
Ari: Are you using a custom theme? Has it been easy to get granular data about the checkout funnel?
Matt: Our theme is pretty custom. But in the earlier days, we didn't always have resources to code and instrument with analytics. Now that we have that capability, I can go in and use Littledata to find those core funnel events — especially the ones that happen server-side.
For an ecommerce website like us, there's a big emphasis on having those funnel sets be accurate. Things like adds to cart and order completed, of course, are events that happen on the server-side with Littledata. So we're always looking for that extra inch of accuracy. Then I can go in and supplement that in the theme code, like adding another event for something behavioral like a form submission or something specific to our theme UI that Littledata can't pick up.
"Things like adds to cart and order completed are events that happen on the server-side with Littledata. Then I can go in and supplement that in the theme code, like adding another event for something behavioral like a form submission."
Ari: What would you consider your main Segment use case?
Matt: We use Segment to deploy Google Tag Manager (GTM) so that Segment events and event data are available in the data layer. The other main use case is to send events and identifies to Iterable, where the info can be used to create better marketing communications.
Ari: Are you tracking offline events at all?
Matt: Luckily we use the Shopify POS platform for those purchases. Those reach us as well, so we don't have anything that's truly offline.
Ari: With regard to products and the customer experience, how do you use Google Analytics?
Matt: We tend to use GA for behavioral, clickstream-type events. As an example, if you have a product page and different types of content on it, we might track engagement with the content by tracking clicks or sometimes scroll depth. We'll send those events to GA so that the Product, UX, and ecommerce teams can get a sense of what content is performing well.
We do have enhanced ecommerce implemented for GA, and it's useful to be able to see things like if somebody interacted with the size chart on the Product Detail Page (PDP) because then we know that users who did that have [a particular] conversion rate.
"It's useful (in GA) to be able to see things like if somebody interacted with the size chart on the Product Detail Page because then we know that users who did that have [a particular] conversion rate."
Ari: It's also interesting that you're using GTM for marketing tags like Pinterest. Has that been a limitation to Segment?
Matt: I have personally found that to be a limitation. I think the Segment destinations are kind of designed to be plug-and-play. You just set it up, give your Pixel ID and you're off to the races. Which is great, especially for those with less technical aptitude or interest. I have just found that we often have pretty specific requirements for the type of data we want to send into those tags. And when you're using a Segment destination, you're often locked into the format they decided when they wrote that destination. Some of them have more configuration options to help you manage that and some of them don't.
So it just becomes a bit of an inconsistent experience as a developer. Because what I want is — when I do my data layer push with everything that I need — to then just be able to pick and choose whatever each tag requires. Then on top of that, do whatever custom renaming of an event or combining of a couple of variables I need to do. I can do that as well with GTM. So it just gives me that extra-fine control that a Segment destination might not.
Ari: For customers using our destination, we've built some templates for GTM for different marketing tags just to make sure they work with our event structure. But every client seems to have their own way they want to do it, and you were smart to do it in Segment to stitch sessions together across data destinations.
Matt: I know our team at Rothy's has made a lot of requests of the Littledata team because there are so many things that we do in a particular way. And your team is always really responsive with that sort of stuff, which we appreciate.
Ari: That's good to hear. Actually, I think one of those requests to our CEO Ed was when we first started building identify calls so that you could use the events to trigger email campaigns.
Matt: When we were looking to relaunch the site, that was one of our big feature requests for Littledata. Because we wanted that continuity, we wanted to make sure that if somebody had been identified prior to the site relaunch, they could be identified again after and be considered the same to ensure their record essentially makes sense.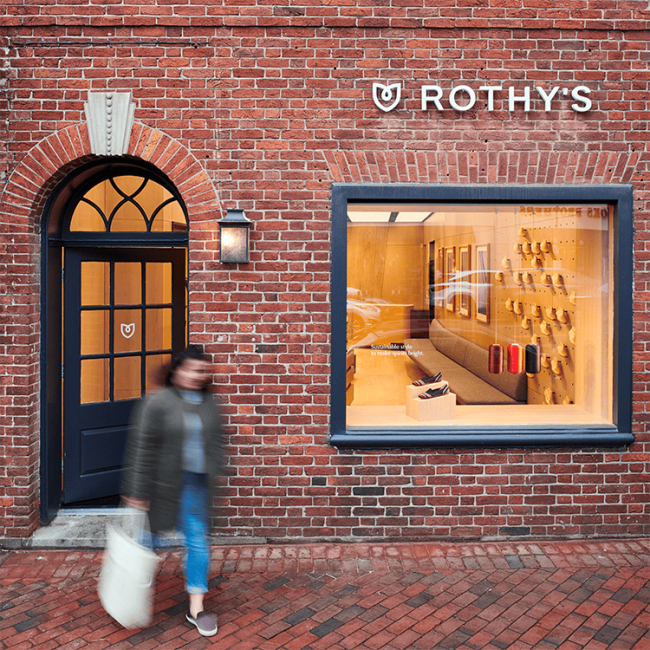 Ari: So what's next for Rothy's? It's obvious the brand has really been a success story in the DTC world. Anything exciting on the horizon you can share?
Matt: One thing I do know is that because of our success online, we've been able to expand our retail operations. We've been able to open stores even though the pandemic has been happening. And that's all the other teams at the company doing excellent work. The ecommerce experience is still central, though, and that supports all of the other aspects of the business.
Ari: It's like a whole new world where digitally native brands are now getting the best retail space. It's definitely like that here in New York. Every time I go for a walk downtown, I see more of our digitally native customers taking over boutiques that used to house legacy brands.
Matt: Yeah. I mean, when I was a kid, it was always like, "Oh, do you have a website? Can I visit your website?" Now it's the other way around. You make your presence known, you offer a good product and a good company philosophy, and that's what gets people talking about it. That's what enables you to reach out into those other arenas. It's really interesting.
Quick links: