Creating a truly special customer experience—in today's market—comes down to knowing your customers well.
You can collect data to learn about your buyers in a number of ways. But without the tools to analyze these insights and act upon them, you won't get much farther than where you started. A customer data platform (CDP) like Segment is a good place to start, but without using an ecommerce data platform on top of your CDP, you will inevitably hit a wall.
Ideally, the pieces in your stack will each serve a clear purpose and play nicely together as well. This is where many stores — maybe even your own — run into unexpected limitations.
You could have your ecommerce platform, email/SMS tools, analytics tracking, and A/B testing platforms all up and running. Getting them all integrated and talking to each other, though, is another beast entirely.
Popular apparel brand johnnie-O found themselves in this exact spot. As our agency partner Velir explained in their case study on the brand, using Littledata's Shopify source for Segment, they aligned their tools and leveraged their improved stack to develop a truly special experience for their customers.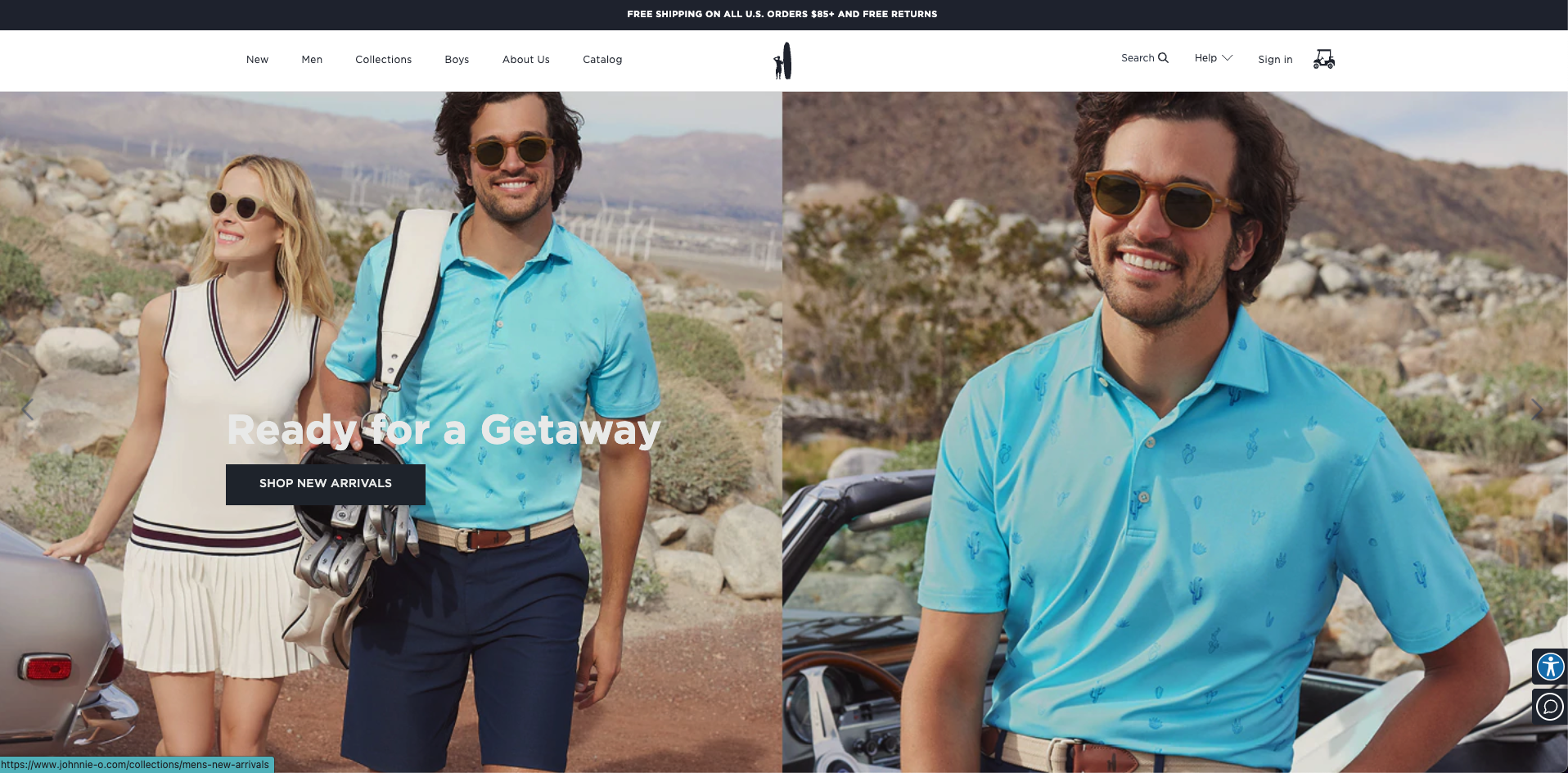 Leveraging Littledata's Shopify source for Segment
Velir explains in the case study that johnnie-O knew they needed to address their customer data challenges, but weren't sure how.
After uncovering all of johnnie-O's relevant data sources, data destinations, and use cases, Velir put together a custom data stack for the brand using complementary tools.
The lineup of tools included Klaviyo and Fivetran, among others. But a key piece was Segment, which allowed real-time website interaction data to appear in Snowflake, their data warehouse.
To get that tracking up and running, Velir turned to Littledata's Shopify to Segment connection.
"Segment's native connector to Snowflake meant that real-time website interactions could appear in the data warehouse within seconds.

This real-time integration leveraged Littledata's Shopify-Segment connector which saved johnnie-O the effort of coding the Shopify event tracking."
– Velir on Littledata's Shopify to Segment connection
In addition to powering their interaction data reporting, Velir says "Segment's catalog of over 300 out-of-box connectors was useful in integrating tools like Google Ads and Klaviyo."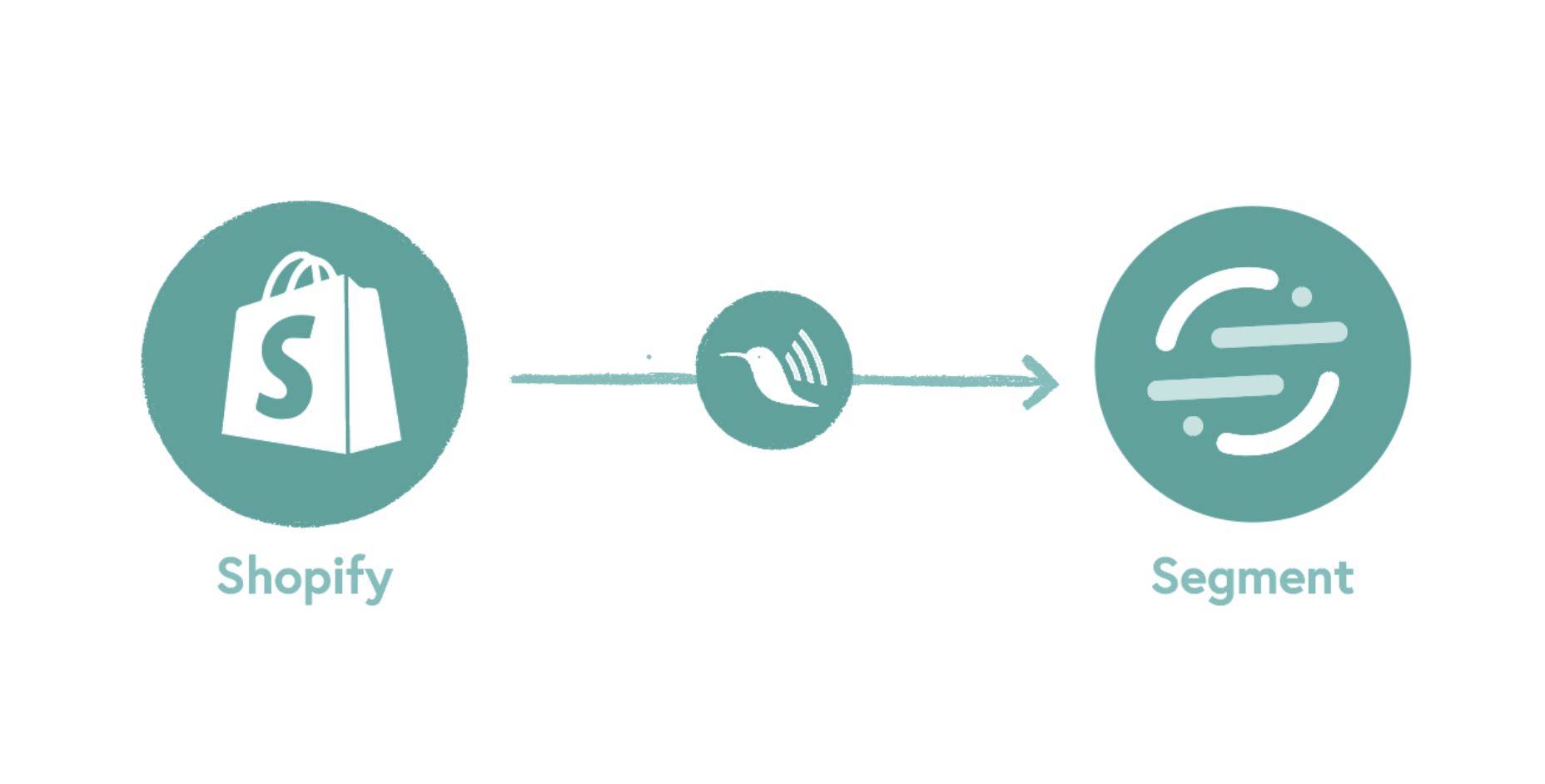 How the Shopify to Segment connector can fit in your tech stack
As Velir shows in their setup for johnnie-O, adding Segment gives your store a powerful tool to capture accurate data at every touch point while connecting other key integrations of your tech stack.
But that's not where the benefits of Segment end.
Create Facebook lookalike audiences of your top-spending customers
The world of ad tracking may be rapidly changing. But even in the new first-party data world, social ads are a major promotional tool for successful businesses.
In one of Segment's most popular recipes, they detail how you can find more customers just like your highest lifetime value buyers, then retarget them through social ads.
Using rules-based audiences, you can increase revenue by pinpointing new customers who profile just like your best existing ones.
Read the full recipe to learn how to:
Create an audience in Segment Personas of your highest spending customers
Automatically sync that audience with Facebook Ads
Create a lookalike audience in Facebook Ads to find more high-value customers
Want a hand in trying the Shopify to Segment connector for your store? Have an analytics expert walk you through how to set it up and the benefits you'll see as soon as it's live on your store.
Try Littledata free for 30 days, including our Shopify-Segment connector and see the benefits it can bring to your store.