As a remote team, our normal workdays at Littledata consist of lots of Slack messages and quick video chats. From sharing ideas to celebrating sales, offering help to posting memes—our team's strong connection is fostered in the virtual world first.
Twice a year, though, we're treated to a company offsite where each employee gathers together to work in person.
While we usually embark on a design sprint during offsite events, our most recent one was set up as a chance for our team to focus on both working together in person and learning from each other.
I'm coming up on completing my first full year with Littledata, and the offsites are without a doubt one of my favorite perks I've enjoyed at any company I've worked for.
To show you exactly why these experiences are so special—and why they mean so much to me and the rest of our team—here is a recap of our latest offsite.
Bringing remote work to the real world
Our offsite took place in the beautiful city of Athens, Greece. We stayed as a team at a hotel in a town on the outskirts of the city called Vouliagmeni.
Aside from the amazing hotel complete with conference rooms, meals throughout the day, and outdoor coworking areas to enjoy the weather, the location gave us access to some truly amazing views of the Greek coast.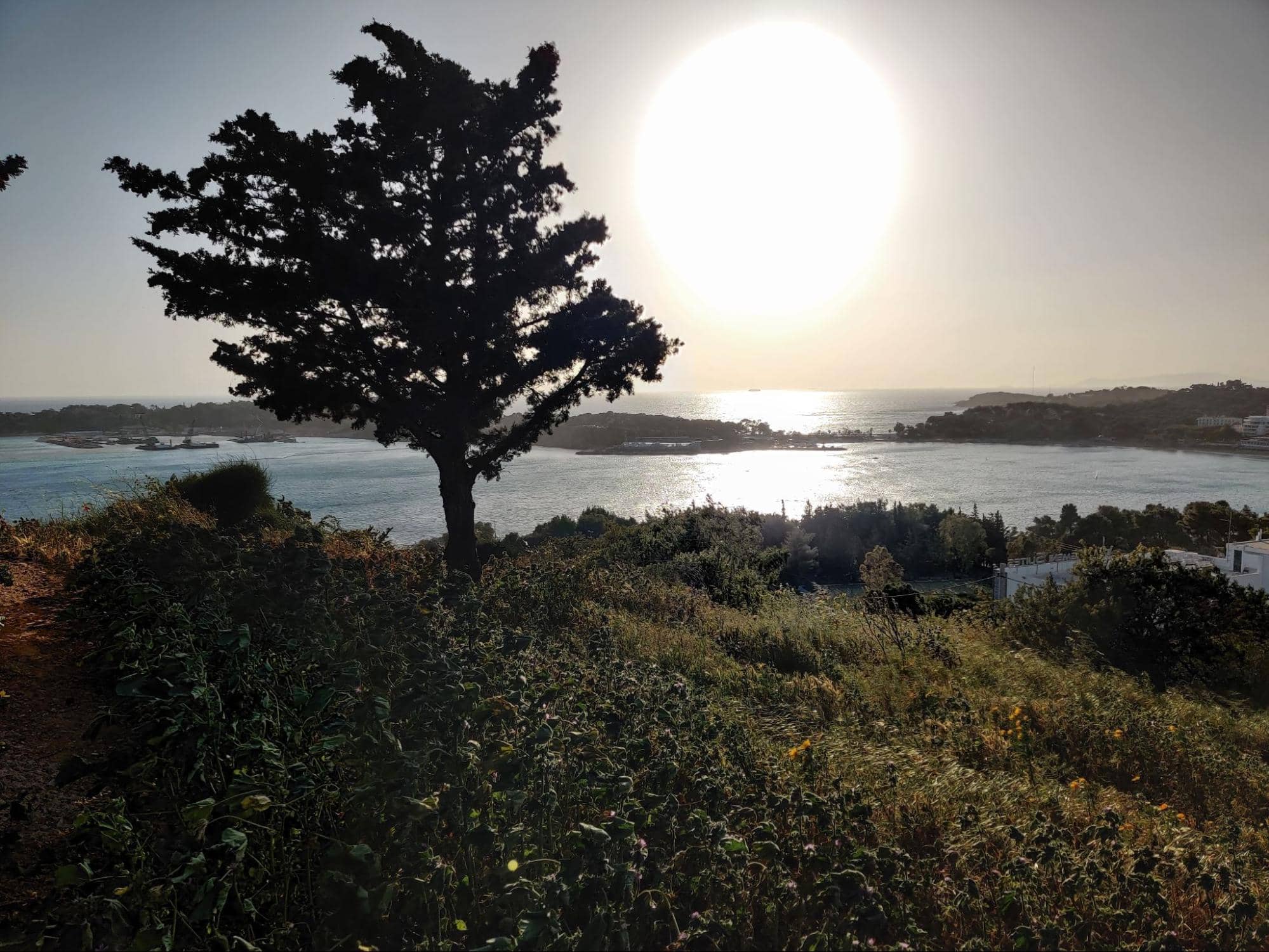 After welcoming a few new joiners and enjoying the first night of dinner together as a team, we jumped into the "working together" part of the offsite.
In the first half of the week, that took the form of several 45-minute learning sessions conducted by team members from different departments. The learning sessions covered specifics about our product and roadmap, new challenges on the horizon, and best practices from each department.
Usually, we'd spend the first few days of an offsite design sprint mapping out a problem and thinking creatively to sketch potential prototypes that solve it. Essentially, we're working together in teams and stretching our design muscles to ideate and improve on the group's best ideas.
This offsite, we still focused on working together, but by sharing our great ideas and knowledge with the rest of our team.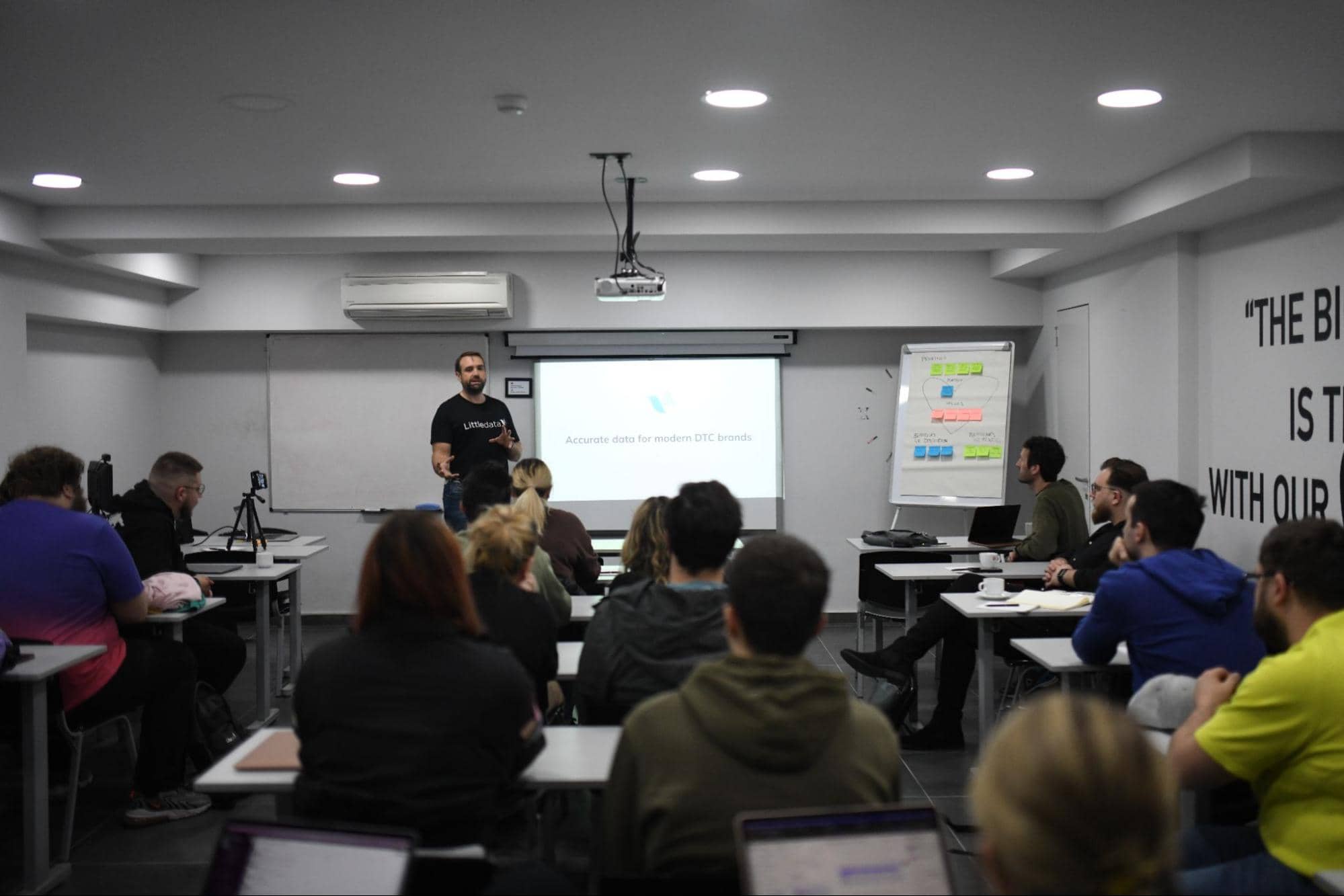 Because team members from different departments conducted the learning sessions, our whole team got the opportunity to attend talks that helped them learn new skills or gain deeper insight into key areas of our industry.
Among my favorite sessions were the deep dives on Google Analytics 4, Shopify Plus, and our current connections. I was also able to add to my own personal skills by learning about thought leadership on social media from my teammate and social media superuser Blake Wisz.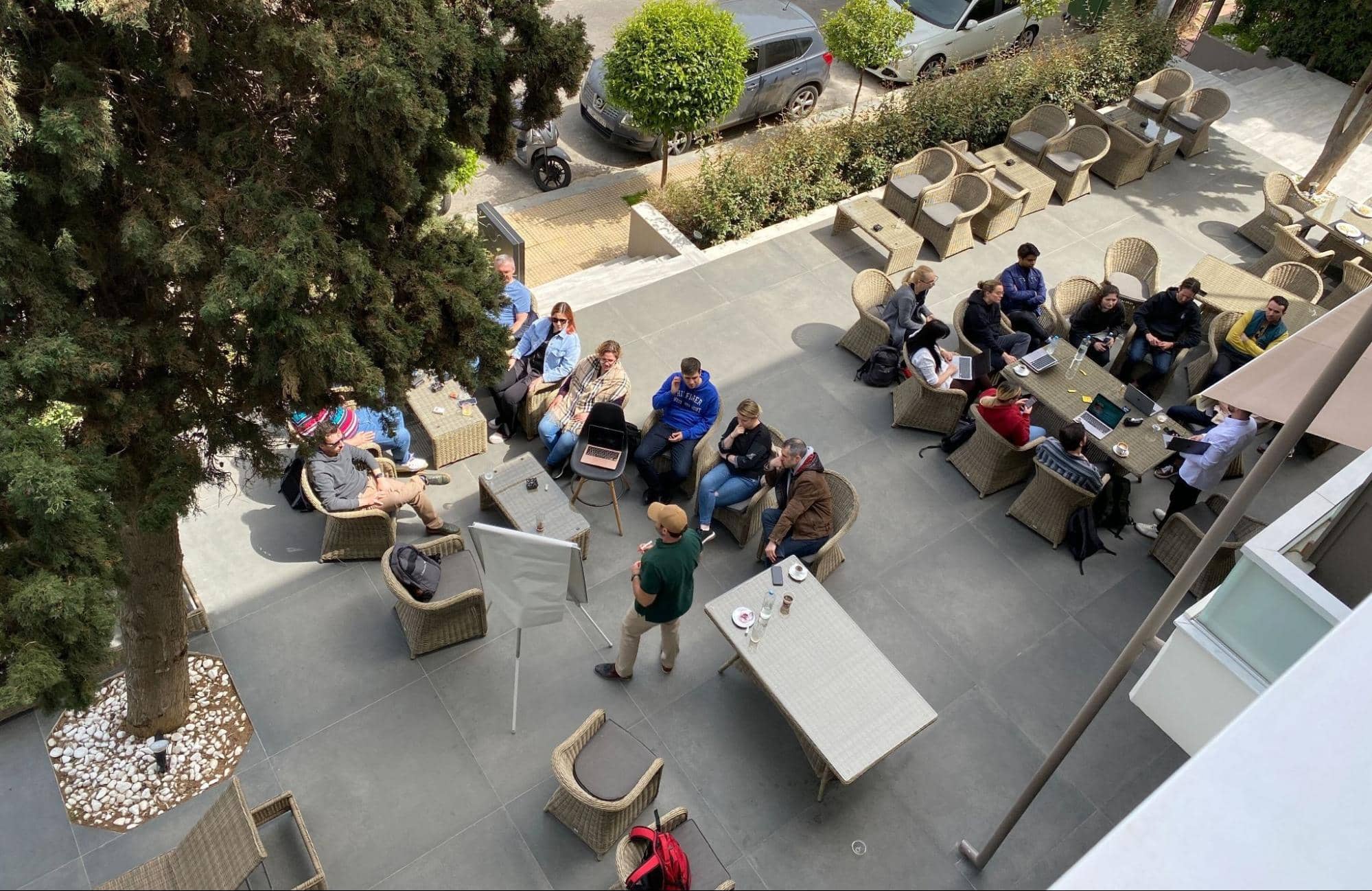 Overall, the learning sessions were a big hit across our team. Many of us had similar feedback when recapping the offsite that they were a great chance to deepen our knowledge of the Littledata product, the ecommerce analytics industry, and how we can each grow our own skills.
Feeling the Littledata culture—in person!
The second half of the week, we set aside time to just work together as colleagues. Kind of like you would picture working in an office with teammates—if that office was a resort on the picturesque Greek coast with nothing but sunshine, that is.
This time together helped us not only truly feel the deep connection we have as coworkers, but build on it. When working, we talked through problems just as we would on Slack or in calls, with the added bonus of being able to feel each other's energy in person.
Our wonderful HR team set up fun activities for us to enjoy while on the offsite that also helped us stay relaxed, like morning yoga.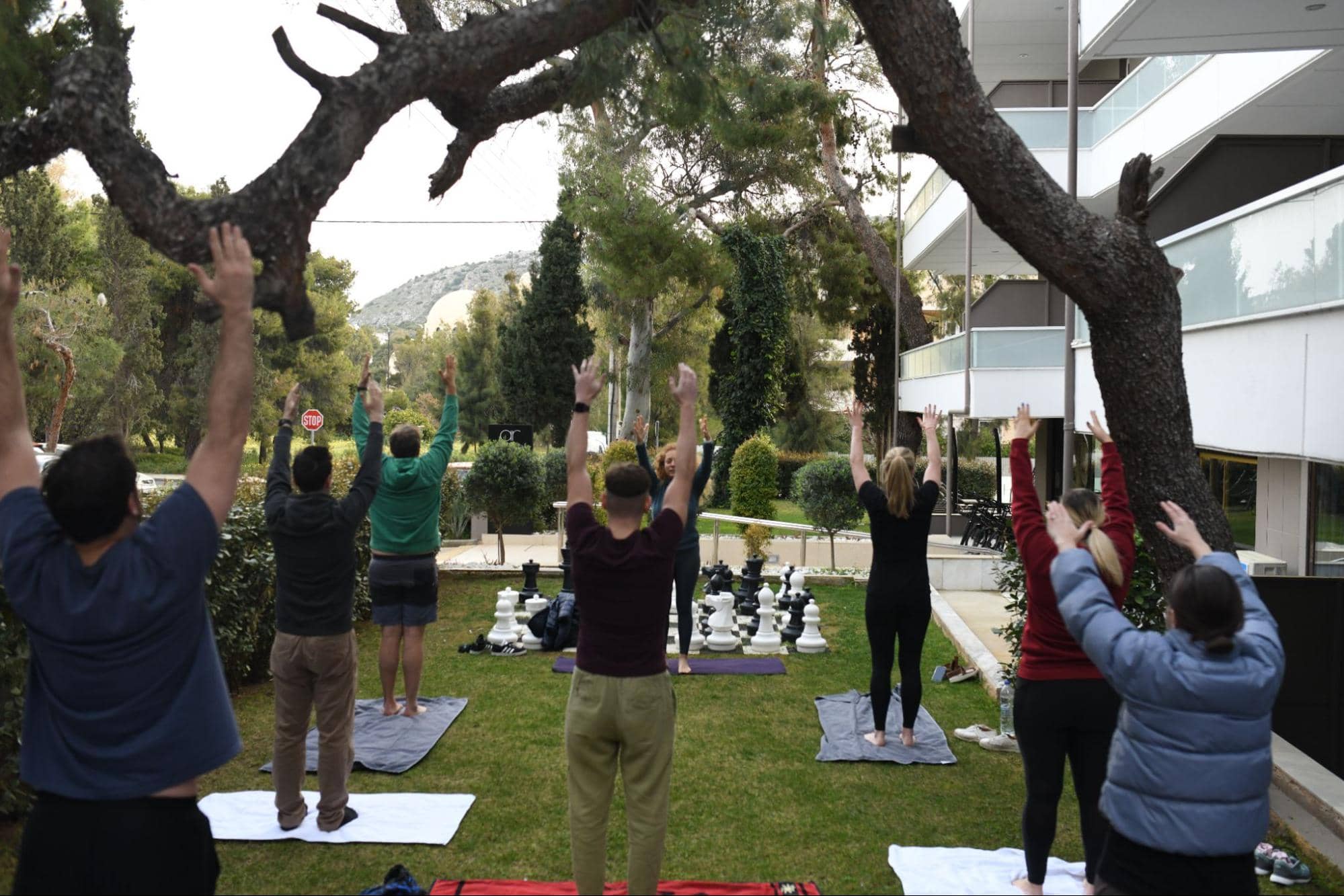 We also broke up the collaborative work time with some well-earned R&R, specifically to visit the amazing sights and scenery Athens has to offer.
We took an open-top bus tour and stopped to take in the city, see the famed Acropolis, and enjoy other historic sights.

Each night after we'd wrapped up for the day and had dinner together, we'd gather outside to share a few drinks and swap stories, learn about each other's cultures, and just enjoy being together as one big family.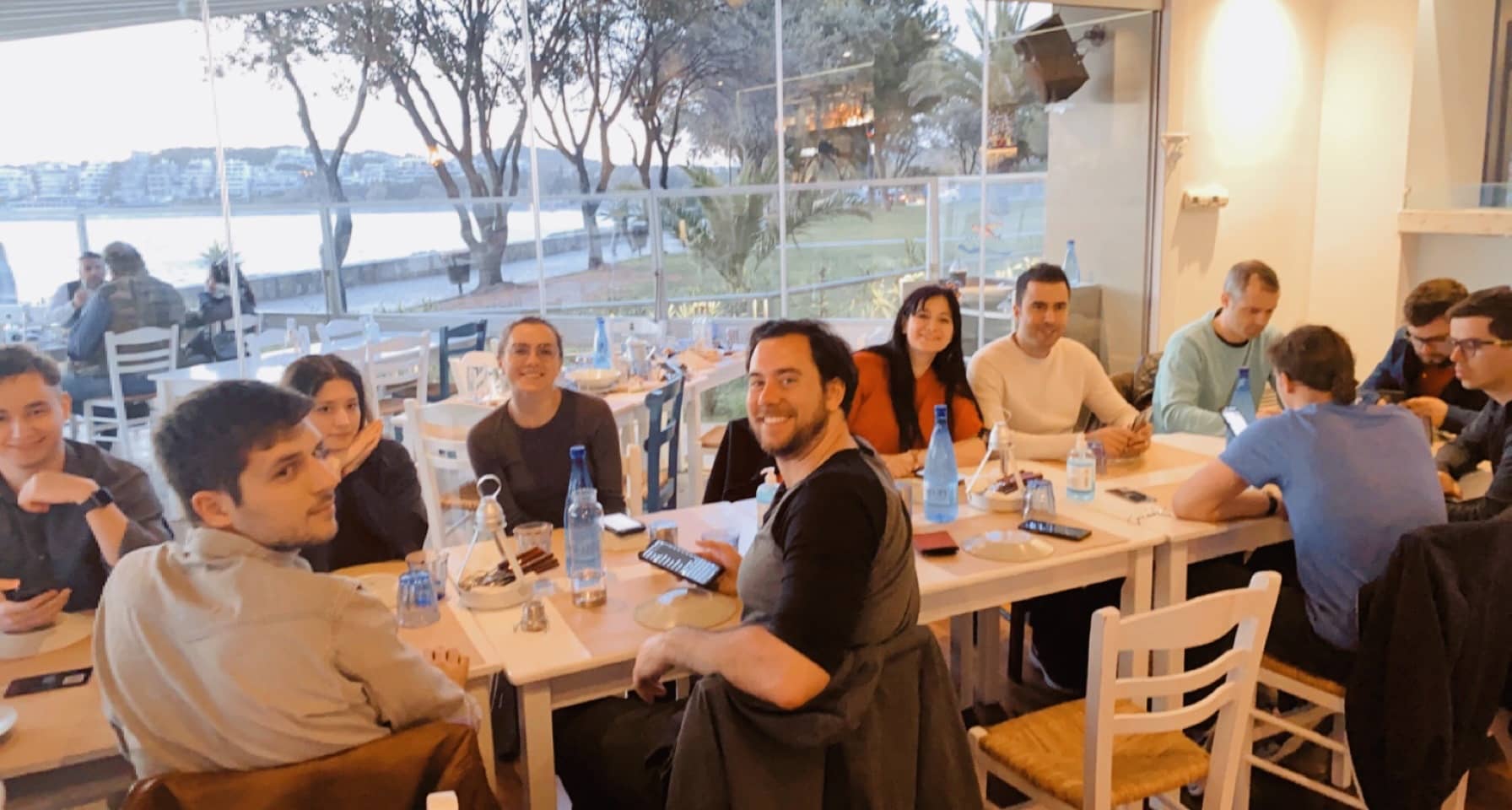 In my opinion, though the sights and atmosphere in each destination we choose for our offsites are second to none, these end-of-day hangouts are truly the most special moments.
Being able to come together as an international team, learn about each other's lives, find common interests, and build lasting friendships is what makes Littledata more than just a company you work for. It truly is a family.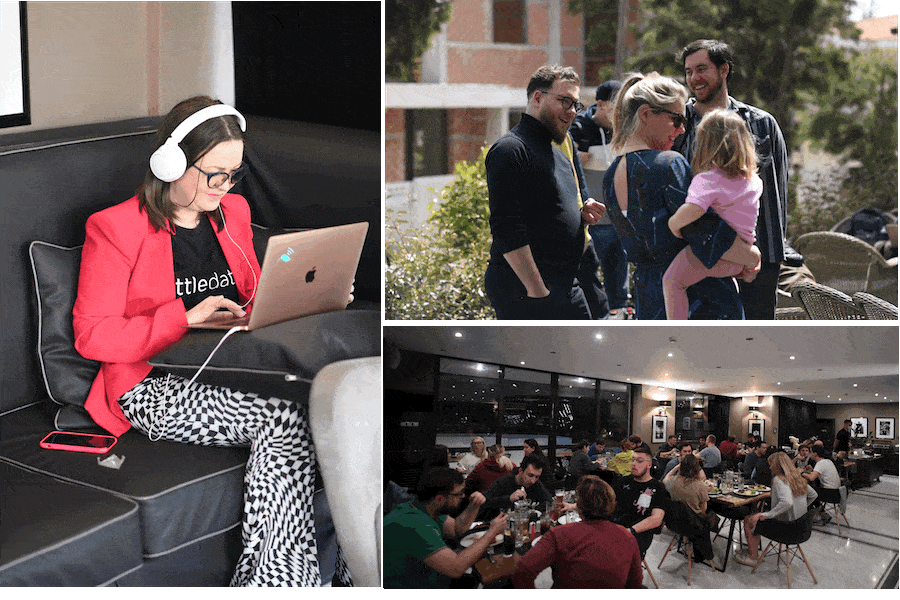 Want to join us on our next adventure?
This offsite experience was just one of two that we'll get to enjoy as a team in 2022. We're back to running a design sprint in our next offsite, and we're excited that we'll have even more new team members to welcome joining us.
Want to be a part of a workplace that goes beyond the regular 9 to 5 and offers something more? Somewhere to grow professionally and personally, surrounded by teammates who make you feel at home wherever you are in the world?
Check out our open positions and apply to become part of the special culture we've fostered at Littledata!