Going multichannel is an important step for any growing ecommerce business.
Whether you start on Shopify, Etsy, BigCommerce, or your own direct-to-consumer store, diversifying to other channels allows you to spread risk, find new markets, meet new customers, and secure your business against changing platform requirements.
At the same time, that diversification can introduce a nightmare of logistics issues. Selling through multiple channels can mean overselling, needing overstock to prevent overselling, and other warehousing issues. You might quickly find that your job changes from store manager to warehouse manager.
Taking steps to streamline the process will save you time, reduce inventory management headaches, and ensure your customers have a consistent and positive experience – no matter which channel they buy from.
In this article, we'll talk about leveraging outsourced solutions, mastering your distributed order management data, and other fulfillment best practices.
Leverage outsourced solutions
As your ecommerce store scales, you'll have to make a decision between investing in inventory and order fulfillment infrastructure or outsourcing it.
For most small-to-midsize stores, outsourcing is the way to go. It's cheaper thanks to economies of scale, faster thanks to enhanced efficiency, and scalable thanks to wider warehouse networks.
Many ecommerce organizations don't have the budget or the resources to set up a fulfillment and distribution network. Relying on a partner that specializes in fulfillment enables you to quickly leverage infrastructure to enable the kind of fast, traceable, and reliable order fulfillment your customers want.
Third-party logistics providers
Third-party logistics (or 3PLs) include a range of services—all basically amounting to paying for logistics as a service. Often, this includes warehousing, pick and pack, fulfillment, and returns handling.
3PL providers may also maintain a network of geographically distributed warehouses, allowing them to ship products from closer to the point of order. In other cases, they'll use their own shipping networks as well.
3PLs also offer other advantages, like:
Existing warehouse management software and infrastructure
Shipping volumes high enough to offer negotiated postage rates from shipping providers
Integrated order tracking with automated pick and pack and warehousing management
Affordable packaging and labeling capabilities
The ability to meet packaging requirements per channel – e.g., Amazon boxes for Amazon sales and Walmart boxes for Walmart sales.
Of course, not all 3PL offer the same services. Not every provider will offer a good trade-off between control of inventory and costs.
However, you can research and choose an option that suits your business well.
How to find the right fulfillment partner
Your fulfillment partner should be a partner to your organization. This means they should be able to adapt and make changes for your business, should meet all existing needs, and should have a growth plan in line with your own.
In addition, you'll want to look for:
A warehouse management or inventory management system that integrates into your own software solutions AND sales platforms
Order tracking capabilities in every market you sell in
Support for features/offerings you need (geographic locations, type of inventory, certifications, returns, etc.)
Flexible order fulfillment options (so you can offer different types of shipping, different packaging, etc.)
Packaging and labeling options (for custom branding, packaging inserts, discounts, return labels, etc.)
Data-driven inventory management/analytics (so you can see costs, rate of sale, inventory flow, etc., to better inform your own inventory automation and planning
You'll also want to look for an organization that is communicative, able to respond to your growth, able to adapt features to meet your needs, and otherwise able to be a partner rather than solely seeing your business as another revenue stream.
Marketplace fulfillment solutions
In addition to 3PLs, many marketplaces provide their own fulfillment solutions exclusively for purchases made on their platforms. Of these, the most popular comes from Amazon.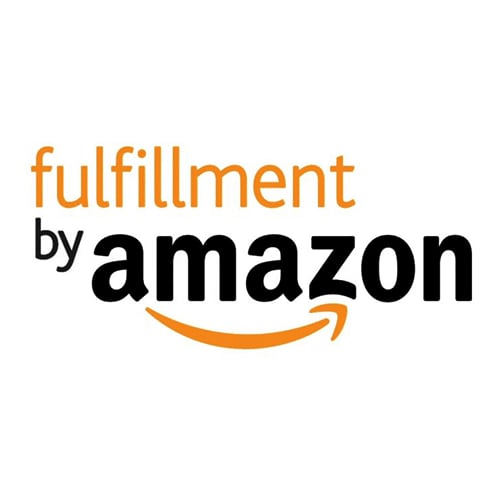 Fulfillment by Amazon
Fulfillment by Amazon (FBA) is Amazon's in-house logistics service, which operates globally and is famous for lightning-fast delivery speeds.
In addition to excellent customer experience, FBA provides advantages when selling on Amazon. Quality guarantees, boosts to product visibility in search, Amazon returns, and the ability to easily expand to a global market are just some of the benefits. For example, FBA listings can get the Prime badge, indicating the fast fulfillment speeds that consumers look for.
However, whereas many 3PLs can accept shipments directly from your manufacturer or provider, Amazon has specific packaging and labeling requirements, so you'll still have to be hands-on about FBA prep.
Master your inventory management
While a 3PL will cover fulfillment, you'll still have to stay on top of inventory and order management. Doing so means adopting good software, deciding on an order management system, and optimizing that over the long term.
While there are many options for managing inventory across multiple sales channels, you'll normally either have to choose between splitting that inventory or using software to synchronize sales in as close to real-time as possible.
To split or not to split inventory
Splitting inventory is the process of creating a separate inventory or stock per channel you sell on. In some cases, this can be a good idea. For example, if you make sales on Amazon using FBA, you might run into FBA stock limits, especially during the fourth quarter. In addition, stockout events could harm your listing. Plus, if you don't utilize Amazon's multi-channel fulfillment solution, FBA only ships to Amazon.
In this case, retaining at least some stock to ship from your own warehouse or another provider would be a good idea. You can sell at a higher volume than FBA allows – while preventing selling out of product.
In most other cases, it doesn't make sense to maintain separate inventory pools for each channel you sell on. Separate inventory pools increase costs, add overhead cost calculating delivery per channel, and increase complexity—aka the likelihood of things going wrong.
For example, if your product sells more quickly on Walmart Marketplace than eBay, your product could sell out on Walmart. You'd lose sales while more inventory sits, unused, in your warehouse. Similarly, if you're splitting inventory, you have to buy for peak sales across all channels – meaning you'll overstock. If something goes wrong or the product loses popularity, you'll be stuck with a lot more dead stock.
For this reason, split inventory is generally avoided unless it has a practical purpose, like trialing a new channel or supplementing FBA.
Utilize distributed order management software
Distributed order and inventory management software is built to handle the needs of multichannel sales. Often, that means automation that uses API to synchronize inventory across channels – so sales show up in your central inventory management near real-time as possible.
Here, tools like Flxpoint offer centralized product and inventory management complete with order fulfillment processes, automation, and data integration for both suppliers and sales platforms. Flxpoint also offers custom price points, categories, and product descriptions per channel, distributed order management to automatically select the warehouse nearest to the customer, and purchase order management with automation linked to total product stock.

Tools like this allow you to track sales across channels – ensuring that you don't oversell – by synchronizing and automating data import/export. When a product sells on Amazon, it updates the central inventory via API, which is then pushed out to update available inventory on all other channels. So, available inventory is always up to date.
That same centralization also adds value in direct fulfillment, where orders are pulled into a centralized system and can be managed in one place. Even if you're running your own warehouse, you can see everything in one location, making it less likely that you'd miss sales going through a less-busy channel. Eventually, that improves your full order fulfillment process, allowing you to get in control of incoming/outgoing, stock, and actual sales data across every channel.
Keep an eye on sales trends
A good order fulfillment solution and good inventory management software will solve most of the problems you might have with multichannel inventory management. However, there's always room to improve by auditing sales and acting on predictive trends to optimize your logistics.
Audit your sales regularly. Taking the time to understand where sales are actually happening can help you to optimize your warehousing and order fulfillment options.
For example, if you know that one product most often sells on Amazon, you could move it to FBA. If you rarely sell it on Amazon, moving it out of FBA could save you significantly while improving your Inventory Turnover rating.
If you know where sales are coming from, you can optimize fulfillment for that channel, that geographic location, and more.
Invest in a cohesive buyer experience
While many channels don't require that you offer fast shipping, it's important to offer a cohesive experience across every channel.
Customers often research and look up brands across multiple channels. If you offer free 2-day shipping with Amazon Prime, most customers will choose that unless you also offer free 2-day shipping on your other website.
That holds true for other aspects of fulfillment like shipping options, free shipping thresholds, customer service offerings, return offerings and other aspects.
These should be as cohesive as possible across every platform you sell on – because you're building a brand not just meeting platform requirements.
Wrapping up – streamline your multi-channel fulfillment for better results
Ultimately, the key to good multichannel order fulfillment is having all of your inventory management in one place, having good infrastructure with which to support that, and ensuring you have traceability between orders and delivery on every platform.
Utilizing a 3PL partner and implementing multichannel inventory management software will get you most of the way there – however, you'll still want to invest in data management so you can make smarter decisions with that centralized data.
Rachel Go is a content marketer and strategist at Flxpoint, an enterprise ecommerce operations platform. Flxpoint enables merchants and brands to unify and automate every aspect of your ecommerce operations, and scale without manual processes or custom development slowing you down.