The subscription ecommerce industry has soared in recent years, allowing customers to routinely receive the products they love and opening up possibilities for merchants to build predictable, recurring revenue streams.
Once a small subset of the ecommerce industry, the global subscription ecommerce market is set to be worth $478 billion by 2025. Subscription offerings we see winning today have changed over the past few years, from innovative, new recurring revenue engines to legacy brands like BMW offering exclusive auto features by subscription. But there's one area where ecommerce subscription brands fall short time and time again — their analytics.
Thanks to today's plug-and-play subscription solutions, DTC merchants can start selling by subscription in just a few clicks. When it comes to optimizing their subscription model, though, many merchants run into a bit of trouble.
While ecommerce subscription platforms have made strides in recent years, their native analytics are sub-par, making it difficult to understand product performance, measure customer lifetime value, and attribute subscribers' sales to marketing campaigns.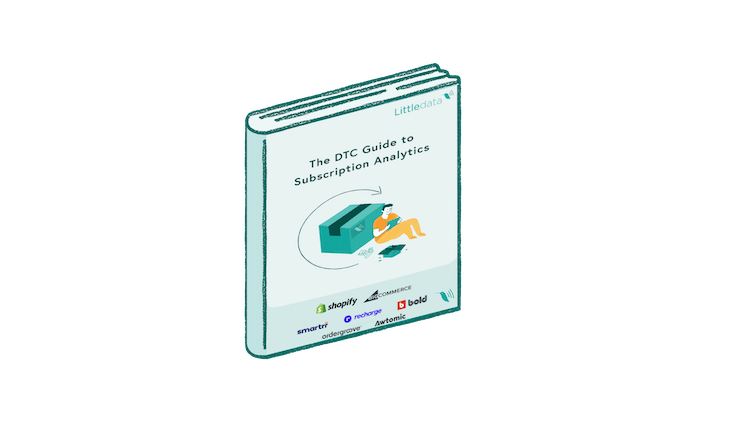 The DTC Guide to Subscription Analytics
If you're already running an ecommerce store, chances are you have already noticed some major data discrepancies between Shopify or BigCommerce and Google Analytics. From missing sales data to undifferentiated subscription vs. one-off orders, subscription tracking adds another layer to the madness.
We sampled a set of larger DTC stores, processing over 50,000 orders a month through a standard Shopify checkout, and found that, on average, only 88% of Shopify orders were tracked in Google Analytics. Looking at a set of stores with non-standard checkouts, including subscription checkouts, we found that between 9% and 70% of orders were tracked in Google Analytics.
Data mismatches that big lead to unattributed marketing spend and failed retargeting campaigns that doom your future decision-making.
So, what causes data mismatches? How can you solve it? And how can you master subscription analytics?
In The DTC Guide to Subscription Analytics, we uncover:
The state of subscription ecommerce
How to fix your subscription tracking
Metrics to grow your recurring revenue
Tools to fuel your ecommerce subscriptions