If you haven't migrated to Google Analytics 4 (GA4) by now, you're likely flooded with reminders from Google to get to it! But what does auto-migration mean? And can it break your Shopify data?
With Universal Analytics' July deprecation date coming soon, the pressure is on. To encourage UA users to make the switch, Google began auto-migrating UA properties to GA4 on March 1, 2023.
While this may sound helpful, you actually do not want to rely on Google's auto-migration to GA4. For data-driven ecommerce brands, Google's "basic" configurations aren't going to cut it, and Google's auto-migration could actually hinder your data quality. The same goes for Shopify's Google sales channel.
With a few simple steps, you can opt out of GA4 auto-migration and set up your GA4 property correctly. There's a lot of confusion in the marketplace right now, especially when it comes to tracking ecommerce stores in GA4. Whether you're on Shopify, BigCommerce, or another ecommerce platform, it's a must to track checkout steps and conversions, but auto migrations don't cover that at all. So in this post, we'll be clearing up:
Why you should opt out of auto-migration (and how to do it)
How to ensure data quality in GA4
How to track ecommerce events in GA4
Why you need to opt-out
It's important to note that GA4 is a completely new reporting tool, built from the ground up for faster reporting, increased flexibility, and streamlined audience building. GA4 relies on a new data model — event-based tracking, rather than session-based tracking — and doesn't track data like-for-like with UA. To avoid any data disruptions and ensure data integrity, brands need to manually set up their GA4 properties.
Problems with GA4 auto-migration
Google's auto-migration runs deep and migrates several parts of your account. If you've already set up a GA4 property, you may think this doesn't apply to you, but even if you have manually created a GA4 property, it's crucial that you switch off the auto-migration toggle to avoid further issues.
Duplicated orders
We've seen Shopify stores face duplicated orders and inaccurate data after missing this key step. Even with the proper data tech stack, brands are struggling with data quality issues because they have not opted out of auto-migration.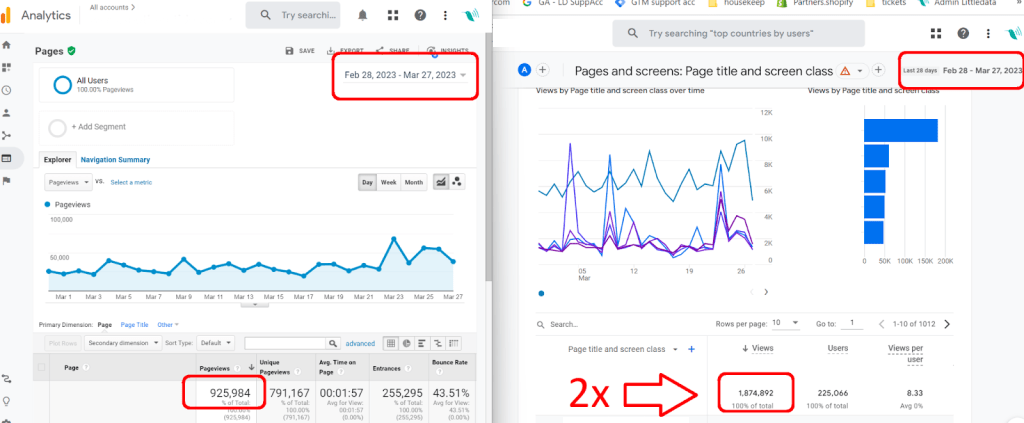 Event naming
If you've auto-migrated your UA events into GA4, your event naming can majorly skew conversion tracking, if not done properly. GA4 limits event names to 40 characters or less, so any UA events automatically migrated to GA4 that are 40+ characters will not be reported as a conversion because the appended "_c" will be missing.
Managing users
With great power comes great responsibility. There may be users you don't want to migrate to GA4 so it's best to review account and property users and the access they're granted during migration.
How to opt out of GA4 auto-migration
It's easy to opt out of auto-migration. Simply access the GA4 Setup Assistant via the Admin panel and scroll down to 'Automatically set up a basic Google Analytics 4 property' and ensure that the toggle is switched off, as pictured below.
As an added measure, ensure that you have "Collect Universal Analytics events" toggled off in your data stream's tag settings, as shown below.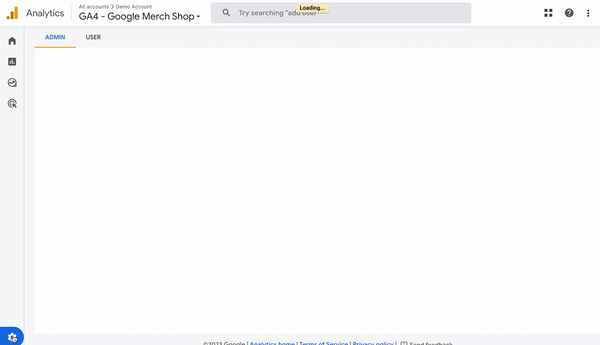 How to ensure data quality in GA4
Check that all pages and conversions are being tracked
Mistakes and inconsistencies in your Google Tag Manager (GTM) tracking can result in missing data, with Littledata's data layer, you won't have to worry about that. Unlike alternatives, Littledata's data layer works automatically, eliminating the risk of human error so you can finally trust your Google Analytics data.
As mentioned above, GA4's event naming requirements could interrupt your conversion tracking. To avoid any interruptions, make sure that your event names are below 40 characters, otherwise, you could face some issues in reporting.
Check your transaction and purchase data
Tracking complete transactions, revenue, and purchase data is essential for any ecommerce brand. Many of the apps that offer "GA4 setup" for Shopify or BigCommerce stores do not fix your tracking. Find out if your GA4 setup is up to speed with our free GA4 Conversions Checker. Connect your Google Analytics account and the Conversions Checker will automatically audit your GA4 property for any data discrepancies, explains why they exist, and how to get more accurate ecommerce reporting in just a few clicks.
Build out your data tech stack
Using the right Shopify or BigCommerce app can help make your transition to GA4 much easier. Littledata's GA4 integration works seamlessly out of the box, automatically tracking the entire customer journey — from discovery at the source, through the checkout funnel and post-purchase events — pushing events into Google Analytics 4, Facebook Conversions API, Segment, and any connected reporting tool.
How to track ecommerce events in GA4
Shopify's GA4 integration is now available through the Google Sales Channel App, but as with Shopify's native integration with UA, it comes with a few core limitations. Beyond this app, you have two other options:
Google Tag Manager (GTM) GTM is a common tracking solution for ecommerce stores. And while GTM itself is free to use, it comes with a price — GTM is very time-consuming, complex, and often costly to maintain, especially for a lean team. Plus, Shopify's recent updates removed the ability to add scripts to checkout.liquid, no longer permitting brands to track the checkout funnel with GTM.
A trusted app, like Littledata Within minutes, fix your ecommerce tracking in GA4 — no implementation or developer needed. Littledata's app uses a combination of client-side and server-side tracking to capture the entire customer journey, including complete marketing attribution and post-purchase events, like subscriptions and upsells. Start your GA4 journey on the right foot with hands-on support from our team of analytics experts.
Next steps
The good news is that there's still time to fully migrate your ecommerce analytics to GA4 before the July deprecation date. But don't delay — the sooner you set up a GA4 property that checks all the boxes, the better equipped you'll be in the future with a treasure trove of historical data, custom-built reports to answer your business's top questions, and a BigQuery export to turn data into marketing magic.