In this guide we'll show you how to install our BigCommerce to Google Analytics app. Littledata's app provides advanced Google Analytics tracking for BigCommerce stores.
Quick install guide
Step 1. In the BigCommerce App Store, find Littledata's Connector for Google Analytics and select the app.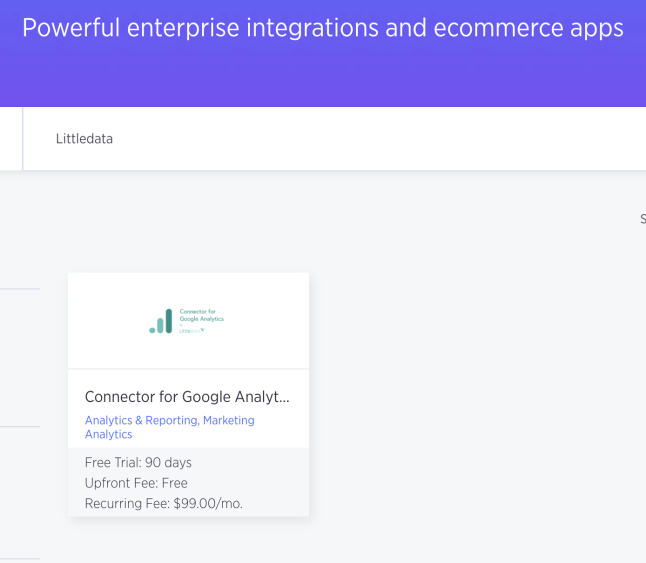 Step 2. Once you've selected the app, click get this app to get started:

Step 3. Install the app: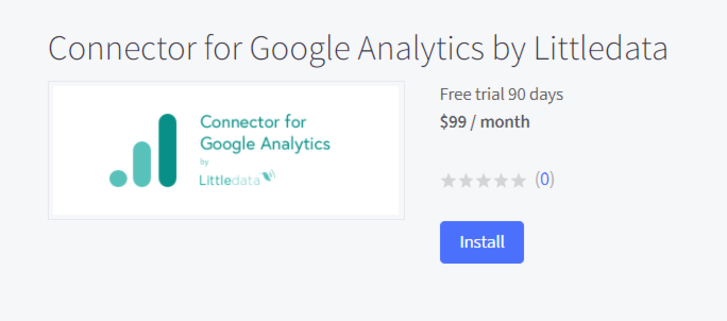 Step 4. Click Confirm to update the access.
Note: This level of access is required for the connector to work as intended. It allows us to track a comprehensive list of e-commerce events for your store. Some of those events will be launched in the next few months.
: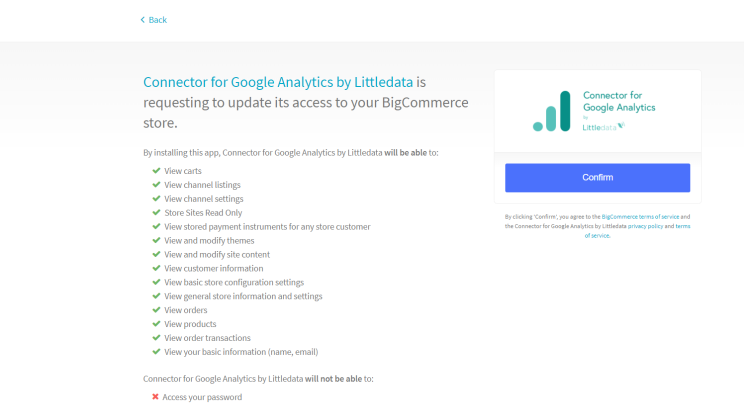 Step 5. Enter your Store name, Store URL and Email address: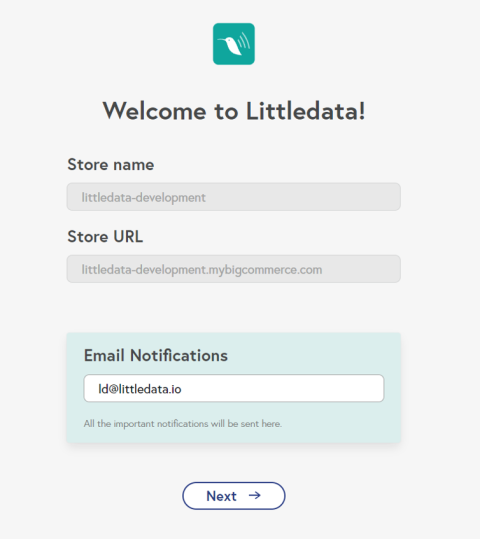 Step 6. Insert your Google Analytics Web Property ID. This is where the data will be sent to: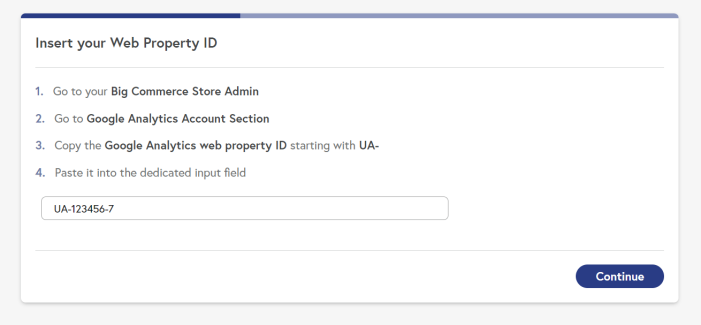 Step 7. Your setup is complete!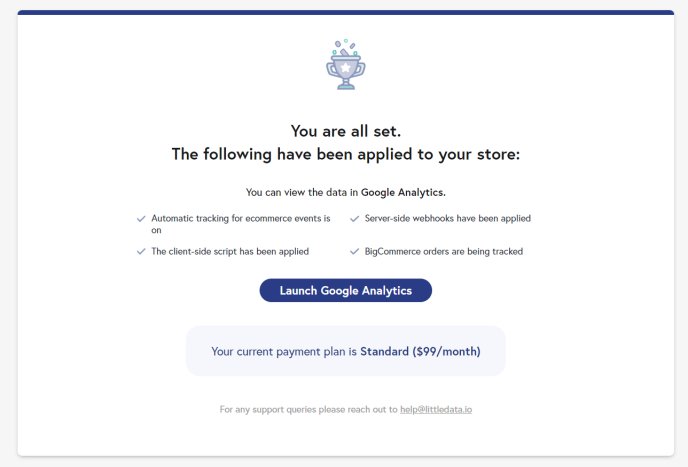 Your setup is now complete!
Great Job!  You've completed the basic setup for integrating Littledata with BigCommerce. Our app can now start collecting accurate data about your marketing campaigns.
Quick uninstall guide

In order to uninstall the Littledata Connector for Google Analytics, simply go to the My Apps section in BigCommerce and click the Uninstall button: