This guide highlights the install steps for Littledata's Shopify to Google Analytics connection on a headless Shopify store.
Step 1. On your Shopify store page, select apps on the left-hand side. There you will see the Apps button. On the right-hand side, select Visit Shopify App Store.
Step 2. Type in Littledata into the search bar.
Step 3. Once you've typed it in click 'Add app'  to begin the installation process: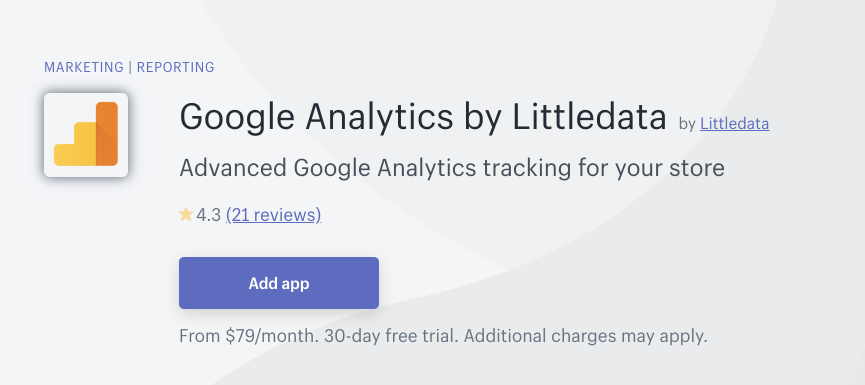 Step 4. Install the app.
Note: There is no login required. We use Shopify's store admin email to create the subscription. This allows you to log into Littledata directly from the Shopify store apps tab.
Step 5. Select the Manual route:
Step 6.  Tick the Select for headless Shopify store set up box, then click NEXT:
Step 7. Then follow steps 2 to 5 from our headless demo guide: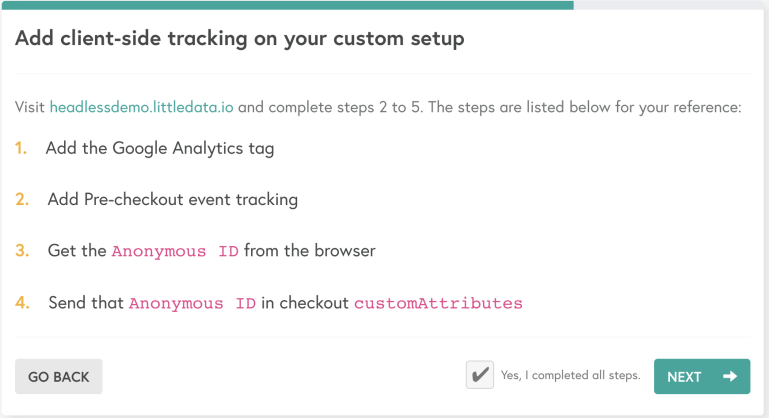 Step 8. Go to headlessdemo.littledata.io and select the Google Analytics tab at the top of the page:

Step 9. Add the Google Analytics tag:

Step 10. Add pre-checkout event tracking:

Step 11. Get the Client ID from browser:


Step 12. Send that Client ID in checkout customAttributes :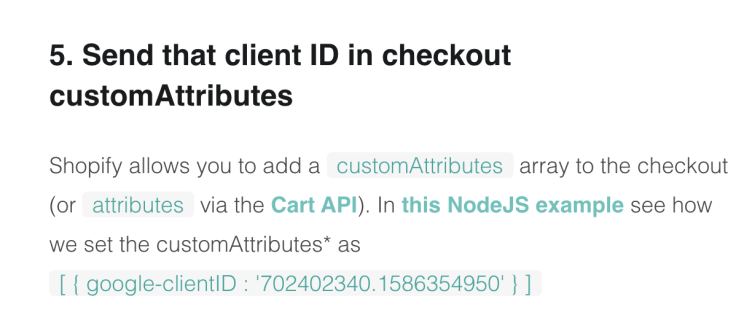 Your set up is now complete: