You can have any number of team members in your Littledata account at no additional cost. We recommend adding team members during your free trial period so they can get familiar with using the app and setting up connections and integrations.
To manage team members or respond to requests to join your team, login to your Littledata account and go to Settings > Members. The Settings menu is marked by a gear icon in the lower left of your Littledata dashboard.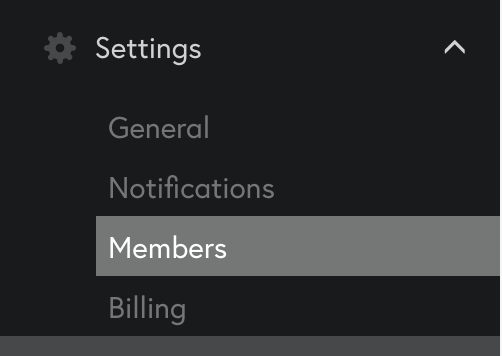 How to manage team members
On the team members page in the Littledata app, you can manage current team members, invites and permissions.
Invite a team member: add a team member's name and email to send them an invite. We'll email them a link to create a free account and join your team.
Manage team members: There can only be one account owner, and only the owner can approve requests or remove existing members from the account.
Invited members: Pending requests to join your Littledata team appear in the 'Invited members' section. If invited members are here for awhile, you might want to ping them on Slack or email to make sure they received the invite.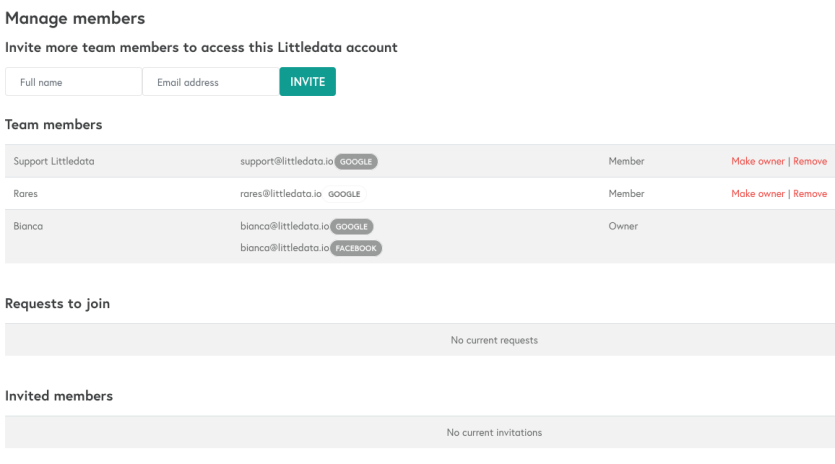 How to approve a request to join your team
If your are the owner of the account, you will receive an email notification when a new team member requests to join your team. You can then approve the request in the Members page in the Littledata app.
How to request access to an existing Littledata account
Follow these steps to create a free Littledata account and request access to an existing team.
1.  Go to Littledata's website and click Sign Up.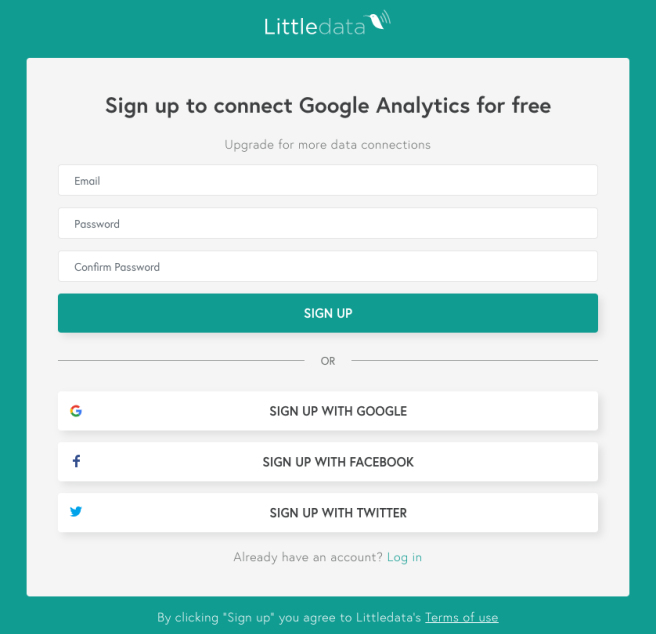 2.  Instead of setting up a new site, you're going to join an existing team. Type in the app name that you're trying to join or the website URL.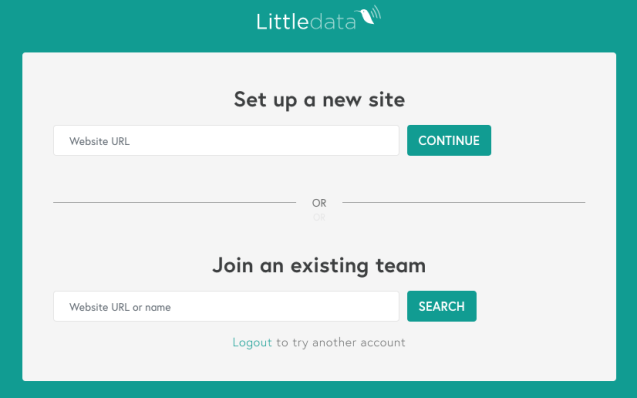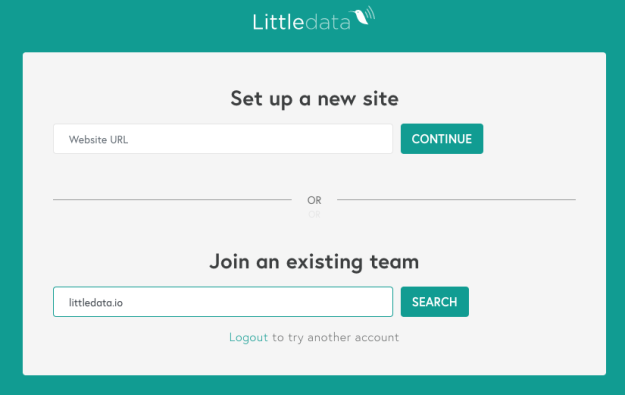 3. Send a request to join the team.
 4. The store owner will need to approve your request to join the team. We'll send you an email notification once your request is approved.
How to transfer ownership to another team member
Note: If the owner of the subscription still works at the company, the owner can make this transfer themselves. If not, jump to step 3.
Make sure that the team member who will become the owner has a Littledata subscription. If they don't, follow the steps in the above FAQ to request access to the Littledata account before proceeding.
Once that has been completed, and the user has an account, the current owner can go into the App > Settings > Members and click on Make owner.
If the owner no longer has access to the subscription, or is otherwise unavailable, please email our support team at support@littledata.io
The support team will invite you to access the subscription and then transfer ownership to your account.