With this feature you can:
Manage current members
Invite new team members
Respond to requests to join your team
Note: To manage team members, login to your Littledata account and go to Settings > Members. You can access the Settings menu by clicking on the gear icon on the upper right, and you'll find Members in the menu bar on the left.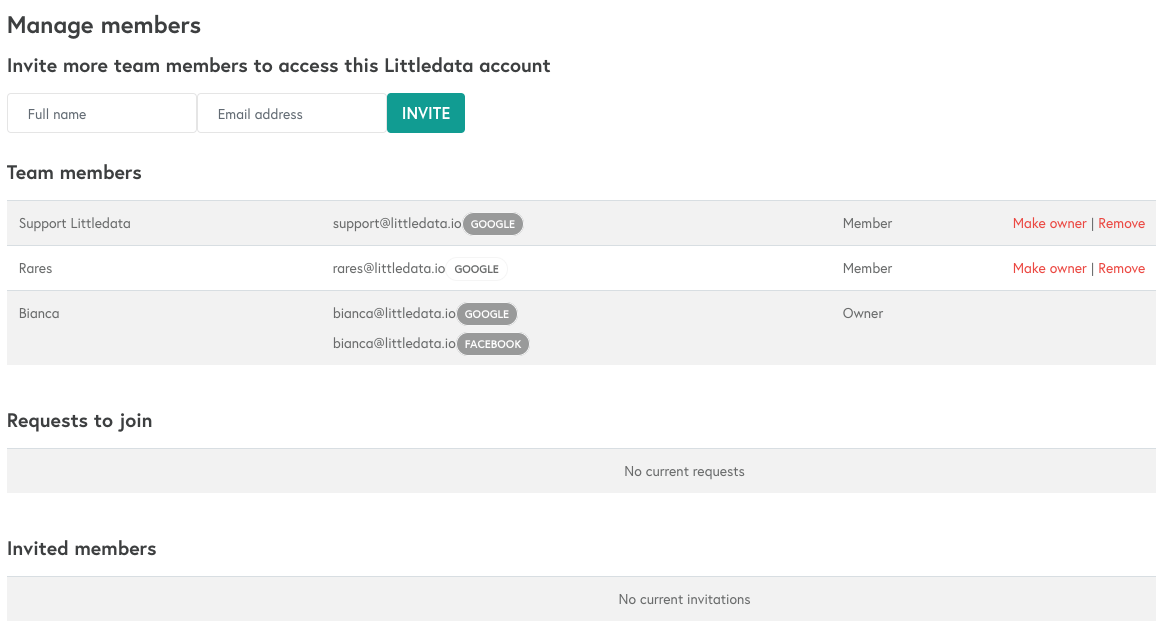 As the owner of the account, you'll be able to remove existing team members and invite team members to join.  You will also be able to accept requests to join your team.
To join a new team follow the steps below.  If you are joining a team, you will have access to the app.
1.  Go to Littledata's website and click sign up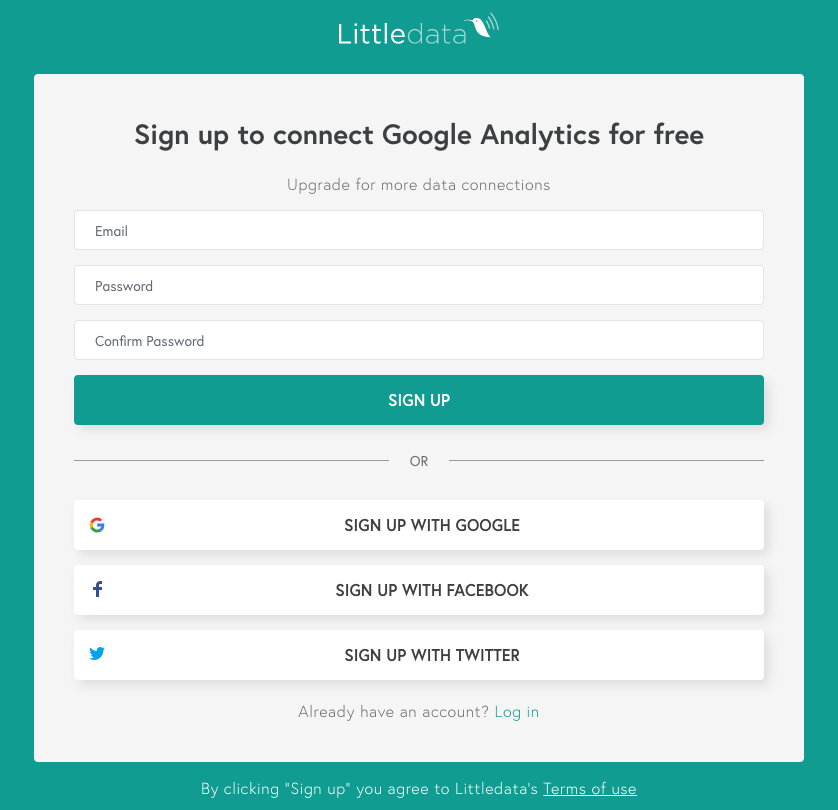 2.  Instead of setting up a new site, you're going to join an existing team. Type in the app name that you're trying to join or the website URL.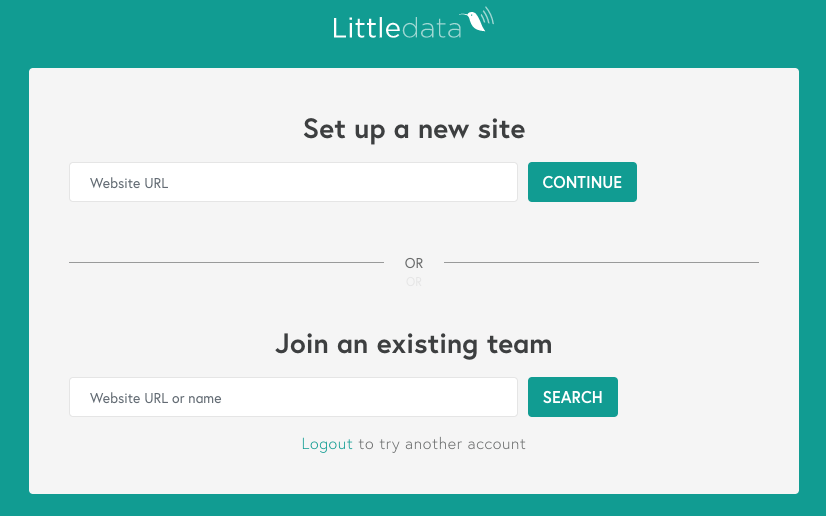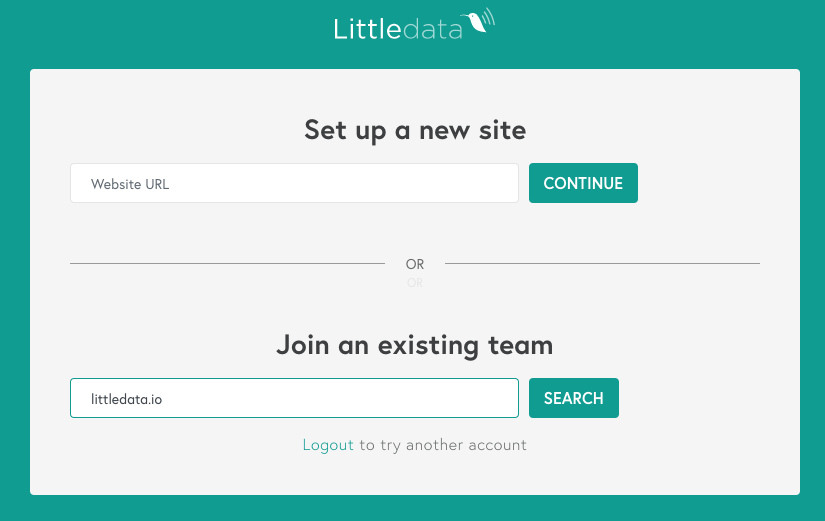 3. Send a request to join the team.
 4. Wait for the store owner to approve your request to join the team.
Happy Exploring!