Note: Littledata's Google Ads connection provides an easy way to see accurate conversion data in Google Ads. You only need to follow this guide if you also want to see view-through conversions from video or display ads
Step 1. Go to Shopify Admin > Online Store > Themes.
Step 2. Hit Actions > Edit Code:
Step 3. Look for Littledatalayer.liquid under the Snippets folder and modify the file as follows.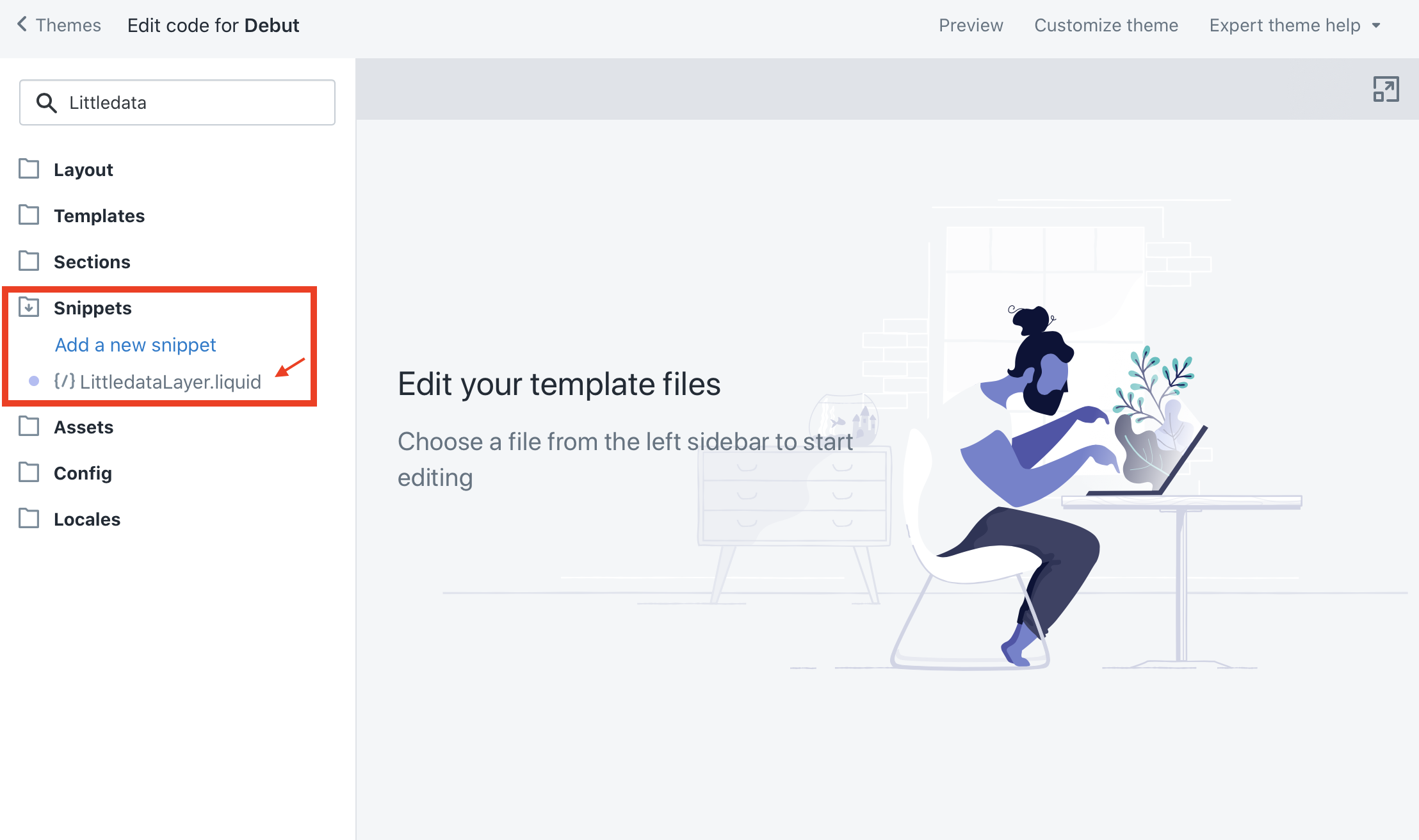 Change the LittledataLayer object to include the following extra line of code:

					




googleAdsConversionIds: ['AW-12345']




 
where AW-12345 should be replaced with your Google Ads account ID, or comma-separated list of Ad accounts.
Once you are done, click 'Save'.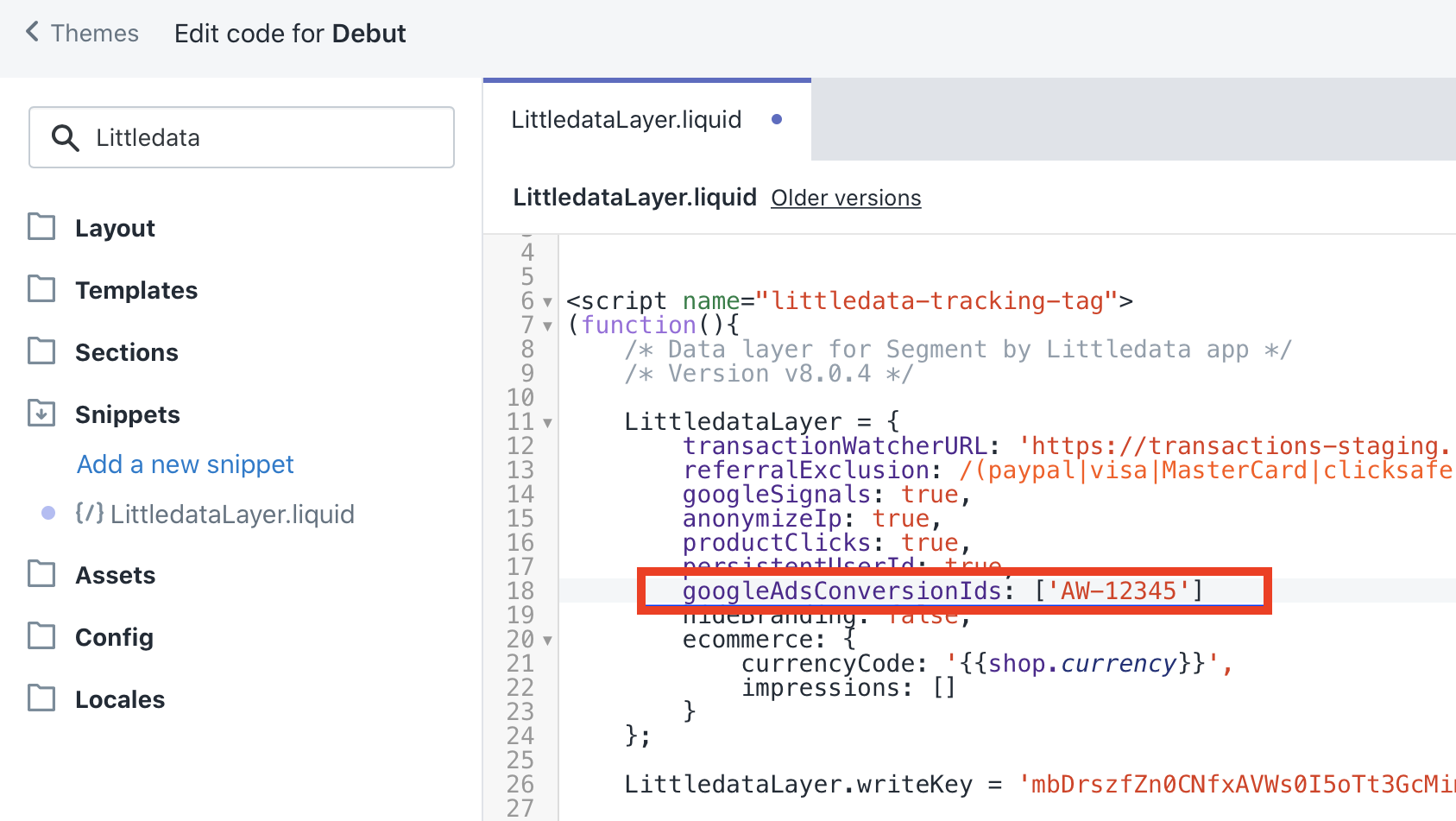 Our Shopify tracker will now load the gtag tracking on all your pages – no need to do more.
Complete LittledataLayer object for your reference:

					




LittledataLayer = {
   transactionWatcherURL: 'https://transactions-staging.littledata.io',
   referralExclusion: /(paypal|visa|MasterCard|clicksafe|arcot\.com|geschuetzteinkaufen|checkout\.shopify\.com|checkout\.rechargeapps\.com|portal\.afterpay\.com|payfort)/,
   googleSignals: true,
   anonymizeIp: true,
   productClicks: true,
   persistentUserId: true,
   googleAdsConversionIds: ['AW-12345'],
   hideBranding: false,
   ecommerce: {
      currencyCode: '{{shop.currency}}',
      impressions: []
   }
};