Littledata's ReCharge connection automatically tracks first-time and recurring orders from the ReCharge checkout and sends that data to Google Analytics and Segment. Follow the below steps in-app in order to complete the connection.
Note: ReCharge v2 is the latest and improved version of our ReCharge integration. As of 27.11.2019, the old ReCharge v1 integration will be deprecated.
Step 1. Go to the Connections tab in the Littledata app and hit CONNECT on the ReCharge widget:
Step 2. You will have to authorize your ReCharge account by pressing Authorize ReCharge:

Step 3.  Next, you will have to activate the Littledata integration for ReCharge by pressing Install: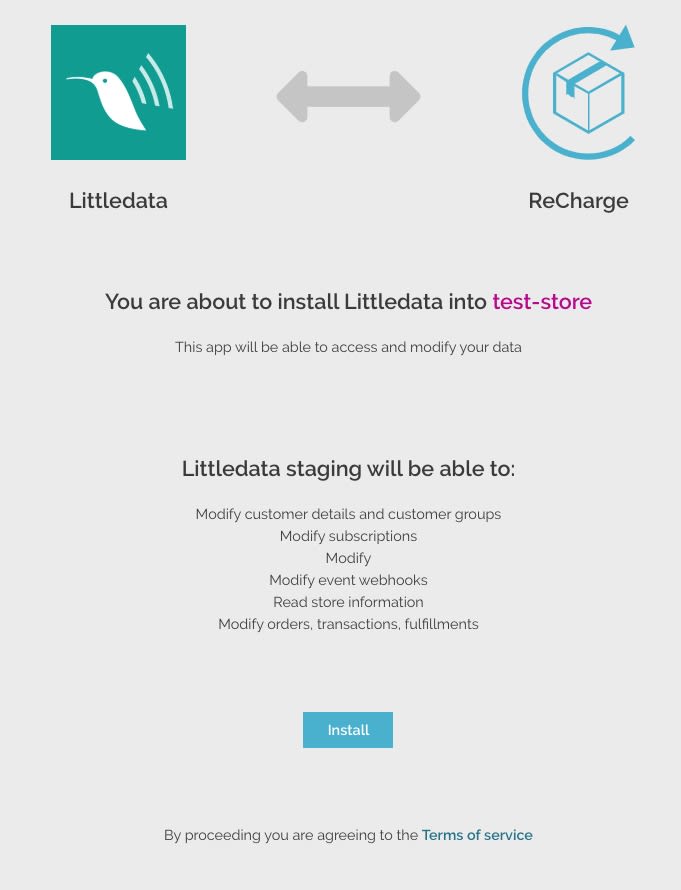 Note: Webhooks will be applied automatically to your ReCharge store.
Step 4.  Next, change the Google Analytics integration ID in ReCharge's integration admin: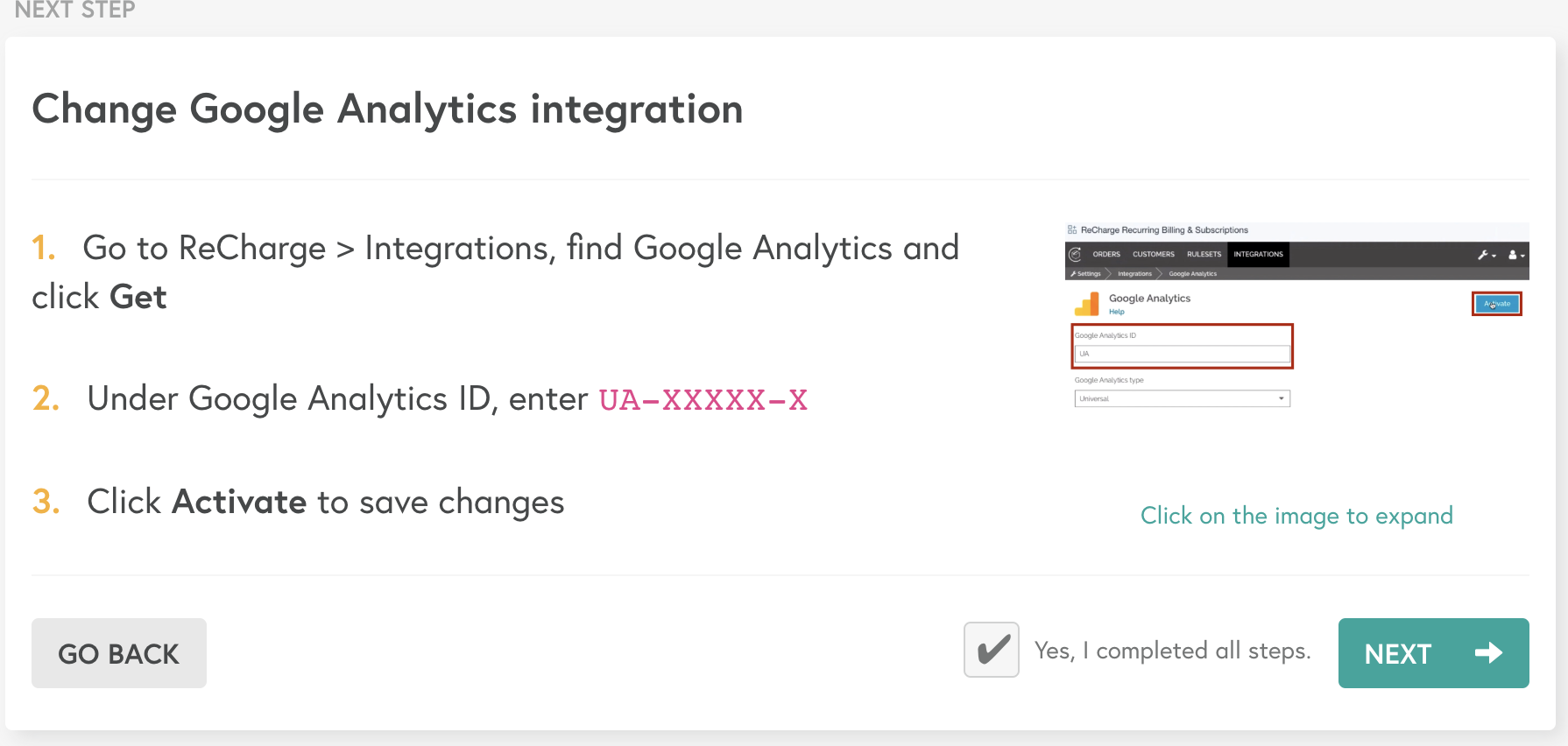 Step 5. Add a new view for recurring payments:
A) By choosing the RECOMMENDED option – a new view for recurring payments will be created in Google Analytics; Littledata automatically applies a filter to all the other views to exclude recurring payments.
If the Recommended path was followed, the integration is now complete. Continue reading below if you chose the Custom route.
B) By choosing the CUSTOM option, you will need to manually apply the filters and add a new view to your Google Analytics by following the steps detailed on the "Custom view setup" and "Custom filter setup" screens: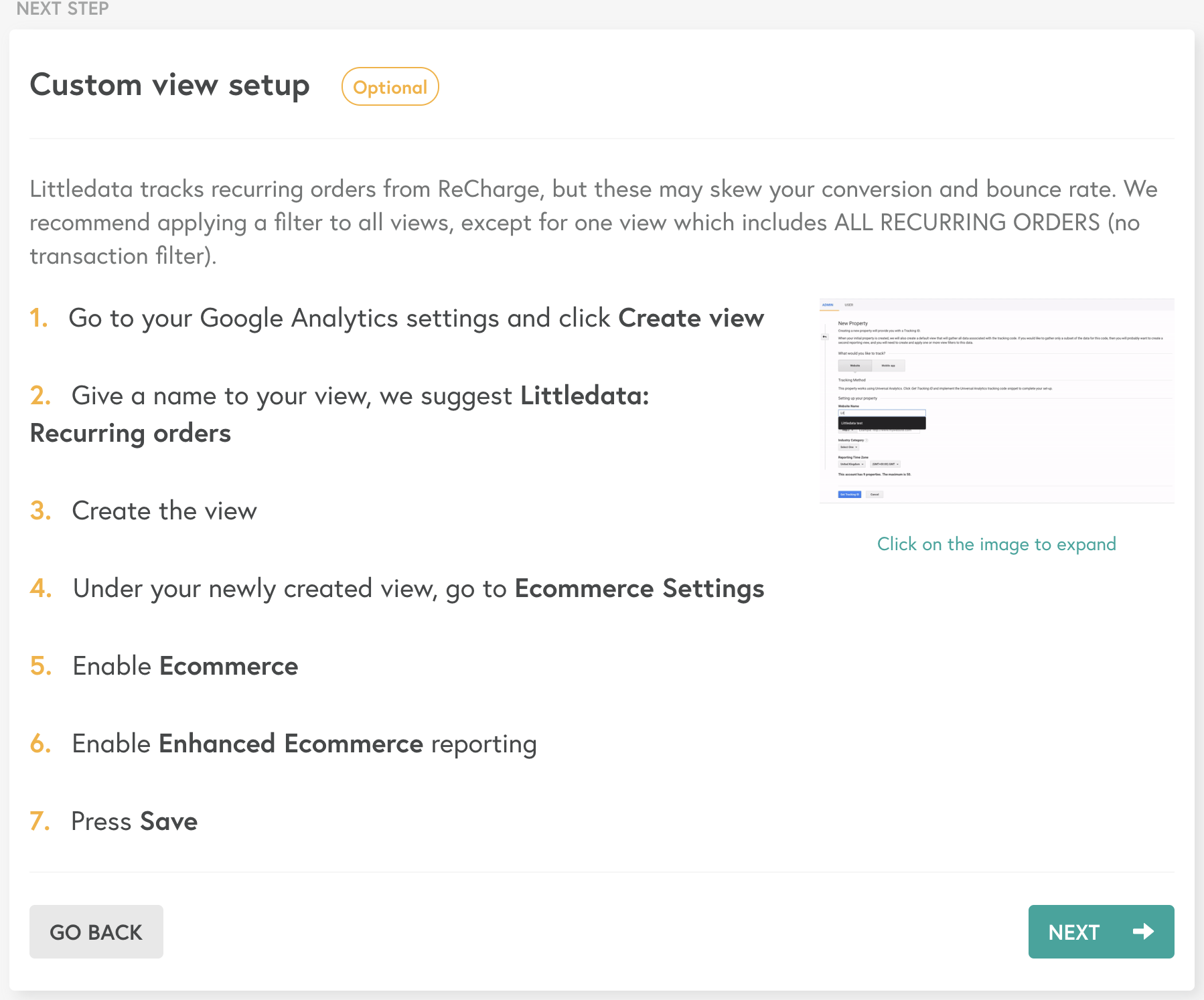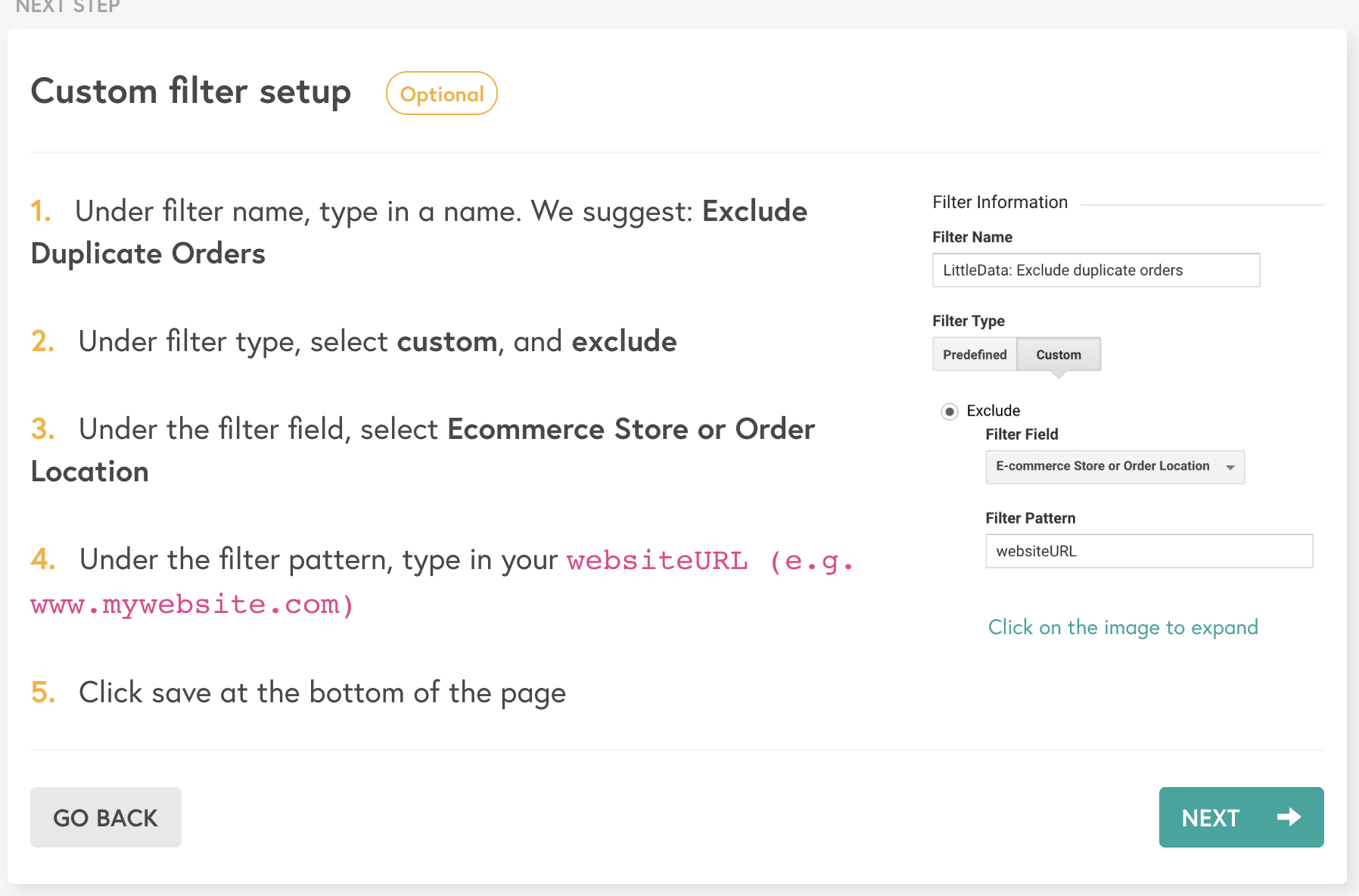 Great Job!  You've completed the basic setup for integrating Littledata with ReCharge. Our app can now start collecting accurate data about your marketing campaigns, subscription plans, and recurring payments.