Google Analytics 4 (GA4) is the latest version of Google Analytics, replacing Universal Analytics (UA) as the default for new GA properties in 2020.
GA4 has been rebuilt from the ground up, and offers speed, feature and flexibility benefits over UA.
Although a few GA4 ecommerce features are yet to be released, we recommend all Shopify stores start to capture data in GA4 in parallel with UA. UA data cannot be imported into GA4, so you will need at least 6 months of historical data before you finally switch over to GA4.
Note: Caveat: until Google resolves a bug with matching server-side events, some of the reports will not work (details below). We will update you when this changes.
How to set up Shopify to GA4
For new customers
During the onboarding steps you will be prompted to provide a GA4 measurement ID and access token.
For existing customers
We are working on settings to add the GA4 measurement ID. Until then, please reach out to our support team.
Which reports can you trust now in GA4?
Realtime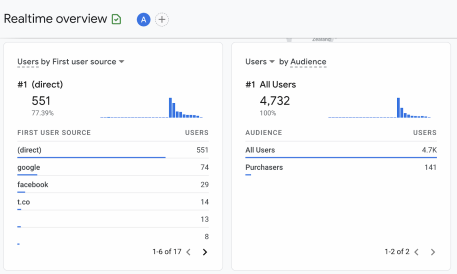 User acquisition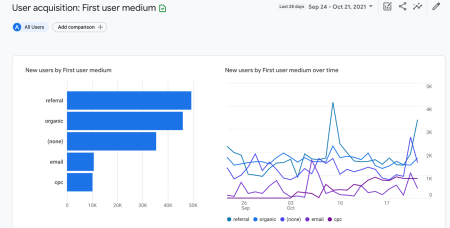 Engagement overview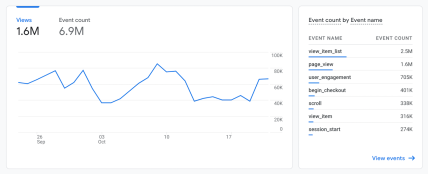 Events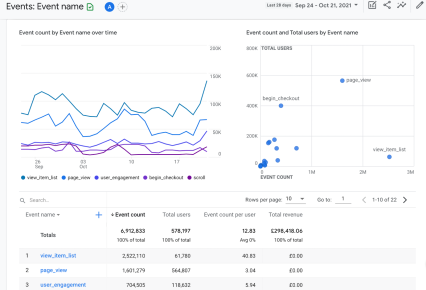 Conversions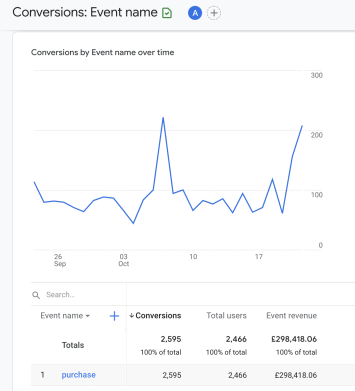 Ecommerce purchases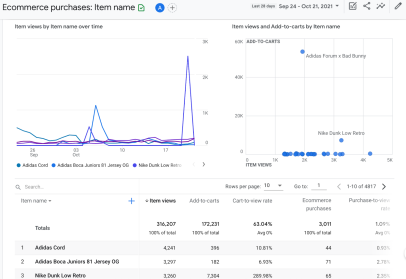 Demographics
Tech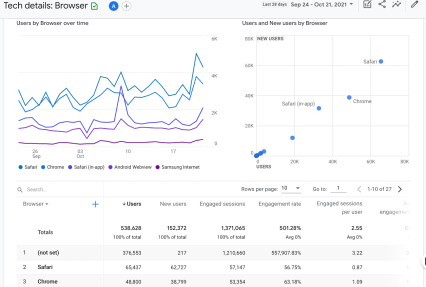 Acquisition overview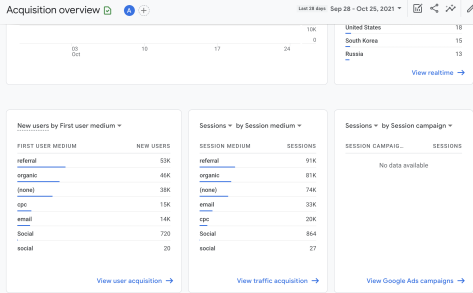 Retention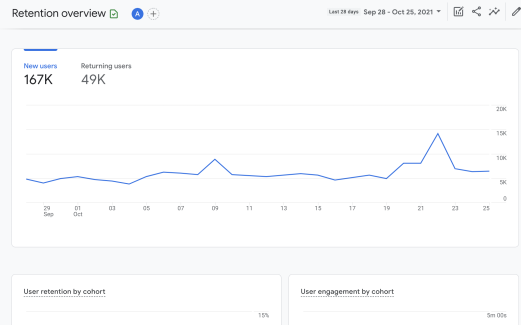 Which reports will be fixed by early 2022?
Pages and screens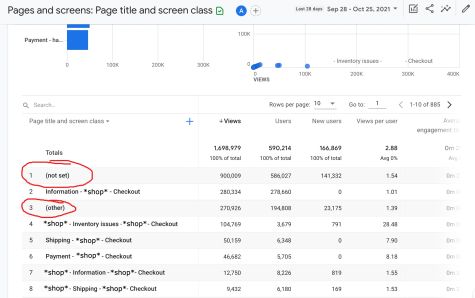 Monetisation overview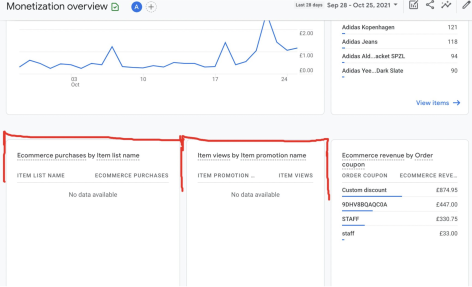 Traffic acquisition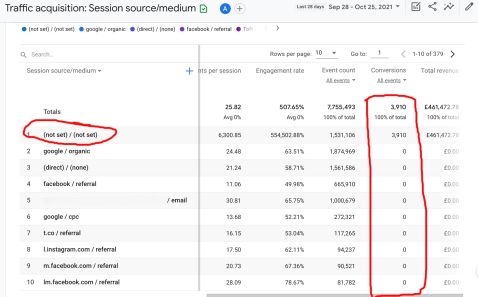 What is the bug preventing these reports from working?
Littledata's tracking works by linking client-side events (e.g. page views) with server-side events (e.g. Adds to cart or Purchases).
In Universal Analytics these events were linked into one session automatically, if we specified the same Google client ID, and the events were sent within 30 minutes of each other.
In GA4, sessions work differently: the tracking script on the browser creates a session identifier for each session, and all events in that session need to include the session ID as a property. Unfortunately, GA4 does not currently recognise the session ID that is sent to their servers via Measurement Protocol.
As a result, the server-side events are not linked to a session, and reports based on sessions - like the traffic acquisition report - cannot show a unified user journey including purchases.
Google has advised us this problem will be fixed in early 2022, so we will update all customers when we know more.