Shopify is one of the best ecommerce platforms, but its standard integration with Google Analytics is quite limited.
How can you expect to improve marketing ROI without marketing-channel attribution for every type of sale in your store? How can you expect to increase sales without a clear picture of shopping cart behaviour? How can you grow a business unless you understand what share of your sales comes from repeat buying versus new customers?
Littledata automatically integrates with your Shopify or Shopify Plus store to accurately capture every customer touchpoint, product performance, and sales data in Google Analytics.
Below is a table outlining what you can track with the Littledata Shopify app for Google Analytics: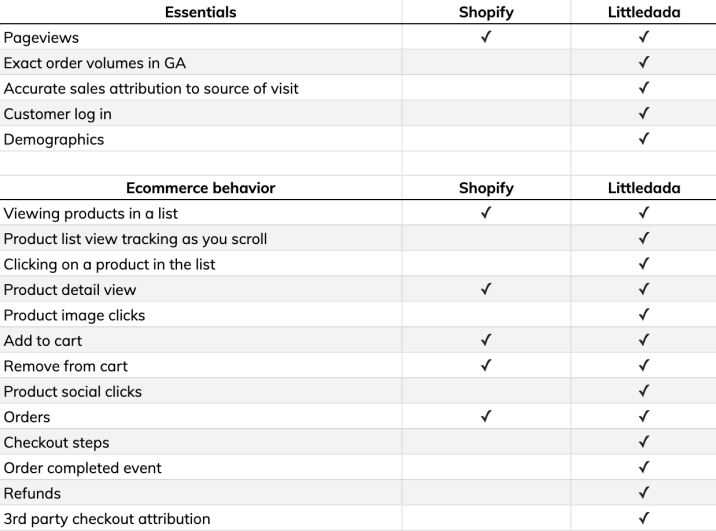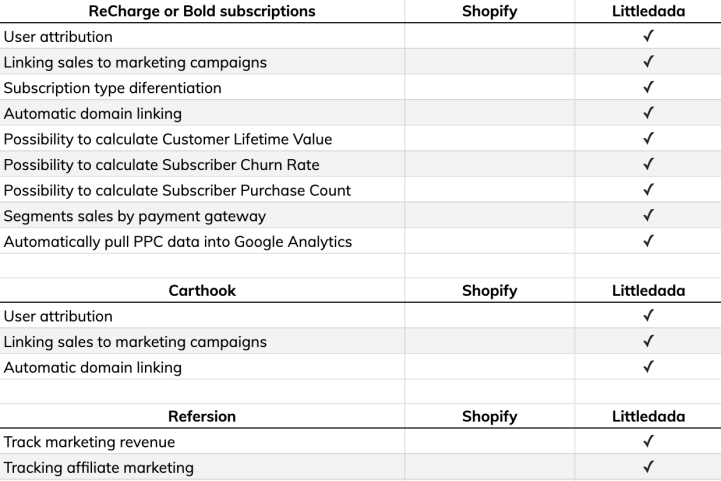 Start your free trial today here!