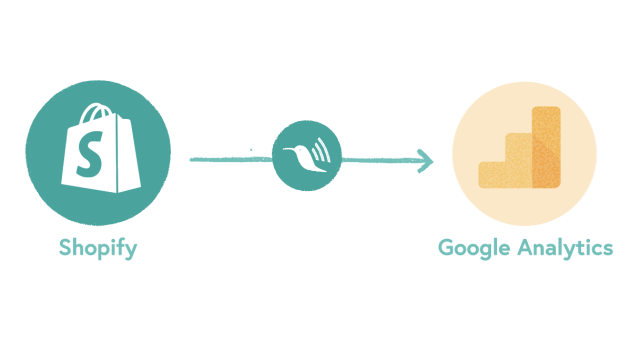 Shopify is one of the best ecommerce platforms, but Shopify's native analytics have several known issues, and the platform's standard integration with Google Analytics is incomplete and unreliable.
Littledata's Shopify connection uses a combination of client-side and server-side tracking to ensure 100% accurate data about your Shopify store in Google Analytics. Littledata automatically integrates with Shopify and Shopify Plus sites to capture every customer touchpoint, including sales, marketing and product performance data.
You can install the Shopify to Google Analytics connection from Littledata's website or the Shopify app store. These are different points of entry to the same app experience.
This help article includes an overview of app benefits and a table outlining the differences in tracking.
Tip: Using Segment to connect your shopify store with Google Analytics and other data destinations? Read more about Littledata's Shopify to Segment connection.
Connection benefits
Combination of client-side and server-side tracking to capture browsing activity, orders and refunds
Accurate marketing attribution (sessions stitched together automatically)
Custom dimensions for calculating LTV and more
Minimal, super-fast script and GTM/data layer
Works with headless Shopify setups
Connection details
What you can track with the Littledata Shopify app for Google Analytics. This chart outlines what you can track with Littledata that you can't track with Shopify's native analytics or default GA integration.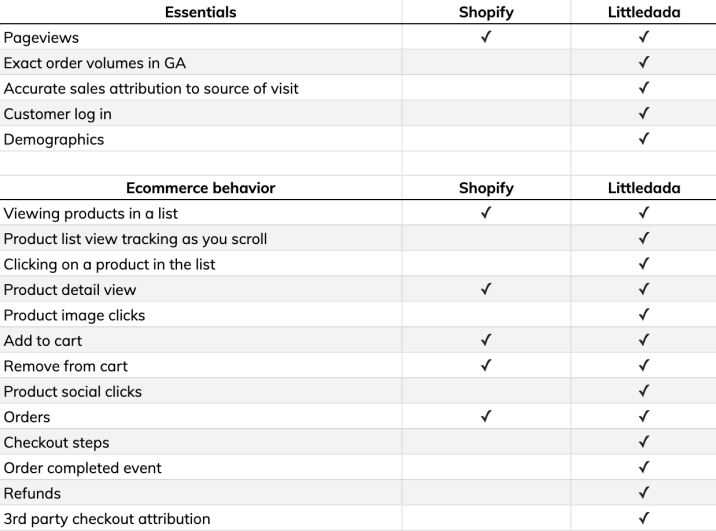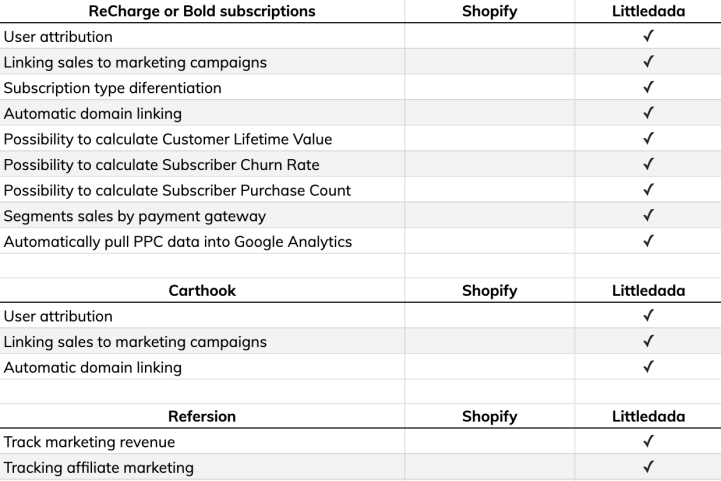 Learn more
Ready to get accurate data automatically?