Below is a table of events that Littledata's Segment connection sends from Shopify to Segment. These events will show up as tables in your warehouse, and as regular events in your other Destinations.
Events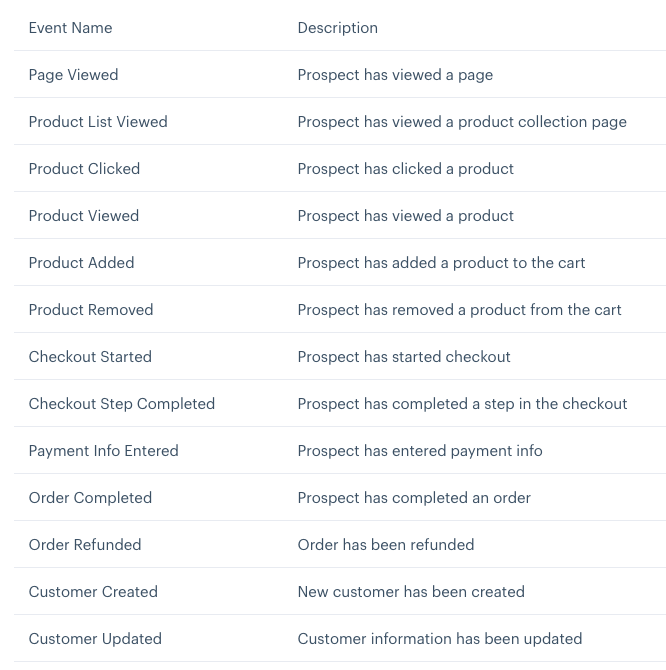 In addition to the events tracked as standard, the following hits can be tracked based on page path:

Event Properties
Below are tables outlining the properties included in the events listed above.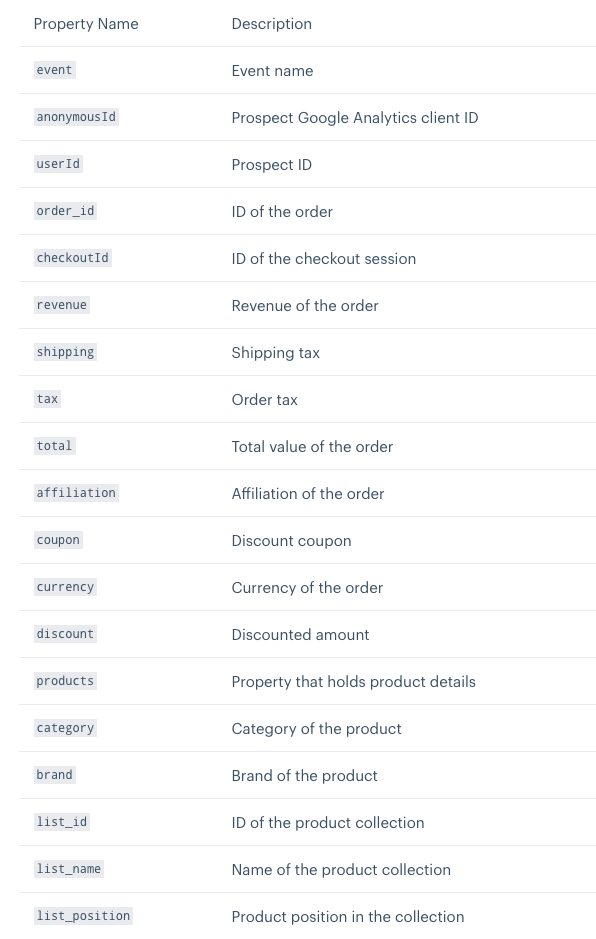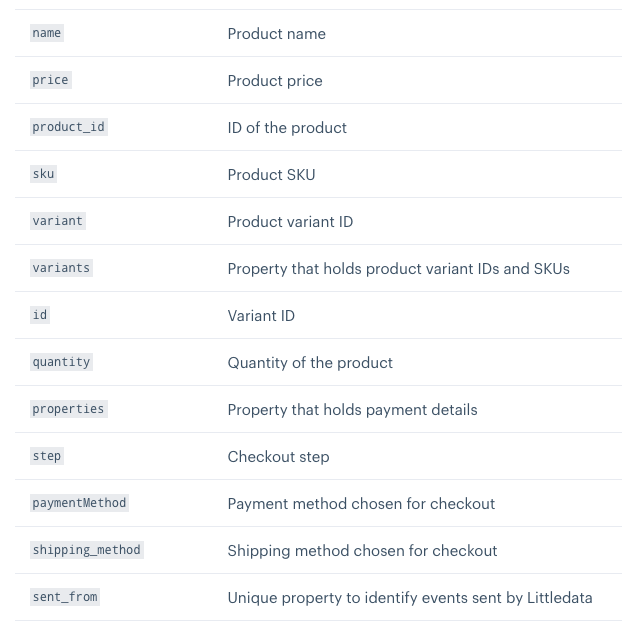 How does it work?
Littledata's script uses server-side tracking to capture essential events in the customer journey, including browsing behavior, checkout steps, sales data and customer data. The data is tracked in your Shopify store, then sent to Segment. Adding Shopify to your Segment sources makes it easy to include Shopify data in single customer views and push your Shopify dataset to Segment destinations.
Sign up for a free trial today.