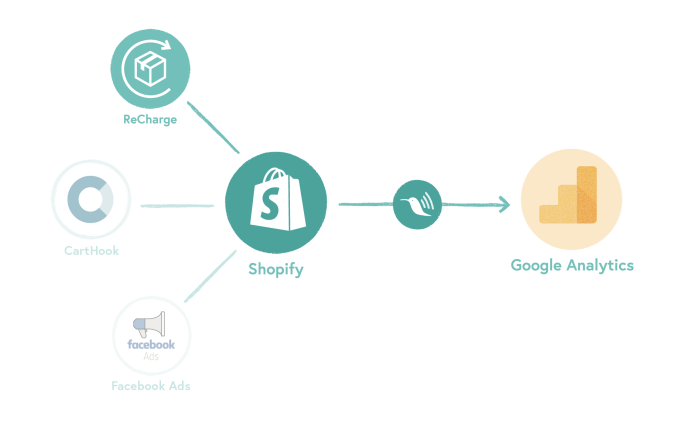 Littledata's ReCharge to GA connection augments your basic Shopify store tracking by:
Cross-domain tracking for accurate attribution


Cross-domain tracking ensures that when your customers are redirected to ReCharge checkout domains, the original subscriber ID is not lost and a unified customer journey can be traced in GA

First-time Payment and Recurring Payment Views


Littledata sets up an additional Google Analytics view, with all the recurring orders – simply called the 'Recurring orders view'. For all subscriptions that started

after

you installed the Littledata app, you will be able to group those payments by subscriber, and group by the marketing channel or campaign which caused them to start subscribing.

GA filters to exclude recurring and duplicate orders
Littledata automatically adds the following filters were added to your Google Analytics View:
– LittleData: Recurring orders (exclude)
– LittleData: Duplicate orders (exclude)


These filters help exclude recurring and duplicate orders from this View, respectively

Note:  Don't delete 'Littledata: Recurring orders' filter from the original view, otherwise, your ecommerce conversion rate and bounce rate will be affected.

Custom dimensions for reporting
Littledata adds four new custom dimensions, which you can add to any custom report.
These are:
– The Shopify Customer ID
– Date of last subscription payment – so you can build cohort reports
– Number of purchases/order count


– The lifetime value of the customer (as measured from Shopify's order history)

These dimensions can be especially powerful when used with GA 360 to export an audience for remarketing. For example, you could create a display advertising campaign just for customers which had subscribed for at least 3 months but were now lapsed.