When it comes to website Optimization, the server response time is sometimes overlooked in favor of web page optimization. Still, a well built web page will still be displayed slow if the server response time is slow. Google recommends a server response of under 200ms.
Monitoring and improving this web performance metric is highly recommended in order to deliver a good user experience. In fact, having a fast responding server time will help you increase the user engagement level and increase your conversion rate on low performing devices and browsers.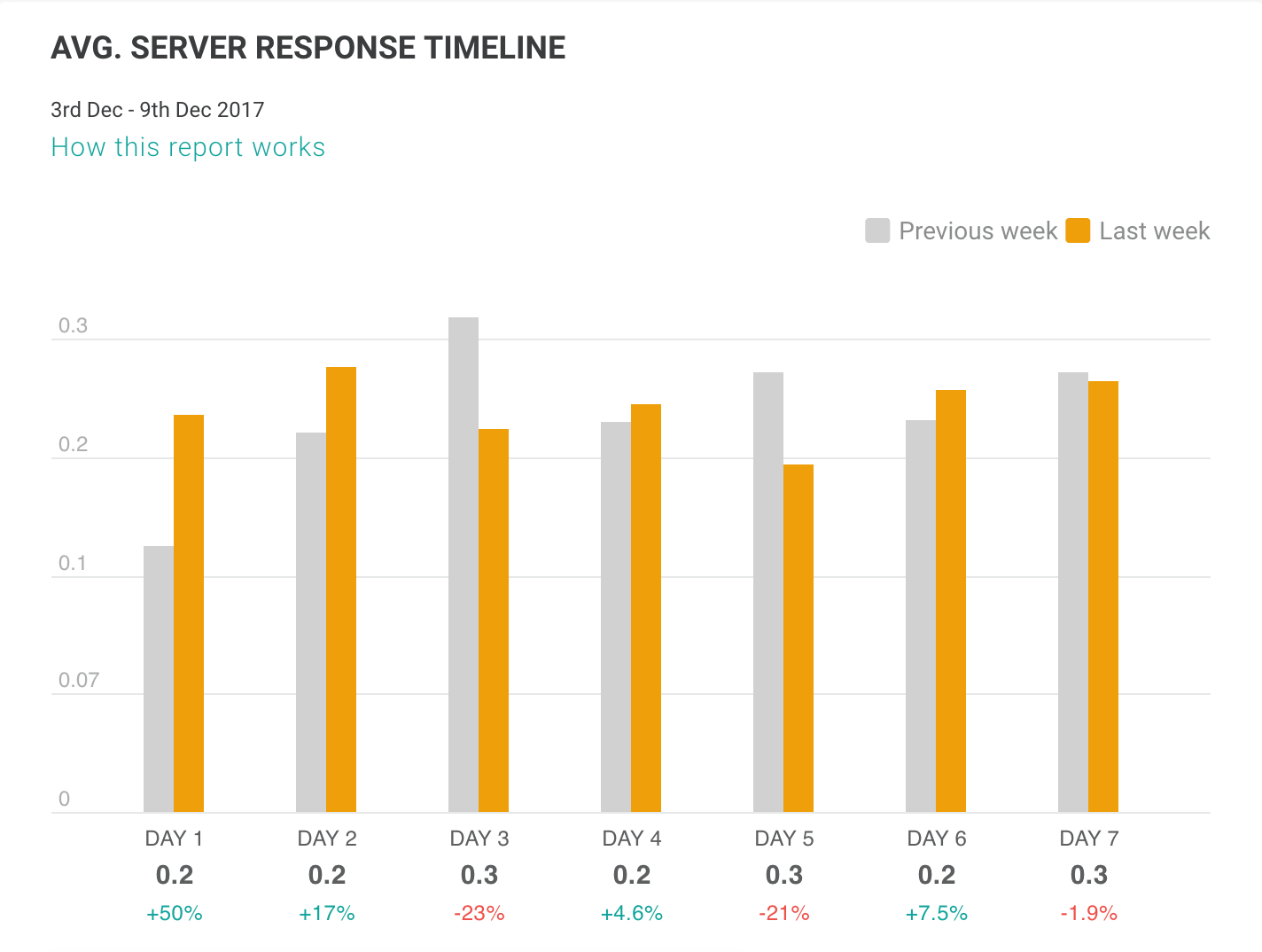 This bar chart presents you the average server response time on a day to day basis to help you monitor your website's performance. You can correlate these stats with the sales performance stats and understand the effects on your user's experience.