Broken links leading to 404 / not found pages are not only bad for user experience but lead to Google downgrading your site.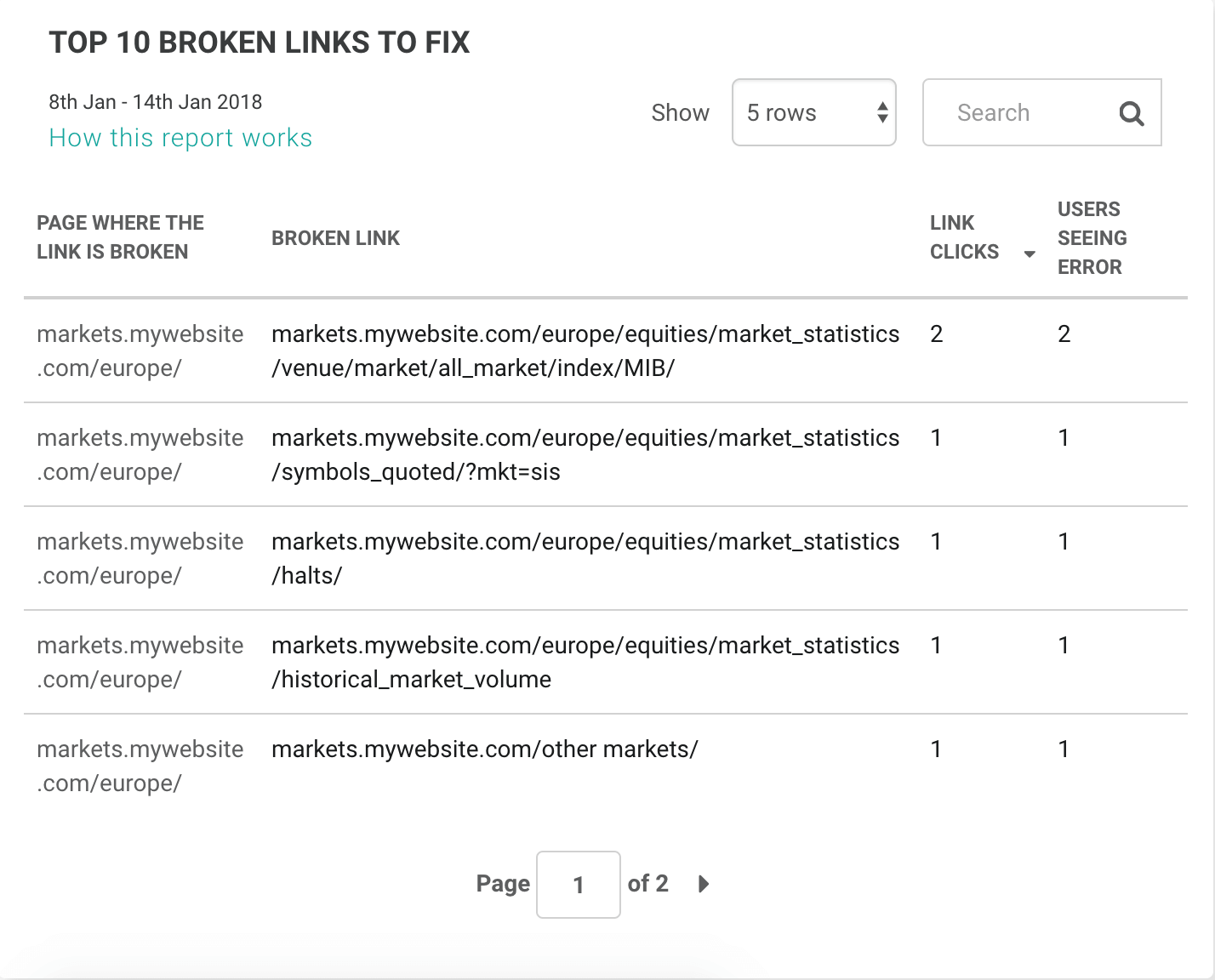 Instead of manually checking your website for broken links, this report will save time by quickly showing you which pages the most commonly followed broken links are on.
Without broken links, users are more likely to return on your website – easing the way to a higher conversion rate.