Most businesses have different margins on products based on category and also brands. In order to increase the ROI sometimes is a matter of pushing on the items that drive more money in the bank and focus on items with better margins.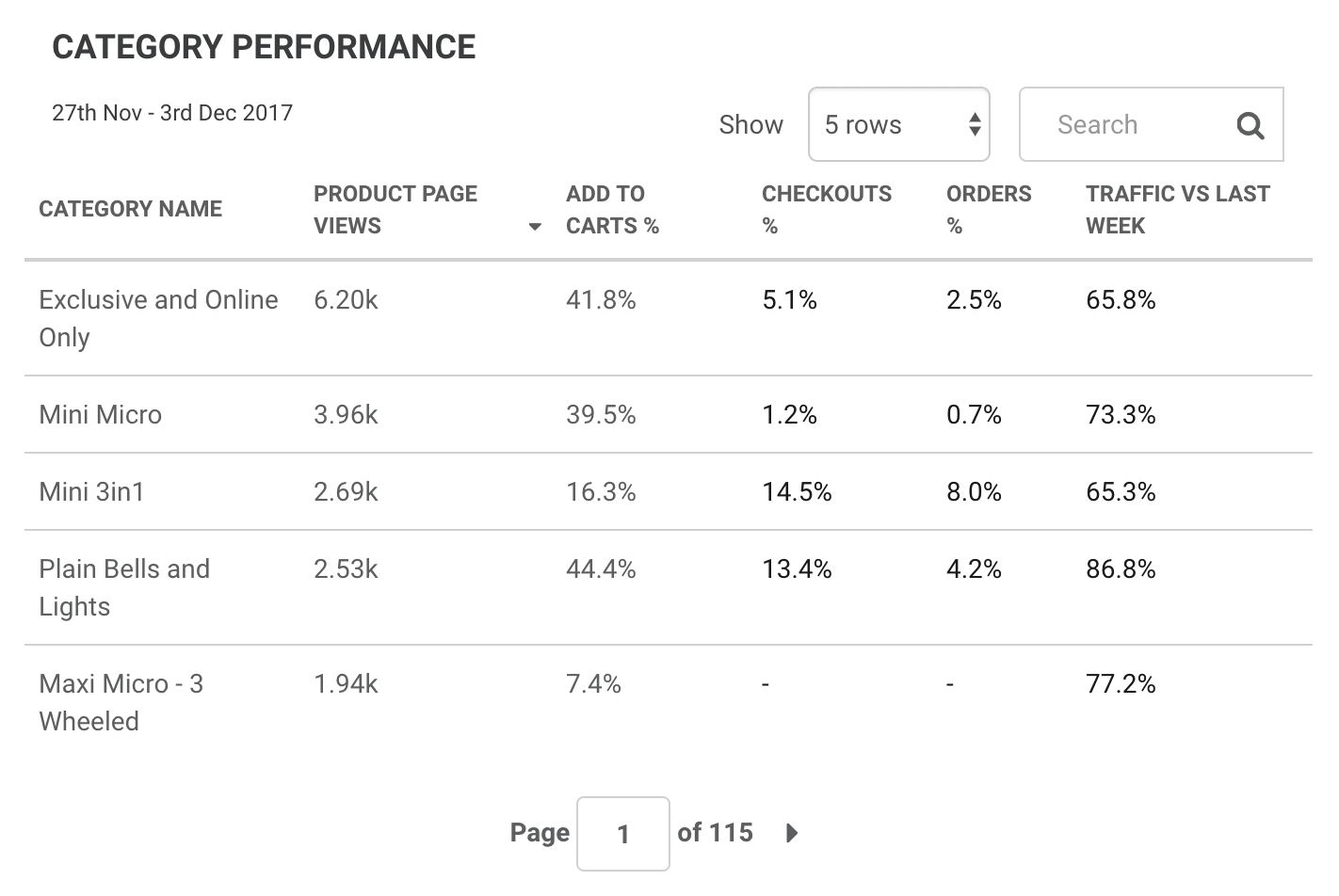 The above report example with show you how users are completing each step in the shopping stage.
The first column represents the name of the category as it is sent with the product in Google Analytics.
The third column is showing how much traffic has visited products in that specific category. Eg. For Exclusive and Online Only had 6.2k sessions in the last week.
The fourth column is telling us how many of those users added a product in the basket after they saw a Exclusive and Online Only product.
The fifth column is telling us how many of the users that say Exclusive and Online Only has gone on the checkout with a product from Exclusive and Online Only in the cart.
The sixth column is the conversion rate for that category. (Orders with Exclusive and Online Only items divided by all traffic to Exclusive and Online Only)
And the last column is added so we can see how the traffic to the product page from week to week has increased (more than 100%) or decreased (less than 100%)