See which marketing campaigns from email, PPC etc generate sales, and how that changes week-on-week.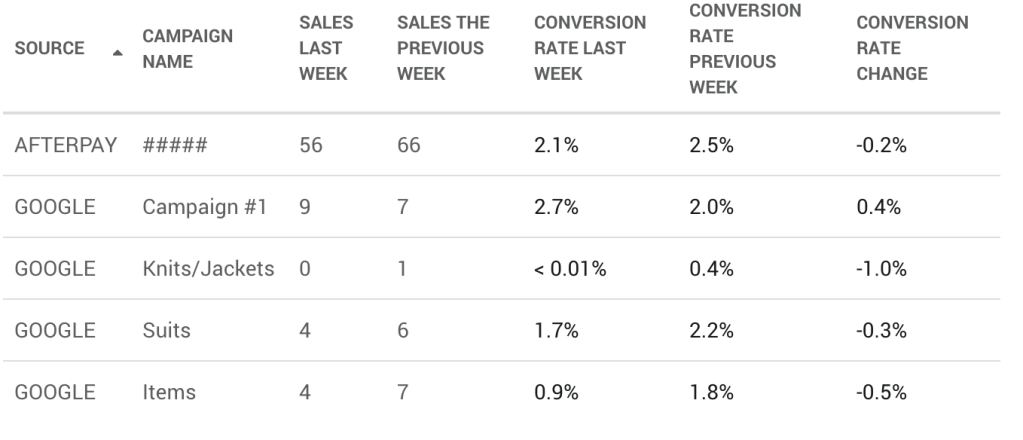 Many online marketing tools set a campaign name when they send the traffic into GA. This may be somewhat cryptic, but if you can search this report to see what sales it brought.
This table shows what percentage of visitors from each campaign convert (i.e. buy something), and how this is changing week on week.  You might use this to evaluate the performance of a particular campaign, or keep track of which campaigns bring the most sales.
This report uses last-non-direct-click attribution (the standard in Google Analytics), so just because a campaign has no sales attributed does not mean no paying customers saw that campaign - it just wasn't the last one they saw before they bought. This is why it may not match the attribution you see in other tools (such as Facebook Analytics)
Stores using our Shopify app will only see accurate attribution from the date after the fixes were applied - see you dashboard to see when that was.