One of the important parts of digital marketing is represented by email marketing. Using instruments like email marketing platforms (MailChimp, Nosto, Bronto, Omnisend or Klavyo) is a real deal but how do you measure the resulted traffic from these platforms?
Furthermore, how can you see the traffic evolution that comes from email marketing campaigns? We have created a report that can make you understand the evolution of your email traffic.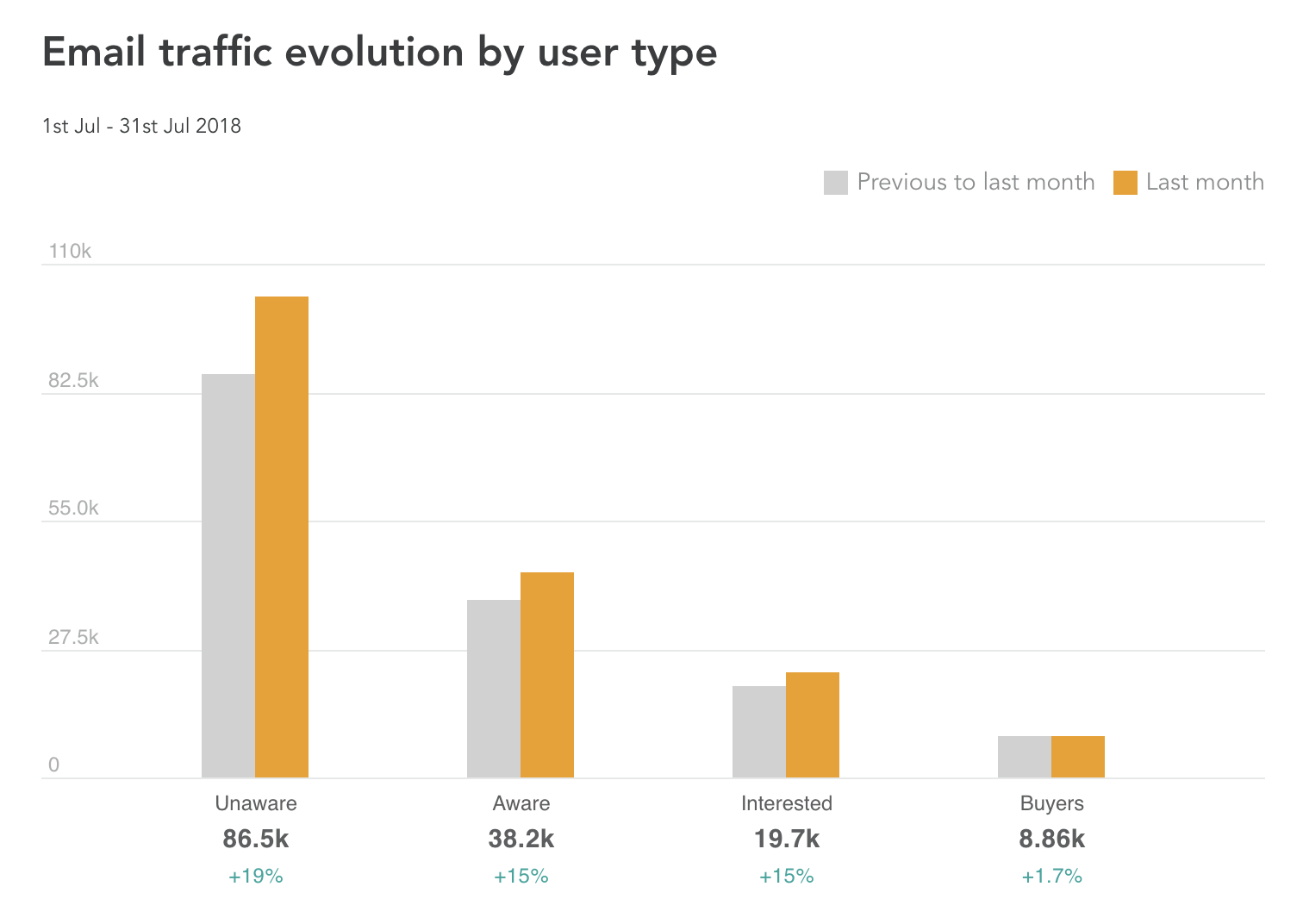 We started this report with the idea of measuring the quality of users that landed on your website from the email marketing campaigns. Based on segments of users from Google Analytics we have created four types of users:
Unaware = users that have not seen your Product Page
Aware = users that have seen your Product Page
Interested = users that added at least one product to basket
Buyers = users that made a purchase on your website
Using these metrics you can have a more comprehensive view of how a user that landed from an email campaign evolves from viewing a product to making a purchase.