Find out which traffic source brings more revenue in order to optimize your marketing campaigns.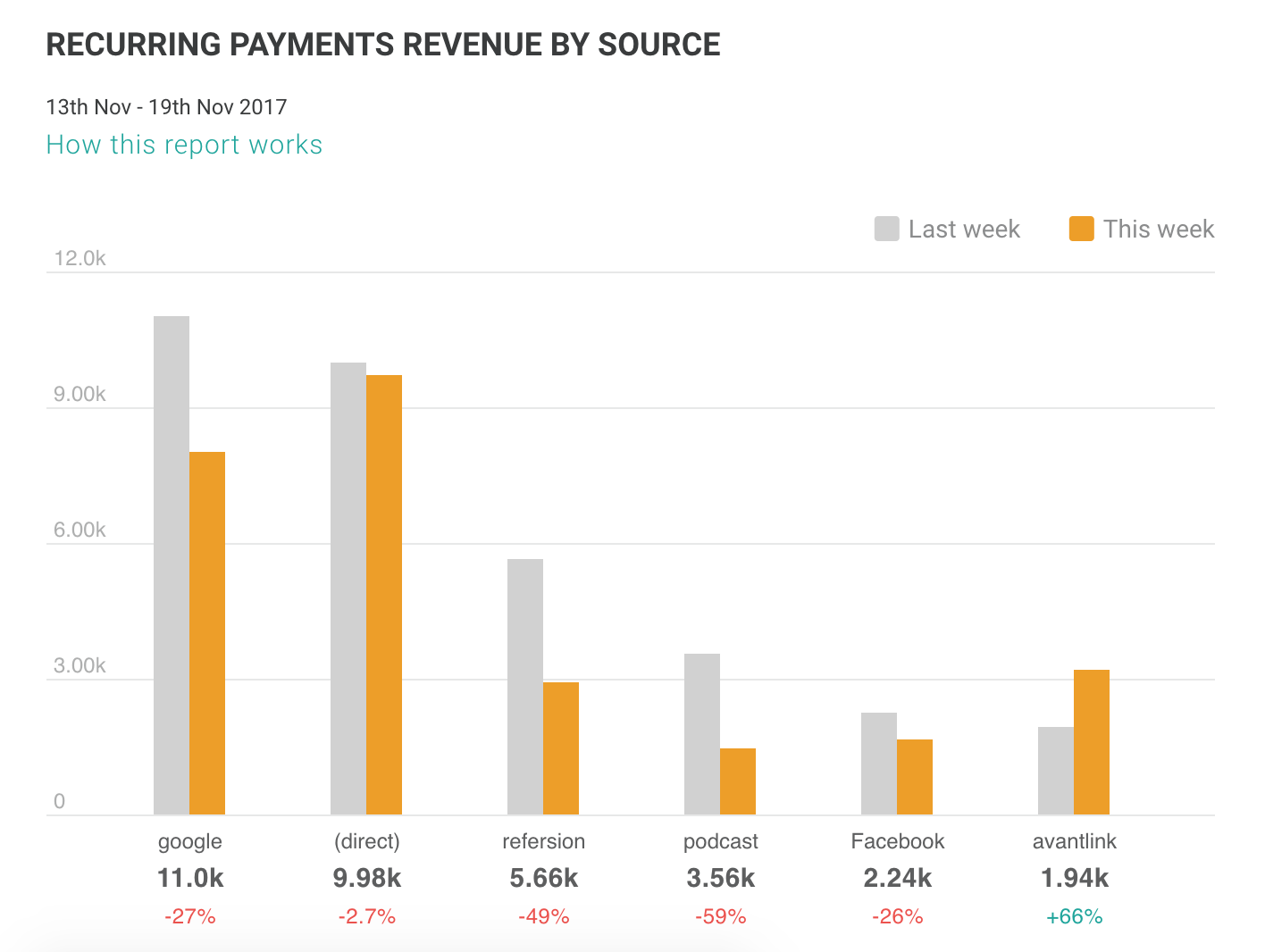 This bar chart shows the traffic sources for recurring payments, in a week on week comparison.
Unless you have subscriptions recurring more than one a week, this chart is an indicator of how your overall marketing mix is leading to recurring revenue.
All the subscriptions started before you installed the Littledata integration will have payments attributed to (direct) – since the true source of the signup is unknown. As those subscribers churn, and you add new subscribers, a greater proportion of the subscription payments will be attributed to other sources.
Understanding which traffic source brings you the most subscription payments can help you configure the marketing campaigns more efficiently, to cut off unnecessary spending on testing channels.