Find out which payment type is bringing the most revenue for you.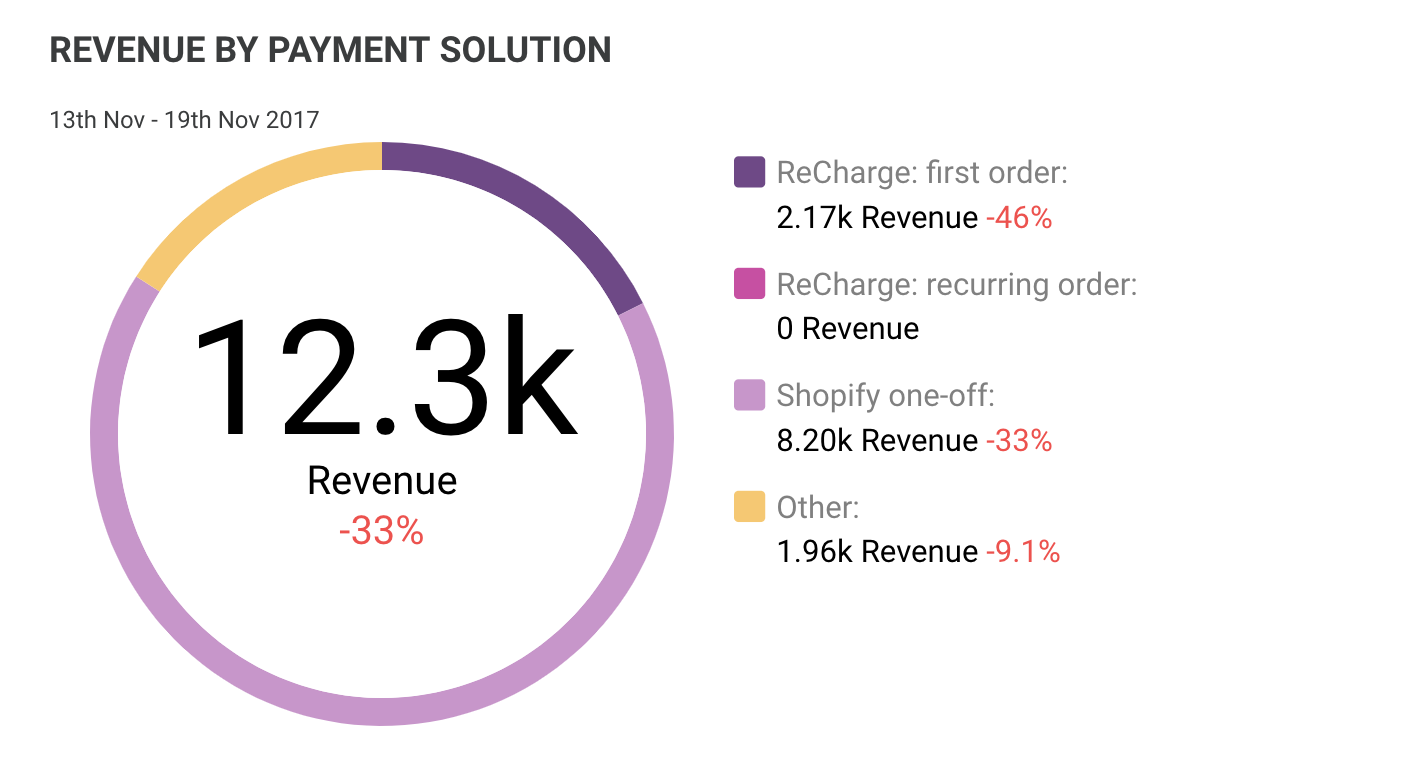 This donut chart report shows your total revenue divided by each payment type, helping you understand the user's preferences in order to optimize the website's conversion funnel and retention rate.
Monitor from week to week how your marketing actions are changing the number of first and one-off orders, as opposed to customer satisfaction changing the subscriber churn.