Oversee the performance of all your marketing campaigns from one place.
Having multiple marketing campaigns on multiple social media platforms, at the same time, can be confusing or make it hard to accurately measure their performance and compare them to one another.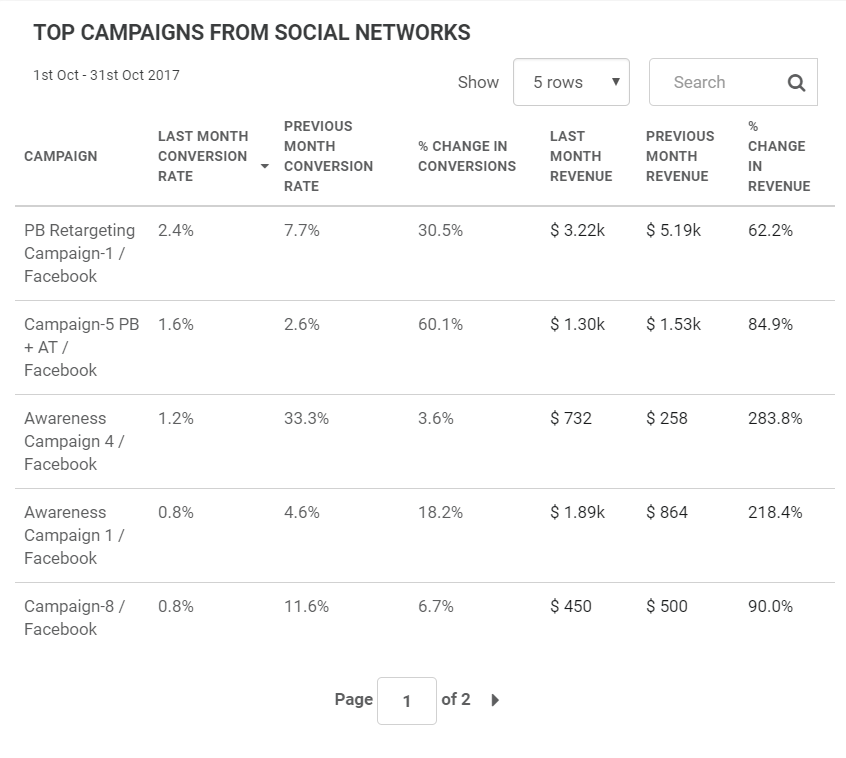 With the help of this table report, you can monitor the results of your campaigns, making it much easier to test, compare and decide on the campaigns which deliver the highest revenue.