The constant changes is the consumer buying and spending habits have forced businesses to change their revenue models to accommodate the new trends in the market.
In the ecommerce world, subscription revenue is golden. Entrepreneurs and investors love subscription revenue because of its predictable nature.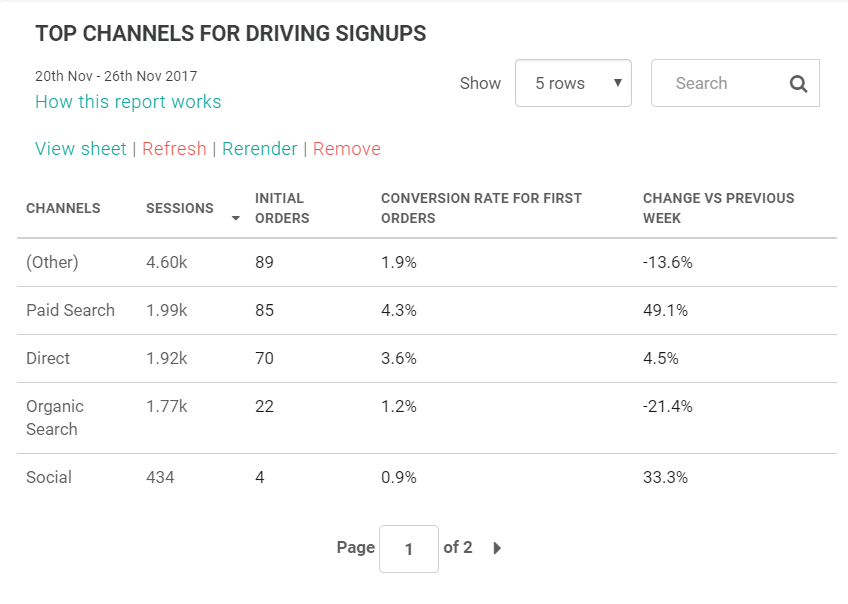 This table report helps you understand which are the best performing channels for driving new subscription signups. The data from this report will help you develop your marketing strategies and monitor your campaigns in order to increase your website's conversion rate.