Understand when users visit your website by time of day in order to optimize your content for optimal user interaction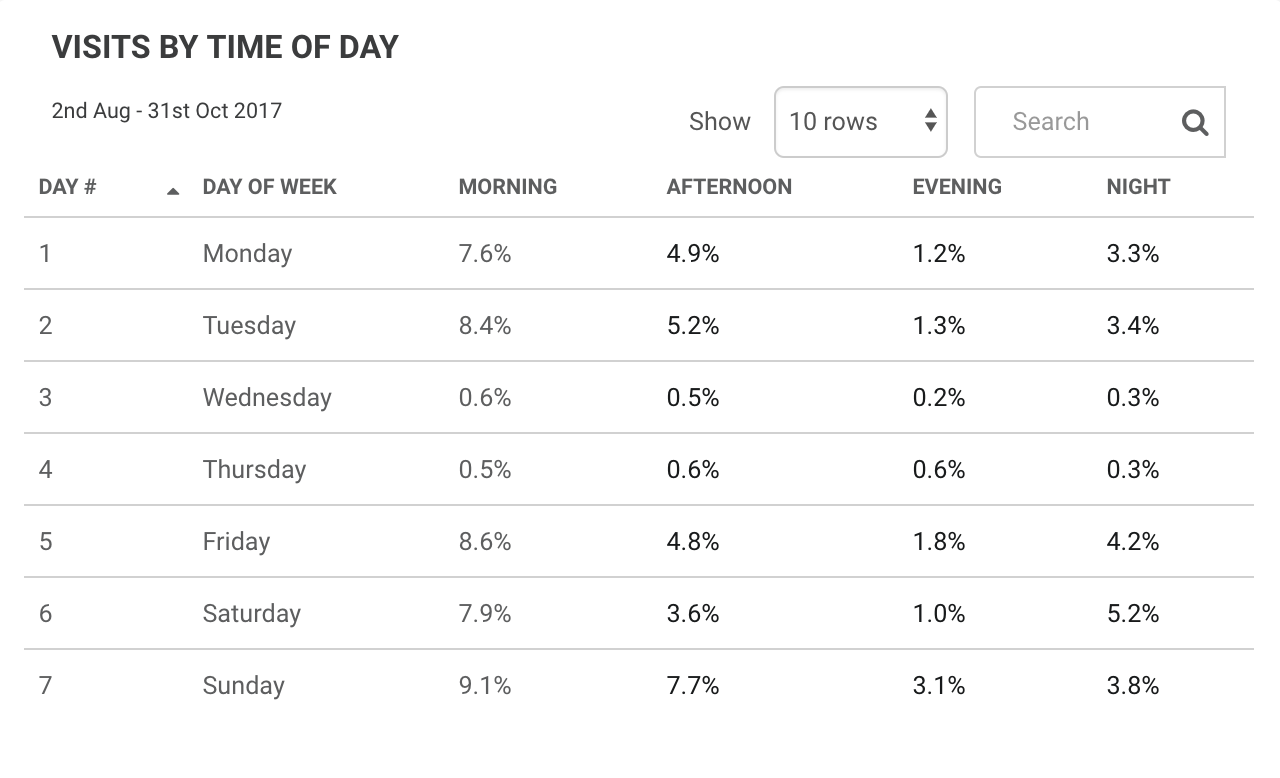 Big differences can be seen by making small changes, and by better understanding your users' behavior, you can improve their experiences and add more value to each of their visit to your website.
This table report shows you the percentage of visits from your daily traffic divided by specific times of the day. By being able to see when users interact more with your website, you can optimize your marketing campaigns spend and tailor the promotional material to increase the number of achieved goals.