For each business is very important the understanding of the target audience. Who lands on your website? What is your conversion rate and who generates revenue?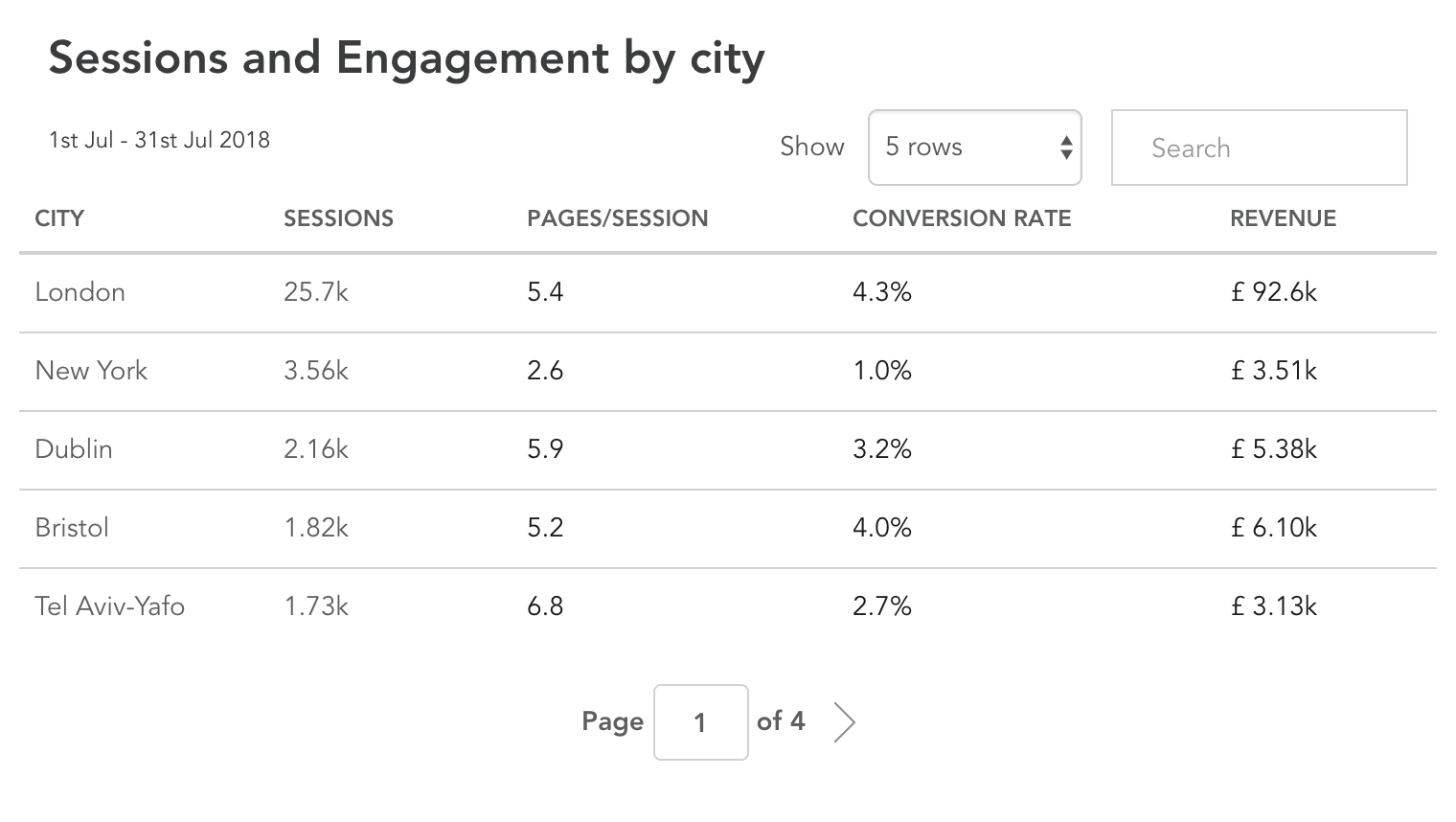 This report allows you to understand which cities send engaged traffic – as measured by the sessions and pages/sessions.
Furthermore, the report tracks the conversion rate for each city and so you will find out what cities generate more revenue.
With this report, the marketing department will prioritize location-specific offers or landing pages.